Kerby Jean-Raymond is primarily known as the designer for Pyer Moss, the award-winning NYC brand he founded in 2013. But what some of you may not know is that the American-Haitian creative is also a huge car enthusiast, and has been one well before he achieved wealth and fame.
"I remember falling asleep in cars all the time with my mom and my dad, in the back seat. They never fought in cars, and I felt safe," he told writer Antwaun Sargent for the latest issue of SSENSE magazine. "Being in a car's how I learned to speak to my dad—he was installing car radios, and I'd be sitting in the passenger seat playing with a Game Boy. He would tell me to pass him tools...and we would talk only about tools and cars and things like that. I figured out that was a way to get his attention, so I made it my business to learn everything I could. Eventually, it became my own passion."
Jean-Raymond wouldn't disclose how many cars were in his collection, but told SSENSE his three main vehicles at the moment are an Aston Martin Superleggera, a McLaren 720s, and a Porsche GT3RS. This might come as surprise to those who follow the designer on social media, as he rarely posts photos of his cars online. Jean-Raymond explained that doing so can often give people the wrong impression.
"Whether it's in my head or not, I know that people kill people for $1,000—in the society in which we live, having cars is seen as a status symbol," he said. "And people can mistake your passion for an egregious display of wealth, and that makes people resent you. I'm trying to stay away from that."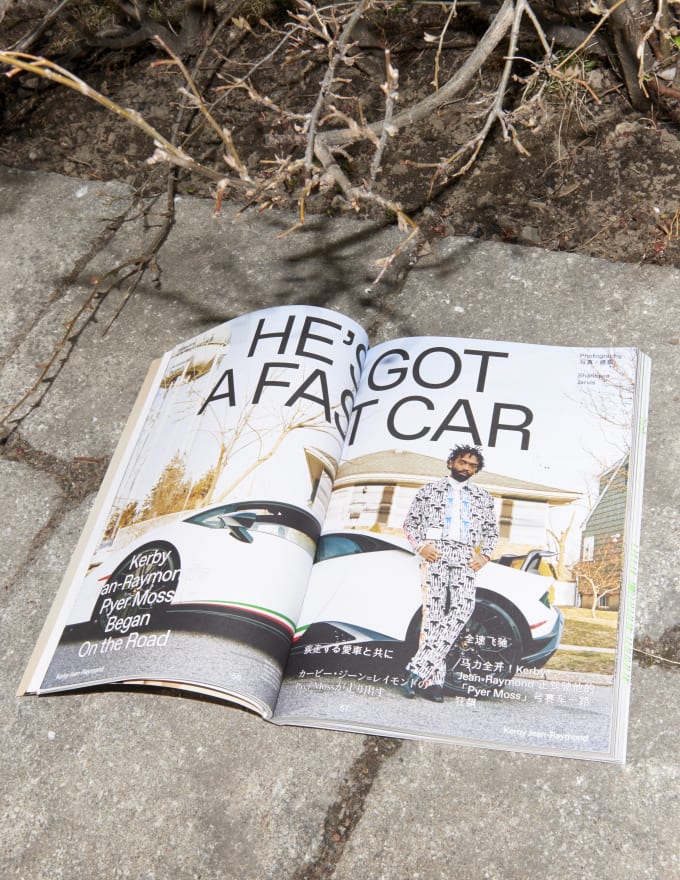 When asked when he made the connection between clothes and cars, Jean-Raymond said he always believed he could fuse both worlds, as other brands had done before.
"I think I always made the connection. I had this lofty idea that I was going to be this car designer slash fashion designer, and design worlds," he explained. "Because I saw it happening — I saw Eddie Bauer Expeditions and Coach doing Lexus'. I was like, 'This could be me.'"
You can read Jean-Raymond's full cover story at SSENSE. The designer is one of three cover stars for the publication's sophomore issue, along with artist Petra Collins and singer/model Kiko Mizuhara.