Virgil Abloh's Off-White Is Trying to Trademark "Product Bag," Quotation Marks Included
The brand's trademark initiative continues.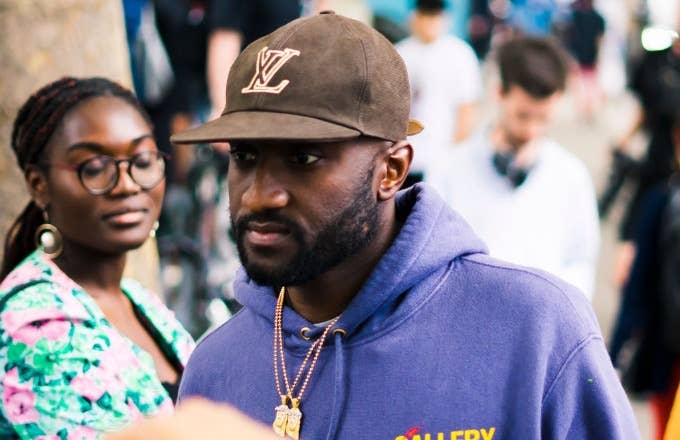 Getty
Image via Getty/Nataliya Petrova/NurPhoto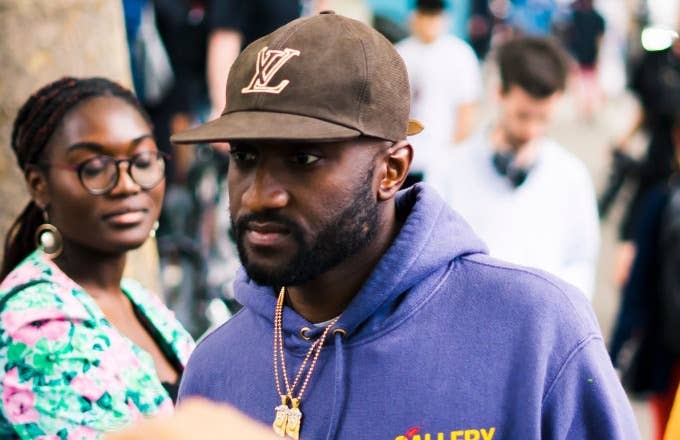 Though it's noted that the trademark itself is "hardly a done deal," a new report details some U.S. Patent and Trademark Office (USPTO) moves from Virgil Abloh's Off-White including the seeking of a registration for "PRODUCT BAG."
The Fashion Lawreported last week that, following the now-settled suit against Rastaclat, Off-White has filed trademark applications in recent months for stylized versions of "OFF" for use on various items ranging from ashtrays to cigarette holders. Additionally, Off-White's legal team is "claiming exclusive legal rights" on the aforementioned "PRODUCT BAG" usage, quotation marks included.
The claim notes that the brand has been using this signature quotation marks-assisted phrasing since 2016, mostly on tops and bottom. However, the USPTO has thus far taken issue with the application, with attorney Drew Ciurpita sharing his assessment that the included photo of how the trademark is being/would be used not showing an example of an item that would "identify and distinguish" the item from those of other brands. 
Moving forward, Ciurpita has told Off-White's team to submit an alternative example, specifically noting that it should show a use of "PRODUCT BAG" in which the phrase and quotation marks do not appear on a product bag.
Last month, Abloh shared news with Vogue that he had been advised by doctors to pump the brakes a bit on his famously hectic schedule.
"Everything is fine, but the doctor told me 'this pace that you've sort of pushed your body—to fly all these miles, do all these different projects—is not good for your health,'" Abloh said at the time.