We now have a full look at the INTERACTION #1 A.P.C. x Kid Cudi collection.
Just hours after we received our first look at the range, the French brand is back to share product shots of all 10 items exclusively with Complex. The Spring 2019 pieces include a white, paint-splattered T-shirt; Petit Standard raw denim and Petit New Standard jeans in stonewashed indigo; paint-splattered denim overalls; a black/red/orange cardigan; a striped long-sleeve shirt; a red leather motorcycle; and low-top sneakers in red and white colorways.
A.P.C. founder/creative director Jean Touitou spoke to Complex about his partnership with Cudder and how he was inspired to work with the artist after hearing a preview of Kids See Ghosts—Cudi's joint album with previous A.P.C. collaborator Kanye West.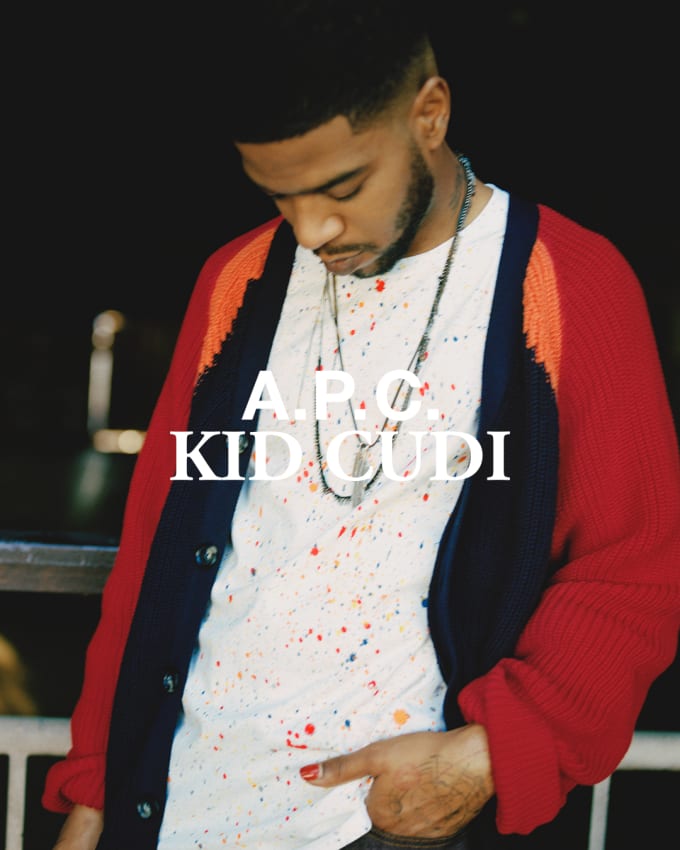 "After I heard the record, I felt [Kid Cudi] had something extremely strong but fragile at the same time," Touitou said. "I, myself, happen to be a fragile person. I am fragile even if A.P.C. is strong. So I said, 'Why don't I try to reach out to him?' He tried to reach out to me 10 years ago and I didn't respond because I had no idea what I could do."
Touitou revealed the upcoming collection is the first installment of A.P.C.'s INTERACTION, a series in which the brand will collaborate with different figures across various creative industries.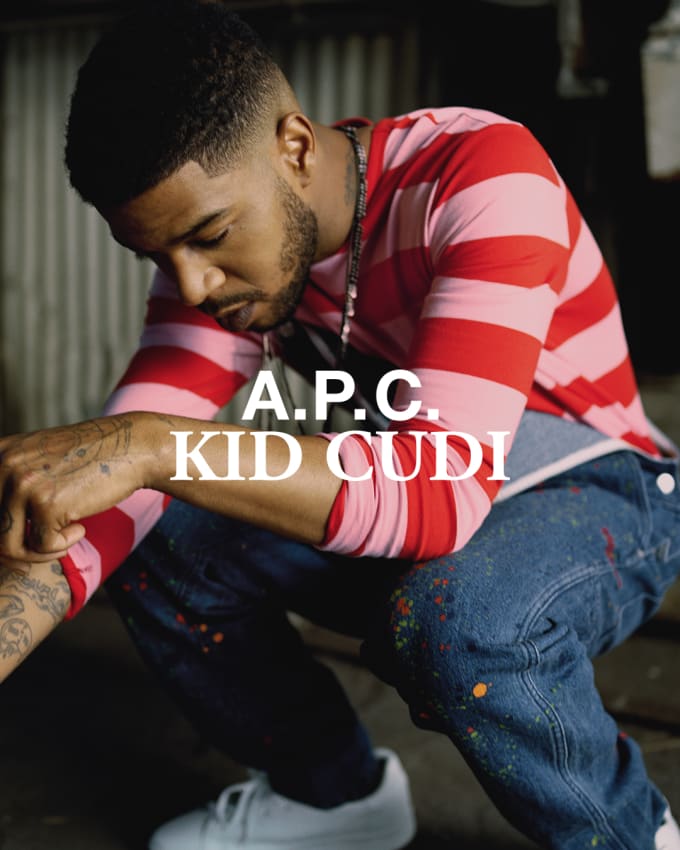 INTERACTION#1 A.P.C. x Kid Cudi will drop this Thursday (Feb. 21) at A.P.C.'s online shop as well as its San Francisco location, the Mercer St. store in New York, and the Melrose Place and Silverlake stores in Los Angeles. The Webster will also carry the collection at its Miami Beach, Bal Harbour, Houston, and South Coast Plaza locations. Commonwealth in D.C. will carry the drop in store. 
You can check out the full range, as well as the price list, below.
Hell jacket: $2,495
Dream On cardigan: $415
Bold T-shirt: $150
Splash T-shirt: $135
Dream On T-shirt: $110
South overalls: $440
Petit Standard jeans: $265
Petit New Standard jeans: $260
Minimalist sneakers (red and white): $370