Karl Lagerfeld Dead at 85
The fashion designer had recently been unwell.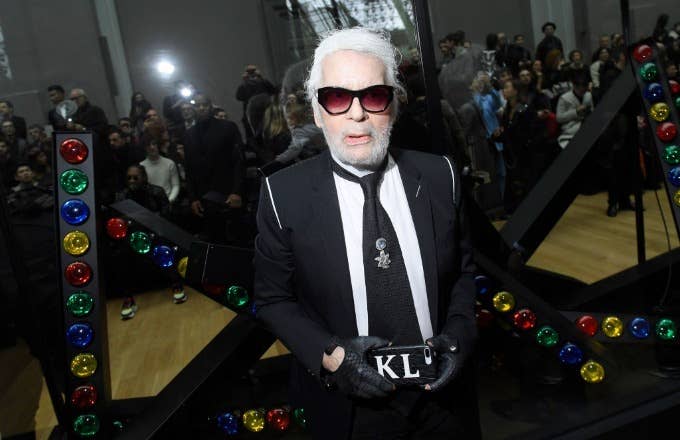 Getty
Image via Getty/Victor Boyko/Dior Homme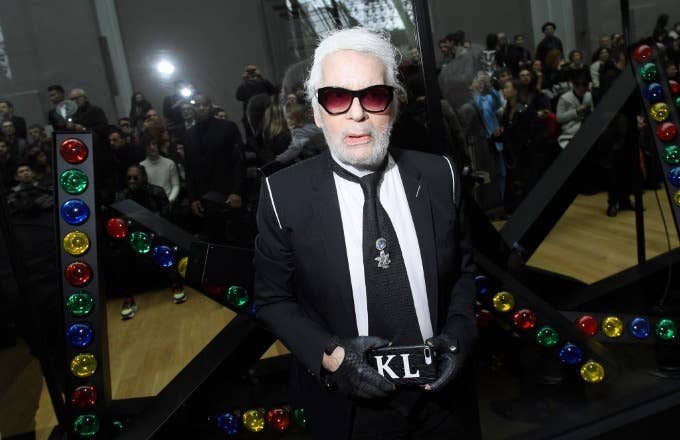 Karl Lagerfeld has died.
The designer, perhaps most known for his creative design work at Chanel and Fendi, is reported to have died in Paris. According to BBC News, Lagerfeld had been "unwell" for several weeks and had skipped multiple recent fashion shows. An official cause of death has not been disclosed.
In an Instagram post Tuesday, Donatella Versace paid tribute to Lagerfeld's "genius" and said she and Gianni would "never forget" his talent.
"We are deeply saddened to learn the news of Karl Lagerfeld's passing today," Caroline Rush, chief executive of the British Fashion Council, said Tuesday. "His unrivaled contribution to the fashion industry changed the way women dress and perceive fashion. He inspired generations of young designers and will continue to do so."
In addition to his work with Chanel and Fendi, Lagerfeld was known for the accomplishments of his eponymous label and for his dedication to a public aesthetic that most famously included head-to-toe black and enviably well-curated sunglasses.
Speaking with Wonderland in an interview that was republished early Tuesday, Lagerfeld gave his own definition of fashion while detailing his day-to-day approach to creativity. "I live for today, tomorrow, and maybe after tomorrow," Lagerfeld said. "I like to change as well, while the world is changing. With fashion you have to. That's what fashion is about! Also, never-ending inspiration is the most important thing. One thing always inspires the next. Creativity with no vision, or developed with people who have no talent to build something, it's worthless. I am happy to say that I work with great people who can understand and realize my ideas. It is a mix of possibility of ideas and the possibility to make them modern, right, beautiful—and that's it."
Below, see a few tribute posts in Lagerfeld's honor: