This weekend, Portland Trail Blazers shooting guard Evan Turner, along with his longtime friends and business partners Jarrel Tolbert and Jelani Floyd, is opening a new lifestyle menswear store in Columbus, Ohio. The shop will be called Madison-USA—inspired by the Madison and Pulaski strip in Chicago where Turner shopped as a kid—and will merge athletics, art, and fashion for an experience unlike any other in the city.
The group, who owns a company called Madison and Pulaski LLC, have always wanted to open their own store. "We always thought it would be cool to open up a clothing store, but wanted to make sure we did it the right way," says Turner. "We wanted to feel confident enough to make it a brand."
The shop will carry both apparel and sneakers from up-and-coming labels as well as some of Turner's personal favorites, including Know Wave, Robert Geller, Bootleg Is Better, Death To Tennis, Carhartt WIP, Better Brand, Joe Gravey, Levi's, and Head of State. "We didn't want to just choose all of the popular brands," says Tolbert. "We chose brands that share a similar influence, and are more than what they appear to be on the surface."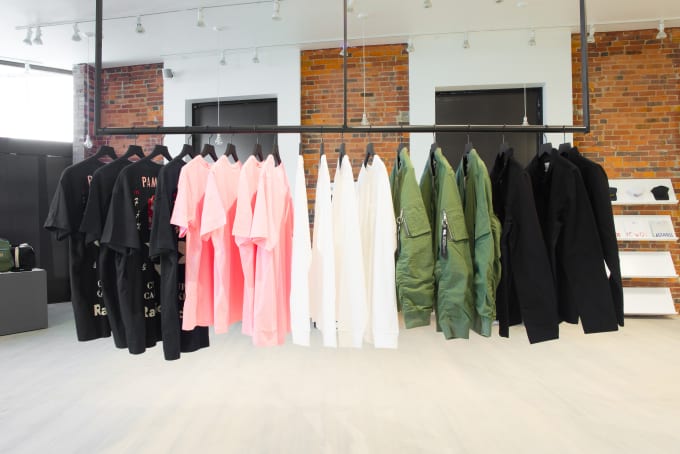 Along with these labels, Madison-USA will also be launching an in-house line of apparel. The initial collection will include Champion garments like hoodies, sweatpants, long sleeve T-shirts, and crewneck sweaters that boldly show off the shop's name in a signature red font.
Inside the shop is a sculpture by Hebru Brantley, who creates narrative driven work around his characters, as well as a photo gallery wall featuring images by Mr. Patton, Interscope Senior Vice President of A&R and Creative director Sickamore, and Complex's own Brandon "Jinx" Jenkins. 
Ohio isn't exactly a hotspot for menswear stores—but that's the point. Turner, Tolbert, and Floyd want Madison-USA to be more than a retail and clothing shop. "We are trying to shine a light on the culture in Columbus," says Tolbert. "We want to splash our own culture in while highlighting what already exists." The group also plans to organize various workshops and athletic events in the community.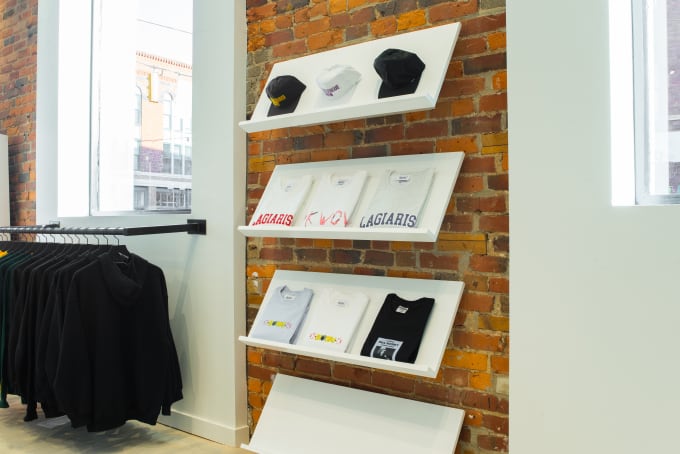 "Columbus is growing every year, and the fashion is starting to evolve with it," adds Turner. "I just think the city needed something to jumpstart the urban, streetwear culture, and that's what we brought."
Madison-USA will open at 1219 N. High St. in Columbus, Ohio on Friday, Sept. 29.