Beyond the Court: Evan Turner is Looking for the Right Fit
The Boston Celtics' free agent guard doesn't need your acceptance. Having his own style seems to be working just fine.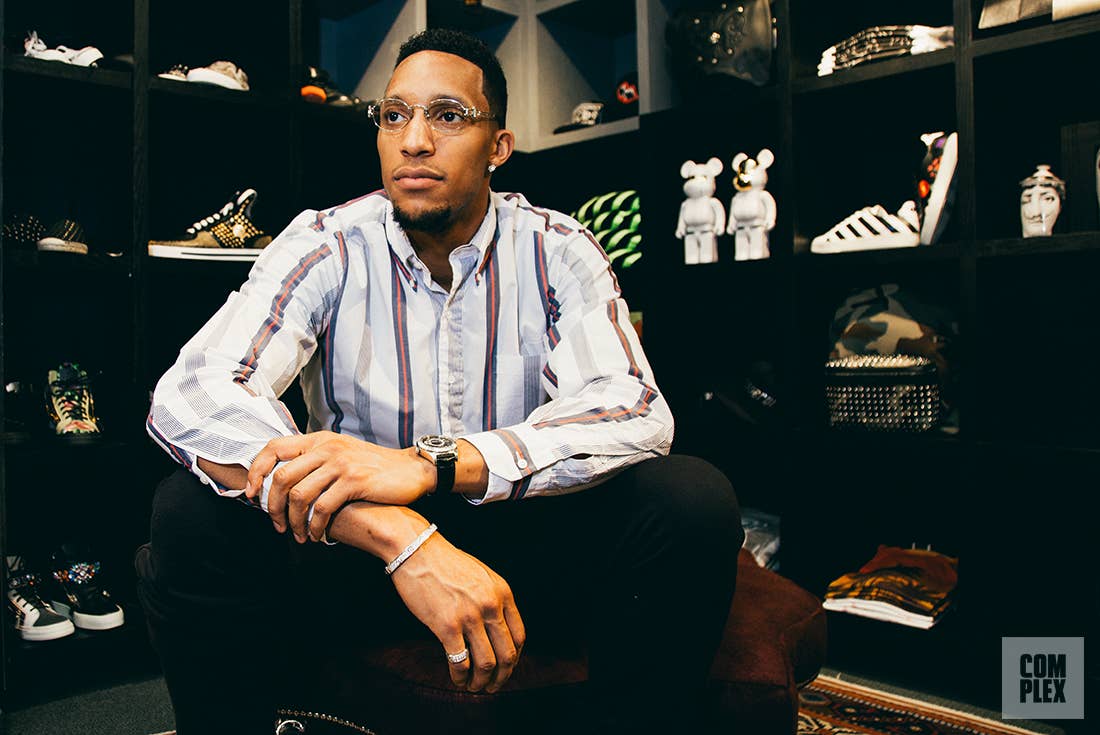 Evan Turner is comfortable. Which may seem like an obvious thing to say about a well-connected, laid-back 27-year-old multimillionaire in jogger pants, but being comfortable isn't always synonymous with being wealthy. There are undoubtedly plenty of rich people struggling to find comfort, be it in their relationships, professional lives, or just in their own skin. Comfort, it turns out, is often not something that easily falls in our laps. Comfort takes time, maturity, understanding, patience, and sometimes even luck.
And, sure, perhaps having seven-plus figures in the bank and a closet full of designer clothes helps, too.
The Chicago-born Turner walks, talks, and interacts with a comfort level that may not have existed in 2010, when the national college player of the year from (THE) Ohio State University was selected No. 2 overall by the 76ers. Being drafted that early into a maniacal sports city like Philly comes with expectations and extremely public pressure that most humans never have to face, let alone at 21 years old. Today, nearly six years later as we sit in a Boston boutique named Riccardi's, the 6'7" shooting guard is far from the person and player he was then. He's coming off arguably the best two seasons of his career. He's a free agent poised to perhaps double his salary. He's more openly discussing and pursuing his off-the-court passions. He's figured some things out.
"You know, as you grow older, you get more comfortable," he says. "After a while, you just don't care about what people say or think. I already know who I am, I know what I can do, and whatever I can't do I'm going to work my best on it."
Taking criticism in stride is something you get the sense Turner had to learn along the way. The passion to prove doubters wrong still rages, but there's a level of serenity that probably wasn't as prevalent when he was the focus of the ire of the venomous Philadelphia sports media.
"After a while, you just don't care about what people say or think. I already know who I am, I know what I can do, and whatever I can't do I'm going to work my best on it."
"In terms of being myself, if you don't like it you can kiss my a--," Turner says with a laugh. "It's as serious as that, too. People take things too seriously and worry about what the outside world thinks. Sometimes I think the best thing in life is you stop following a pattern, or a book, or you stop looking at the walls to a certain extent."
This "dare to be yourself" outlook applies to ET's evolving style as well, a passion of his since childhood when he and Cleveland Cavaliers guard Iman Shumpert formed one of the greatest middle school backcourts in history ("We were out there killing; what's so funny is he was a passer and I was a lights-out shooter."). His personal tastes—which had him move from collecting Air Jordans like his contemporaries to wearing more refined brands less palatable to a wide audience—could also serve as a microcosm for his present-day outlook on life.
"I think now as opposed to earlier in my career, I'm comfortable in taking more risks on style," says Turner. "If I wake up feeling it, I'm going to do it. I'm not going to wear just anything, but I definitely always become more excited to try new things, and to try new brands, and new looks."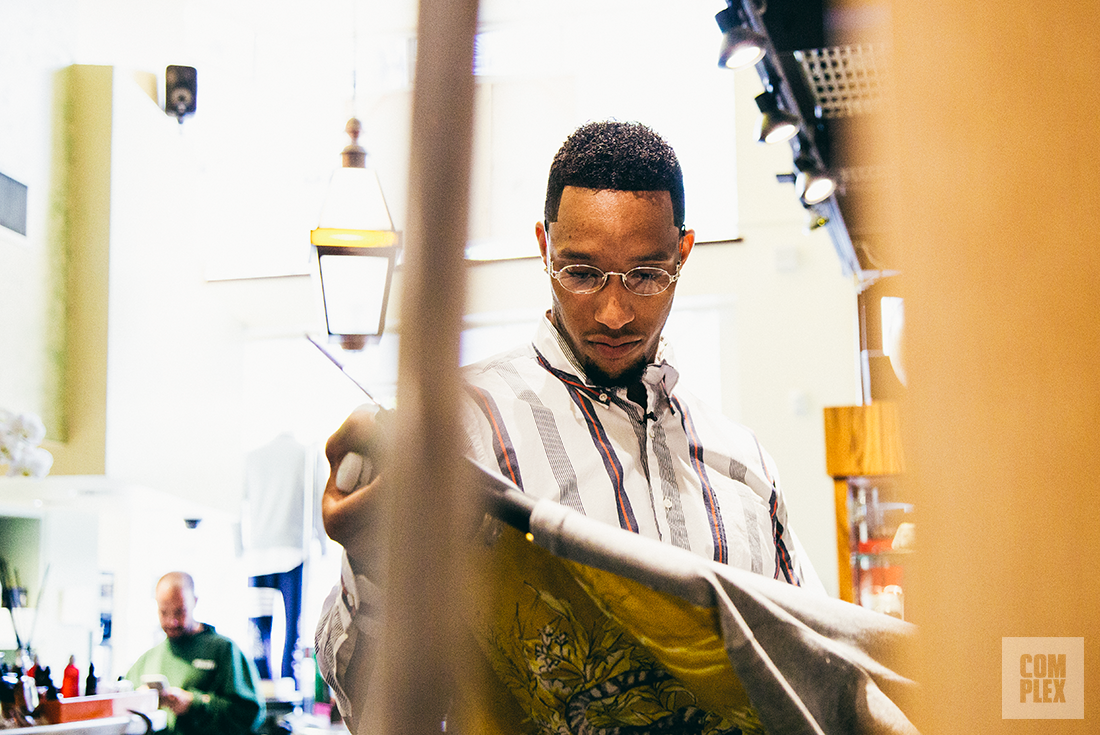 The "try new things" part is certainly no hollow assertion, as the once-nicknamed "Villain" has gone from baggy 2000s NBA suits to form-fitting cuts to paying homage to the Notorious B.I.G. with gloriously loud Coogi sweaters.
"When I was drafted in 2010, I still think it was relatively acceptable to wear clothes four or five times bigger than you," Turner admits. "And, as time's gone on, I think people have started to take a European-type look. It's been cool to see it grow that way.
"When I rocked the Coogi sweater and Timbs and stuff, we were playing the Brooklyn Nets. So I said 'It would be dope to rock the Coogi sweater in Brooklyn. I don't care what anybody says. I'm gonna rock this in Brooklyn.'"
Although, Turner's biggest contribution to the fashion world to date—and the most widely publicized example of his quick-trigger humor—has little to do with B.I.G. tributes or destroyed skinny jeans. In 2014, Turner was asked by CSNNE's Abby Chin what he would change if he were the president of the NBA. His response: Make himself the NBA logo.
"People say 'You can't shoot the three.' But I can defend, I can pass, rebound, score. You got guys that all they can do is shoot and nothing else. Like, how a-- backwards is that?"
Jerry West is good, but it's clear he doesn't resonate enough with the league's younger demographic. Or their female demographic apparently, since Turner also joked that by making him the new NBA logo "obviously a lot more women would get into the game."
Thus began the tongue-in-cheek "Evan Turner for President" campaign. Within 48 hours, what started as a light-hearted reply turned into an actual logo created by a Reddit user, a hot-item t-shirt, and one of the strangest moments of his career.
"It was just one interview and I was basically just joking around about it," Turner says. "And when I woke up, everybody's just blowing up with #ET4President and the whole logo and everything. They just kept going on with it. I'm more of an in-the-moment type guy. You know, say a joke and leave it alone. So my friends were pushing it, really."
As for the profits?
"I made a decent amount of money; It was definitely cool to have people participate in that. I didn't keep the money in my pocket. I [used] a decent amount to help charities, kids with basketball, things like that."
Opportunities like these only arise when a player is secure enough to express himself naturally in an interview. Which, surprisingly enough, is a rarity for many professional athletes in today's over-scrutinized media environment. Dropping unnecessary political correctness and giving a reporter more than "we played hard" works well in some cases, but is also often a double-edged sword. Turner's shirt may be buttoned-up, but he's loose and joking around like he's back in the Coogi.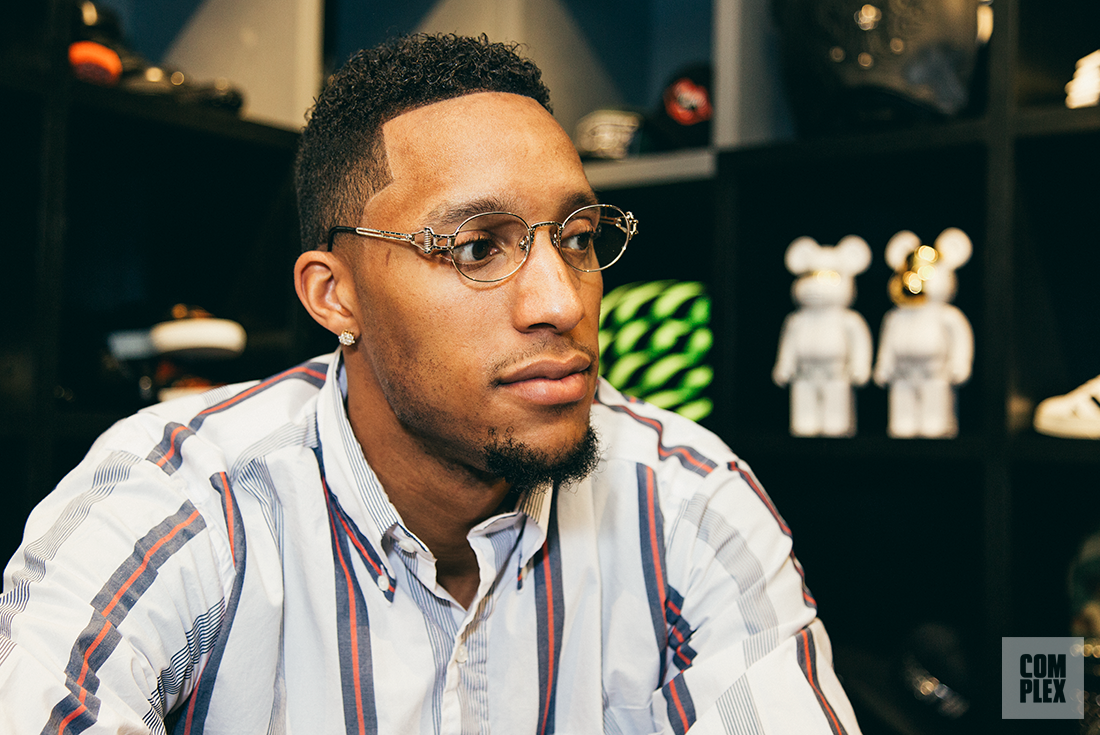 And why shouldn't he be? This summer, the Chi-town tweener with the distinctive handle will hit free agency on a career upswing and have—for the first time in years—the chance to choose which city he calls home. NBA civilians may take for granted that they can pick where they want to work. Pro athletes, for the most part, are only offered that opportunity a couple times in their career. This is, in a way, a professional milestone for the six-year veteran. The Celtics seem to want to keep Evan Turner in green, but with lots of draft picks and other teams undoubtedly vying for Turner's services, it's hard to say for certain if he'll re-up with Boston.
"I think it's dope that this free agency I have the opportunity to choose where I want to go," he says. "I can choose fully what kind of situation I'll go into. So I'm really excited about that for sure."
When asked how much his decision will be centered around money, Turner speaks frankly about wanting to avoid being miserable in order to make a few more dollars.
"I don't want to ever be in a losing situation or anything like that," says Turner. "So I always wish they would pay [a lot of money], but if you're getting your butt kicked six months out of the year, that's no fun at all. I definitely want to be on a contender, a playoff team, and be able to help heavily."
But, to a modern NBA fan or writer, having a big role on a playoff team as someone with a questionable three-point shot seems easier said than done. With the league trending towards more threes—and with the Golden State Warriors breaking the all-time regular season wins record mostly due to their propensity for the long ball—does a Swiss Army Knife, do-it-all type like Turner still fit in?
"I want to speak on that, actually," Turner says as an irritated smirk creeps across his face. "People say, 'You can't shoot the three.' But I can defend, I can pass, rebound, score. You got guys that all they can do is shoot and nothing else. Like, how a-- backwards is that? Only in America can you be a lacrosse player and judge basketball. Or you've never played basketball and say, 'Yeah, I was working on the stock market—[stuff] wasn't working so now I'm in the NBA judging talent.' [The media] can write stuff on something they have no clue about.
"The future is in the mid-range. The mid-range is where the money's at, man. I think the three-point shot opens up the court and everything like that, but MJ and all those great players made all of their money out of the mid-range. So I'm not sorry for that at all. Evan M. Turner. For sure, 'M' stands for mid-range. Anywhere within 15 feet is cash. I'll try to get better at threes, but that's my game."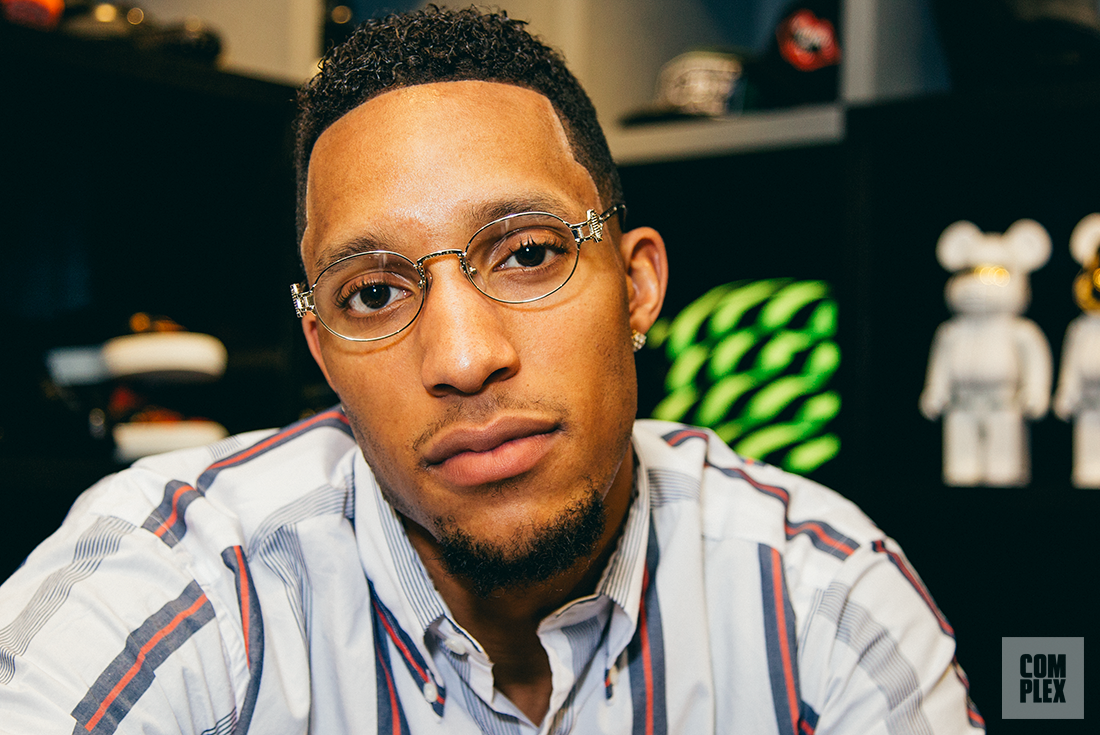 It's no huge shock that Evan Turner is content with being labeled a mid-range shooter, as that style not only led him to a successful NBA career, but also helped him achieve the milestone of being one of only five players to have their jerseys retired by Ohio State.
"My dad's side is from Ohio, so I used to go visit and participate in sports camps and stuff. To be around that program and to go there and not only become a decorated player there but also have my jersey in the rafters? They can never take that away from me. Much more than just being a millionaire, for me it's 'How can I leave my stamp somewhere?'"
Turner's quest to have a lasting impact is certainly not unique, but his desire to show fans the league's true colors and to pull back the curtain on his own life may well be. Athletes spend millions to have agencies craft their public personas. Evan Turner seems more concerned with ensuring fans know the truth without getting caught up in misconceptions.
"They try to make it seem as though [NBA players] are ignorant. Some of the best people I met in my life were in the NBA. And some of the smartest people I met in my life were in the NBA. And some of the most talented people are in the NBA," he says. "Sometimes you get the athlete tag on you, people will say 'All you do is play a sport.' I'm one out of 400 people in the world to do what I do, which technically makes me an expert. I think people try to downplay athletes for the sake of what they can do physically.
"For me, I think people think I'm a tight a-- or something. Like a bookworm. I mean, I like reading, but I'm laid back, fun dude. People give me the square label off rep. And then when we're kicking it they'll say, 'I didn't know you were this funny.' They try to give me a choir boy image, [but] there's nothing wrong with that."
Turner spends a few minutes perusing the boutique with his friends and trying on clothes. Somehow, by seemingly some stroke of denim magic, this place sells jeans long enough to fit him. After paying, Turner steps out into downtown Boston with his small group, stopping to dap a passing fan and to give some money to a guy on the street who's down on his luck.
Turner and his group head off in the opposite direction. Where he goes from here is all up to him.