The latest streetwear sensation isn't another millennial decked out in Supreme. It's 71-year-old Alojz Abram, who became famous after the photos his grandson, Jannik Diefenbach, took of him wearing Supreme camp caps and Thrasher hoodies went viral this past January. "It was my idea to take photos of his outfit," Diefenbach said, "but surprisingly, he liked it more than I expected. The first ones were kind of awkward to do because he's never really stood in front of a camera and modeled. But now he does it like it's his job." 
Abram, a retired gaffer, was born in Slovenia but has lived in Mainz, a small town in Germany about 40 minutes outside of Frankfurt, for the last 49 years. His interest in streetwear began about a year ago, though he admits the culture isn't huge in his neighborhood. He doesn't mind it though; he likes to stand out and be different.
We spoke to Abram, with help from Diefenbach who translated the conversation for us, about how and why he got into streetwear, what his family thinks of his outfits, and whether or not he's actually familiar with the backstory of Supreme.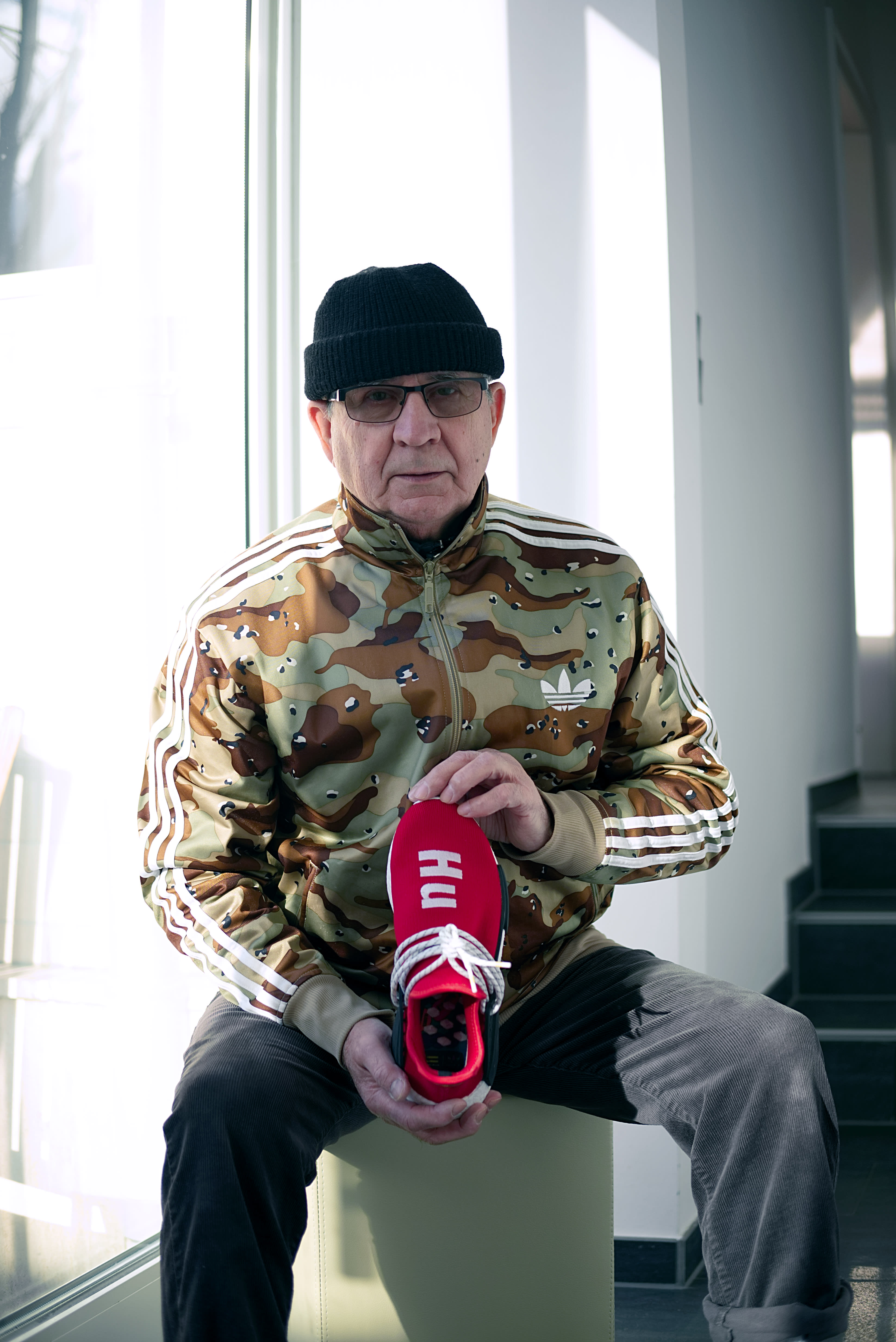 How did you get into streetwear brands like Supreme and Stüssy?
It started with seeing the clothes on my grandson. I'm on Facebook as well so I see whatever he likes. From there, I just Googled the brands.
Was your personal style always important to you?
Back in Slovenia, I always cared about my style. It wasn't so much about the brands, but I cared about my clothes. I always wanted to look good and dress for the occasion.
Does your wardrobe mostly consist of streetwear now? Do you wear these brands daily?
It depends. I don't have a Supreme hoodie yet. Maybe Supreme will see this interview and send some, but I don't have one yet. It's like, if I want to wear them I do, but sometimes, especially when I'm with my family, I know it may not be the best occasion to wear streetwear.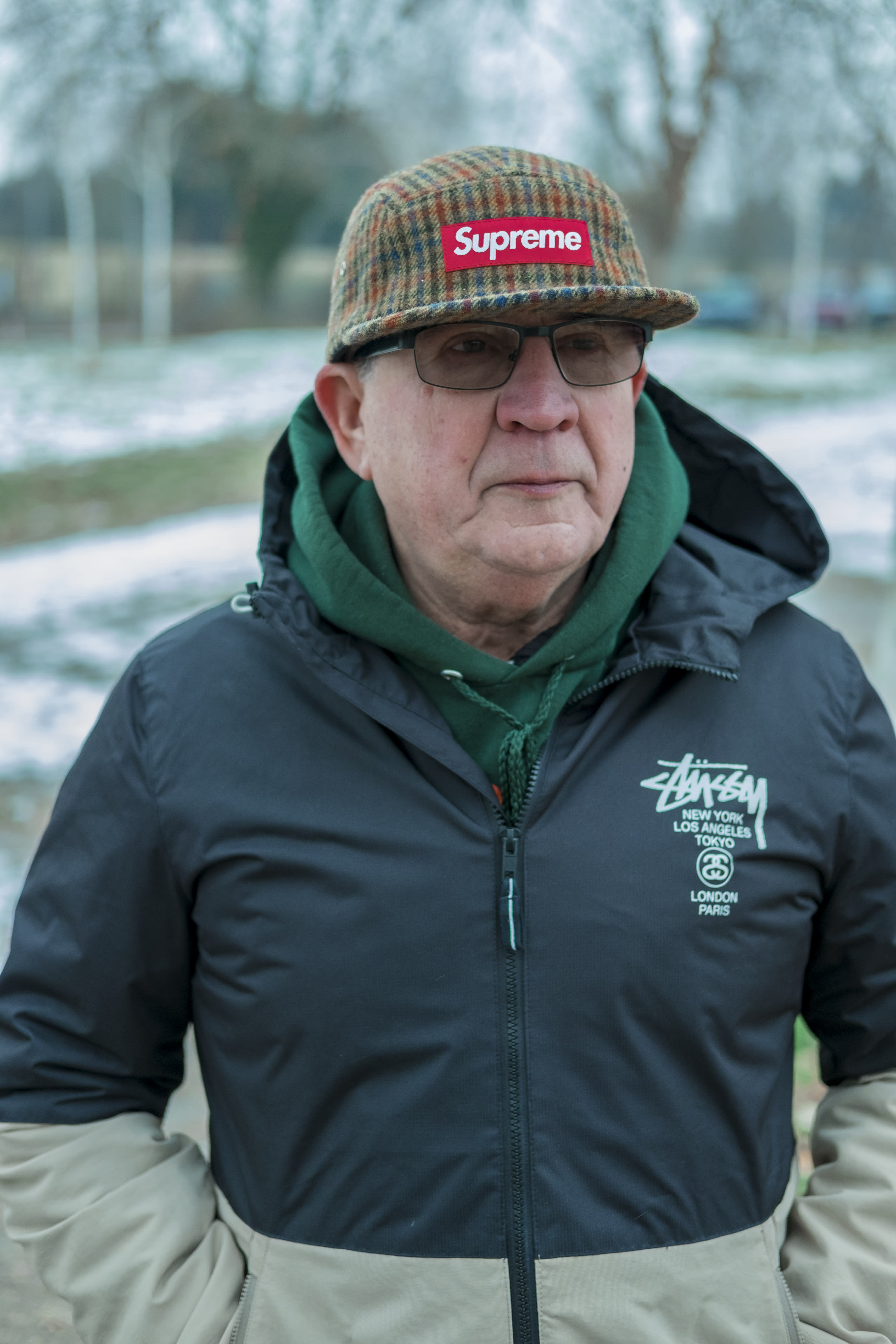 What do you like about streetwear?
It looks different. Living in Mainz, even though it's near Frankfurt, people here dress very boring. I like the fact that my clothes pop; people notice it. When [my grandson and I] talked about these streetwear brands, I liked the meaning behind the brands or the clothes, the origins of the brands, how it started, and how it grew over the years.
So you're familiar with Supreme's and Stüssy's backstory?
Not everything. But I know the basics about Supreme—it started as a skate brand and now it's collaborating with Louis Vuitton.
Your grandson photographed you in the adidas Pharrell Human Race NMD. Do you know who Pharrell is? Are you a fan of his music?
Diefenbach: He doesn't know who Pharrell is. He might know some of his music, but he doesn't know it's Pharrell. But he likes the look of the shoe. It's something different, and with the Boost, he's older so comfort is more important to him than just how a shoe looks.
What does your family think about the way you dress?
They love it. My wife loves it. She's really happy about it. My family in Slovenia has seen the pictures on Facebook and Instagram and they like it as well. Not only family, friends like it as well.
Do kids ever stop you and compliment you or say anything to you about your outfits?
Diefenbach: He gets some weird looks from other older people, but sometimes I get personal messages on Instagram saying that I've got the coolest grandpa in the world and that they love him. Girls comment on the pics and say he's the cutest guy.
How did you feel when you saw your photos get a lot of attention on social media? Did you expect that?
I didn't expect this, but I'm definitely very happy about it.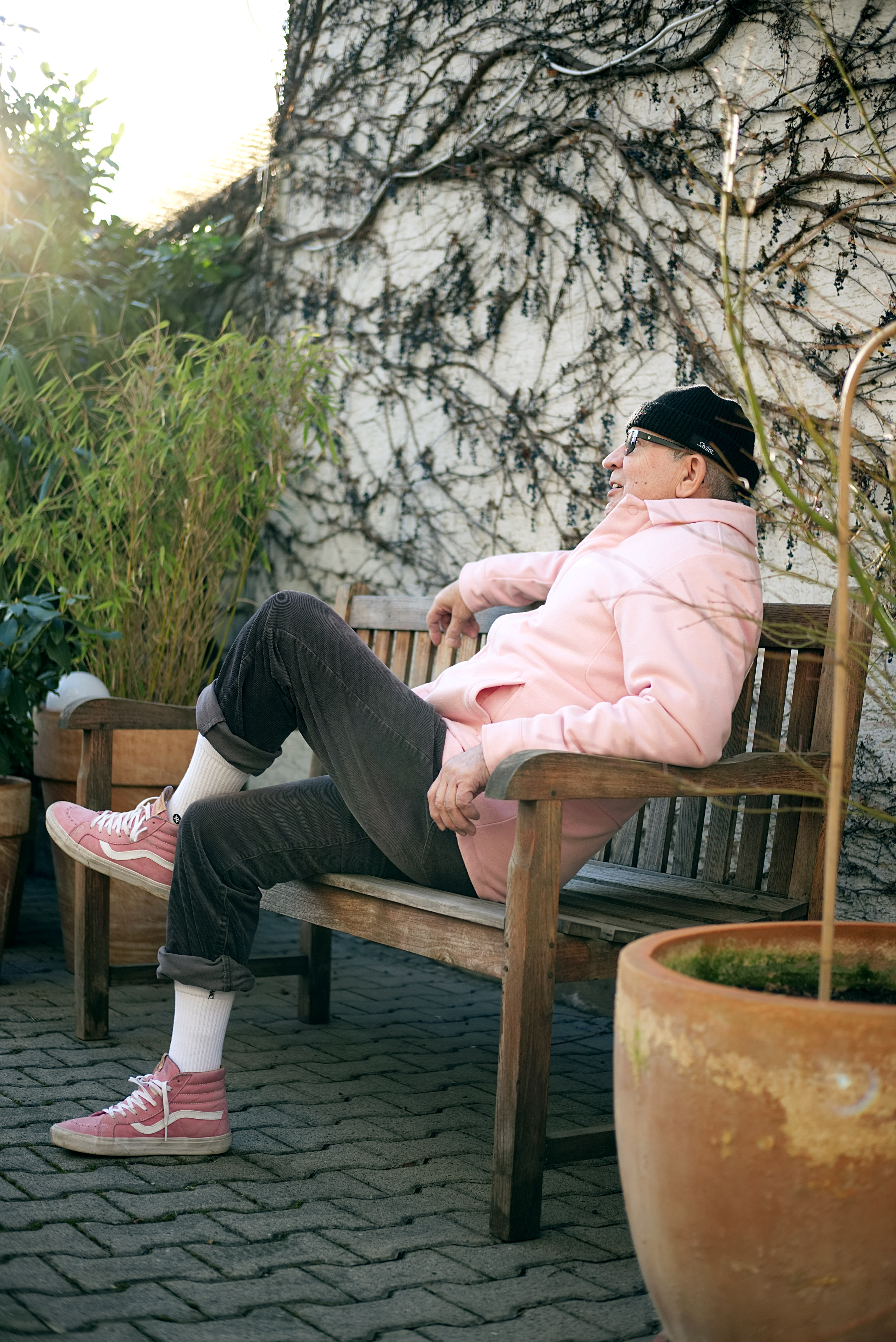 How do you determine what streetwear brands you like?
The important thing for me is that it's lightweight. Brands aren't as important; it doesn't have to be from Supreme or Stüssy. It just has to be comfortable, but if it's from a brand like Supreme, that's a bonus.
What's your favorite piece of clothing you own?
At the moment, it's the two Adidas track jackets I own—one in black and the other in camouflage.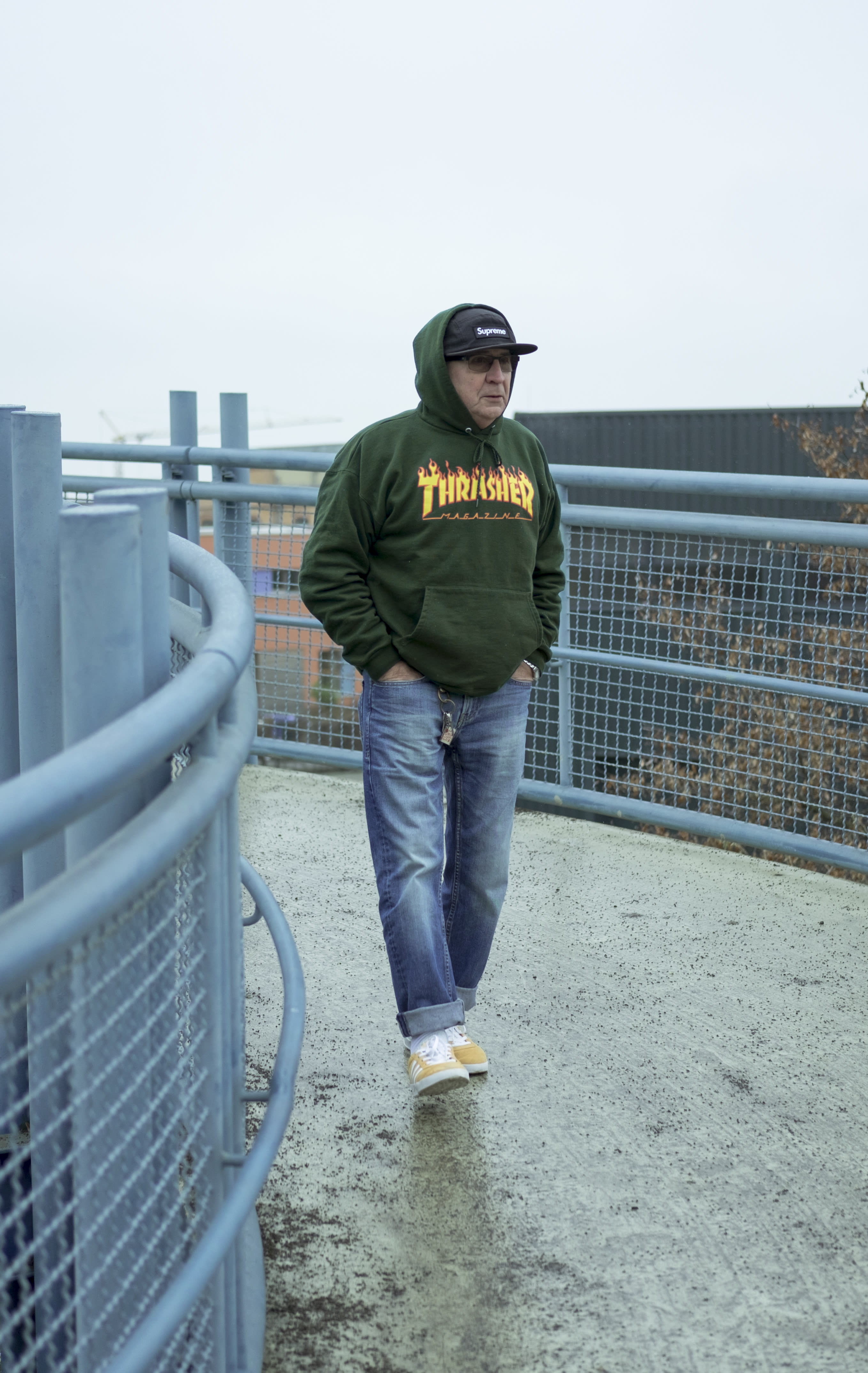 What would you say to people who think you're too old to wear Supreme and these other streetwear brands?
I'd say that I'm not too old and that there is no such thing as "too old." As long as I feel comfortable wearing streetwear, all these brands, I'll continue it.
Any last words?
Stay young.