Stussy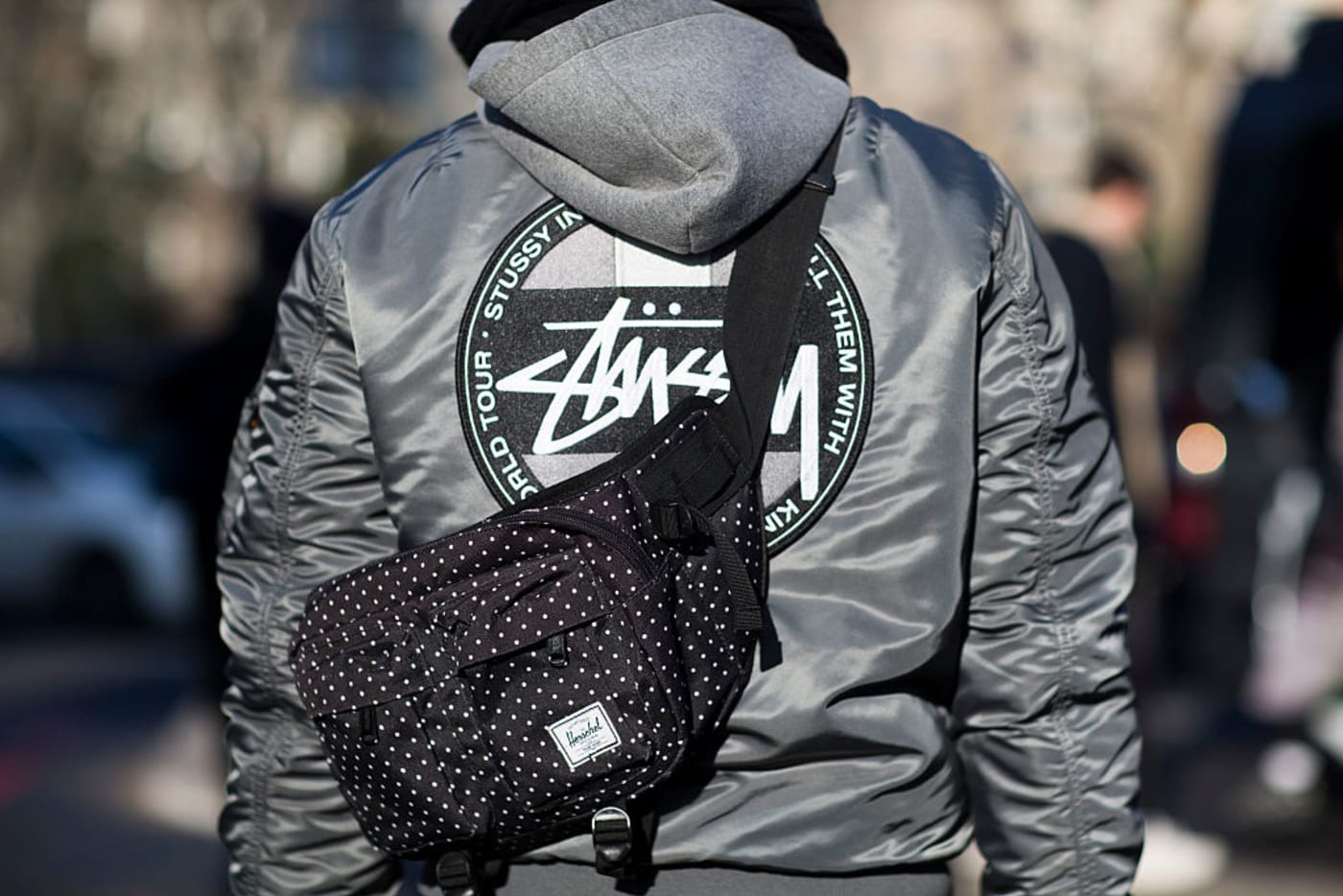 Originating from a deep love of surfing, Stüssy went from selling clothing along with surfboards as a form of promotion to being one of the most storied streetwear lines that continues to move the needle. Shawn Stüssy founded Stüssy in Long Beach, California in 1980. Stüssy signed his last name in graffiti-style handwriting on the boards he would make for his friends, and eventually, that became the brand's logo. 
After setting up showrooms in New York and California, Shawn Stüssy began to travel across the country and share his designs with other apparel shops. Because of Stüssy's limited reach at the time, a community was fostered amongst fans who could snag pieces and follow Stüssy as it grew. Over time Stüssy began to evolve from surfboards and graphic tees to encapsulate aspects of other subcultures like skateboarding and rap. Capitalizing off the burgeoning success of hip-hop in the 80s, Stüssy grew parallel to the expanding rap movement. Stüssy also embraced punk aesthetics, and it's reflected on some of the brand's vintage pieces. Stüssy has grown to collaborate with several other well-known brands and designers like Comme des Garçons, Bape, and Rick Owens, Virgil Abloh. Stüssy has even bled into the sneaker world, most notably working with Nike on the coveted SB Dunk Low "Stussy."
Now four decades later, Stüssy continues to be embraced by the cultures it grew with. Starting as Shawn Stüssy's impromptu surf shop, the brand has withstood the test of time, retaining the authentic traits that made it unique in the first place.