Drake's "Hotline Bling" music video, which he dropped last night, has been compared to Apple ads and even Sean Paul's (yeah, remember him?) 2010 "I'm Still In Love With You" video. But what likely inspired the rapper's new visuals?
Turrell is an American artist who, for over half a century, has worked directly with light and space to create artworks. As he explains it, his work has "no object, no image, and no focus" and his goal is "to create an experience of wordless thought." 
In January 2014, Drake visited Turrell's retrospective at the Los Angeles County Museum of Art, the same museum where Kanye West premiered his Steve McQueen-directed video for "All Day/I Feel Like That." While there, Drake took photos in front of a few artworks and even captioned one of his Instagram shots with "Turrell x OVO." What may have seemed like just any caption then might have actually been foreshadowing something much larger.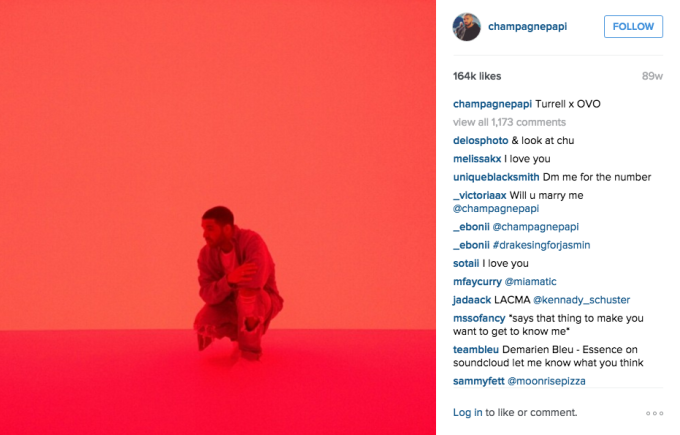 Rolling Stone's 2014 Drake cover story also detailed the rapper's LACMA visit, during which he asked a tour guide how much it'd be to get one Turrell's Perception Cells in his home. 
It's unclear if Drake and Turrell actually collaborated on the "Hotline Bling" music video, or if Turrell had any involvement at all (Complex reached out for comment, but didn't hear back by press time), but it's evident Drake studied Turrell's work. In fact, some of the shots in the music video are very clearly inspired by the artist's work. --- --- ---
---
---
Here are screen grabs from "Hotline Bling."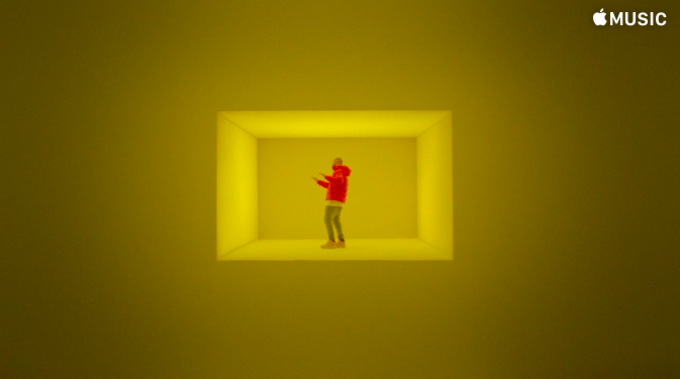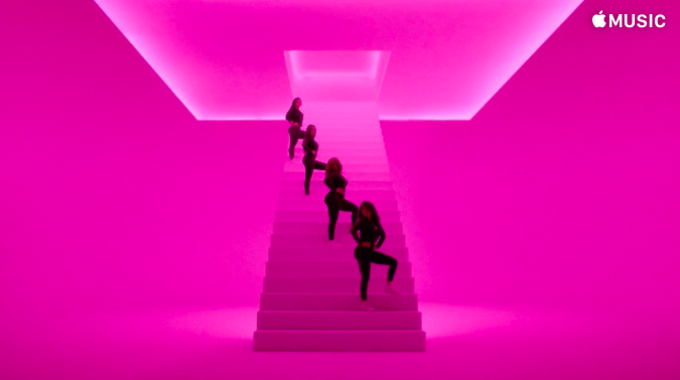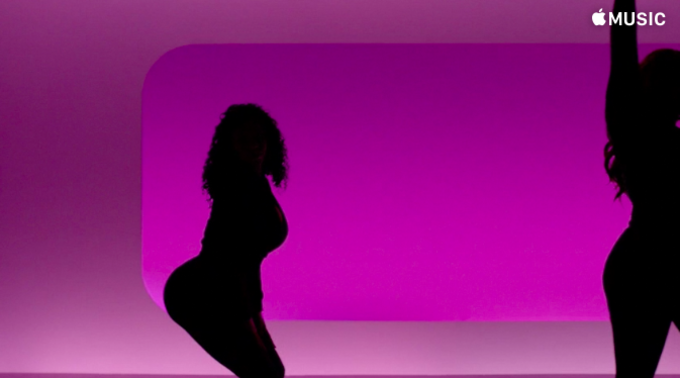 Of course, this isn't the first time Drake has expressed an interest in art. Most recently, he collaborated with Sotheby's on an exhibit where he paired music with several artworks.  
Check out more of Turrell's work here.