Toronto is re-branding.
That's how it looks through SoTeeOh's lens, anyway. The Toronto-born street photographer has built a reputation for documenting views from the 6ix, both as 1LoveTO's resident photographer, and on his own Instagram account. SoTeeOh is documenting the changing cultural tide in Toronto as it comes into its own, harnessing the spontaneity of city life one post at a time. SoTeeOh has over thirty-eight thousand followers on Instagram, and his photos routinely garner more than a thousand likes each.
Photographers who use Instagram as a platform to share their work acknowledge the way it expands their reach, but the app's greatest appeal is that it opens a lane of communication between the artist and the community at large. Accusations that Instagram debases real photography are embarrassingly outdated—the work of digital photographers is widely celebrated, whether it's by way of a like button or on the walls of a gallery.
Still, there's no gallery in the world that can hold thirty-eight thousand people, and SoTeeOh recognizes that. He embraces a new digital landscape, without losing sight of the city that inspires him.
We talked to SoTeeOh about Instagram, the importance of finding an artistic community, and his upcoming photography exhibition 6:Street, opening Friday May 1st at the Project Gallery in Toronto.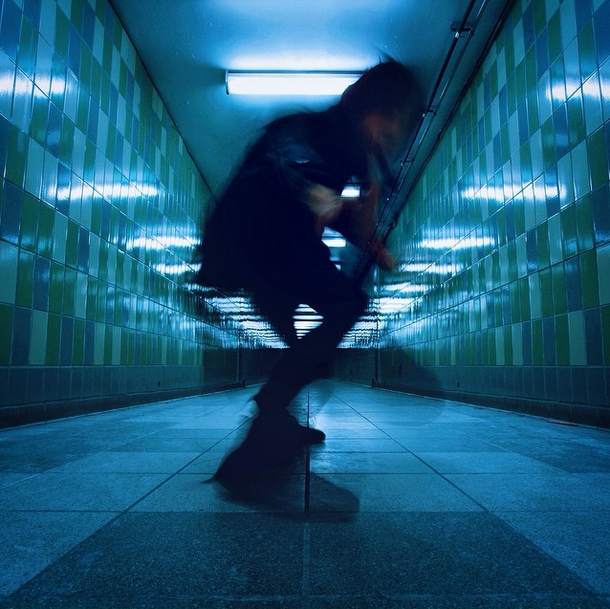 Can you tell me a little bit about the digital street photography movement?
In a word, Instagram. A lot of people still have mixed feelings about the app, but I'm not shy about it. Combining photography with social media changed the landscape of for the creative community. It's kind of like what Soundcloud is to musicians. Like, you don't need it to succeed, but if you understand it, and social engagement is an important element of your art form, then it gives you a lane.
So how do you fit into this movement?
It kind of levels the playing field for people without access to big budgets for equipment, so that's kind of where I fit in. I never went to school for anything creative so I didn't have a network or access to any specialized equipment. But I understand branding and engagement so when this platform came a long it really gave me an outlet. I love it because I think the platform has put a lot of people on that come from non-traditional backgrounds and the result is people are pushing creative boundaries in a lot of new directions.
What are you trying to capture when it comes to images that are definitively Toronto?
When I decided to concentrate predominantly on Toronto imagery I asked myself, "what are Toronto's icons?" How can I simplify what this city means in a series of visual cues? I'm really searching for what makes Toronto unique, and what it means to be from here, specifically at this point in time. It's a creative monster right now when you look at all the talent coming out of here in all fields. It's a cultural melting pot—it's one of the few places in North America where almost 50% of the population is a visible minority. And, it's in constant development with the condo boom. So I'm trying to translate those things visually.
How much of your day is spent behind the lens? Is it mostly solo, or do you usually shoot in a group?
I try to shoot everyday. That's really important to me. A lot of the time I shoot solo but there are some really dope photographers out here and it's a pretty tight community so there's a lot of chances to link up and collaborate on things.
What's your process? What are you looking for?
When I go out, I'm either looking for unique natural conditions—rain, fog, sunrises, etc.—or I'm exploring, looking for areas in the city where other people aren't really going. Editing is also a huge part of my process. I do a lot of post work to give my photos a specific look, kind of like Instagram filters, but I do it in Photoshop so I can have more control over the final product.
How does your approach differ when you're focusing on portrait photography, compared to shooting cityscapes or architecture?
"'6:Street' is a snapshot of Toronto in 2015. I'm really trying to capture this era, this moment in time."
Portraiture to me is less about shooting, and more about interacting. If you can engage with your subject you can get great images no matter what you're technique is. That's the big difference for me, because when I'm shooting street I don't necessarily need to communicate with anyone, I can just observe and capture. That being said, my favourite kind of portraiture is to capture subjects in an urban environment so whenever I can I try to blend both styles.
I know you collaborate with other artists, specifically some musicians, bringing a visual element to their art, through portraits and music videos. How important is community to you?
Man, community is everything. I get so much inspiration from other artists and I love connecting with other creators on their projects. I work with a lot of musicians because I think secretly I always wanted to be a musician, but I can't sing or play an instrument to save my life. So album art and music videos and stuff was kind of my way in. But in general, I like to connect and create with other people. I do projects with other photographers, painters, graffiti artists, whatever works. I think people connecting to create puts positive energy into the world and that means a lot to me. I also like to teach, so I do a lot of work with youth trying to really cultivate that creative energy and pay it forward.
What is the message of 6:Street?
6:Street is a snapshot of Toronto in 2015. I'm really trying to capture this era, this moment in time. I feel like Toronto is "re-branding" right now. We're shedding that conservative, self-deprecating little brother image, and taking a much more prominent stance on the global stage. Going back to the concept of icons, bold and symbolic imagery is an important element of branding, so that's kind of where my head's at with this collection. I'm trying to offer up a set of imagery that matches this "New Toronto." It's intended to match the music and the cultural influences that are coming out of this city right now.
---
You can catch So TeeOh's photography exhibit 6:Street at the Project Gallery in Toronto, between May 1st and May 13th as part of the 2015 CONTACT Photography Festival. The opening reception is this Friday May 1st, from 7pm-11pm.
As a preview, check out selected works from 6:Street below, courtesy of SoTeeOh.