Love him or hate him, there is no denying that Banksy is one of, if not the biggest name in street art today, and he has been for quite some time. According to the The Guardian, another anonymous artist in London has been gunning for his number one spot, an anonymous female street artist named Bambi.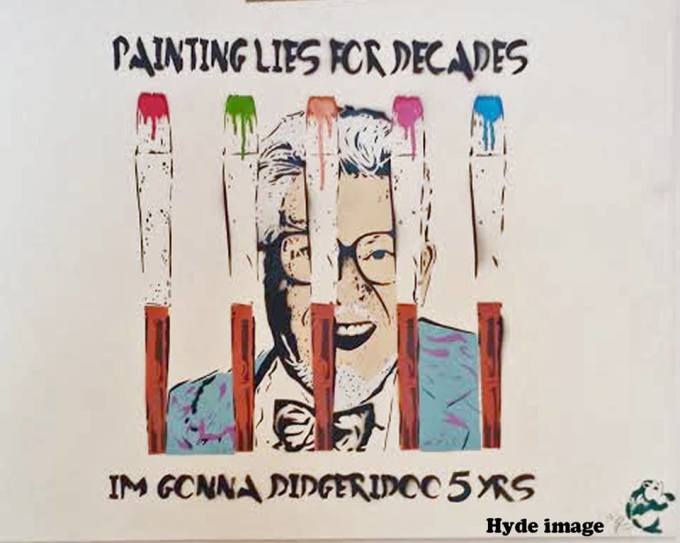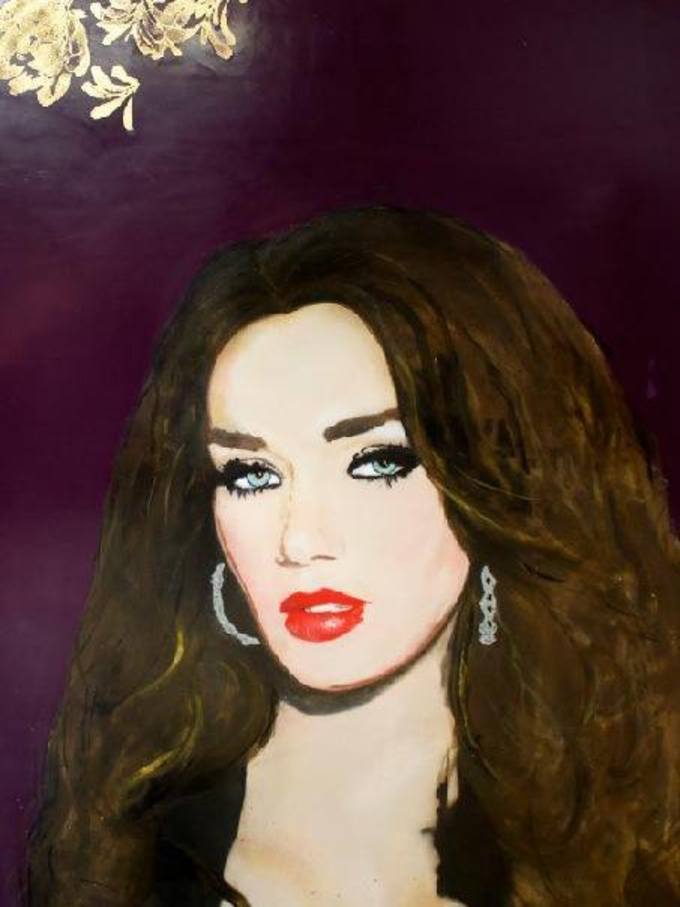 Street artist Bambi's popularity has grown exponentially in the past few years, due in part to the celebrities who have gravitated towards her work. Nicknamed "the female Banksy," Bambi was commissioned by actress Michelle Rodriguez to paint model Cara Delevingne, there were rumors that Kanye West had her paint a portrait of Kim Kardashian in a g-string (pictured above) as a wedding gift, and others including Rihanna, Robbie Williams, Harry Styles, Adele, Angelina Jolie, and Brad Pitt are all rumored to own her paintings. With prices estimated in the tens of thousands of pounds-range, The Guardian has deemed Bambi the "new star of street art," but are celebrity co-signs enough to give the artist the crown?
Comparing Bambi's success to that of Banksy is a bit premature. To use music as an analogy, her catalogue of hits just isn't that deep yet. Banksy is (for better or for worse) the poster boy for the global culture, with his work selling for hundreds of thousands of dollars, and books and documentaries being created to tell his story. Suggesting that a relatively new artist could match or surpass him in the culture makes no sense.
Also, why can't Bambi's art speak for itself? It's a big deal to speak of a street artist on that level, but does a female have to be compared to a male before people can respect what she does? There are tons of women killing the street art game and finding success on their own merit, not as dickless clones of their male predecessors. Bambi is a rising star in the street art world, and she is a unique and interesting artist, but let's not go overboard.
[via Guardian]