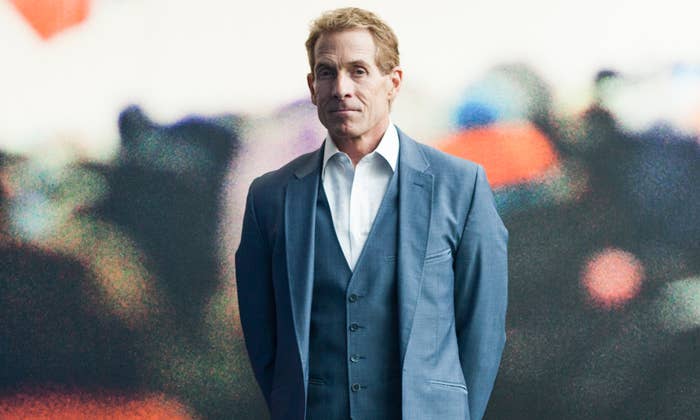 The Buffalo Bills' Damar Hamlin suffered a shocking injury early into Monday night's game against the Cincinnati Bengals that left him hospitalized in critical condition.
"Update on Damar: His vitals are back to normal and they have put him to sleep to put a breathing tube down his throat," tweeted the 24-year-old safety's marketing rep and friend Jordon Rooney just after 10:30 p.m. "They are currently running tests. We will provide updates as we have them."
After a notably protracted decision-making period, the game was postponed.
Hamlin tackled Bengals wide receiver Tee Higgins in the first quarter, then collapsed after standing up. ESPN noted that the "entire Bills sideline surrounded Hamlin" when he was being treated, and that he was given CPR for multiple minutes.
Across several posts beginning shortly after 9, Skip Bayless commented on the incident. He was swiftly demolished for his tone-deaf focus on an NFL game "of this magnitude" being "crucial to the regular-season outcome"—as the scary and uncertain situation was still unfolding on the field.
"Players on both teams are shaken. … Can't remember play being stopped for this length of time. Just said a prayer for him and his family," the Fox Sports talking head wrote early in his four tweets. "I've seen so many horrific injuries suffered on football fields yet never have I seen a reaction like this."
Bayless drew the most criticism by tweeting, "No doubt the NFL is considering postponing the rest of this game—but how? This late in the season, a game of this magnitude is crucial to the regular-season outcome…which suddenly seems so irrelevant."
A little less than an hour after being rightfully ratioed into oblivion, the 71-year-old came back with an "I'm sorry...if you misunderstood me" pseudo-apology. "Nothing is more important than that young man's health," he said. "That was the point of my last tweet. I'm sorry if that was misunderstood but his health is all that matters."
Bayless also addressed the incident during Undisputed on Tuesday. Shannon Sharpe did not join the broadcast. 
Below, see Skip Bayless' tweets and the ensuing criticism from players, commentators, and others including Dez Bryant, Le'Veon Bell, and Reggie Bush. You can also click here for more on Damar Hamlin's condition as new developments arrive.