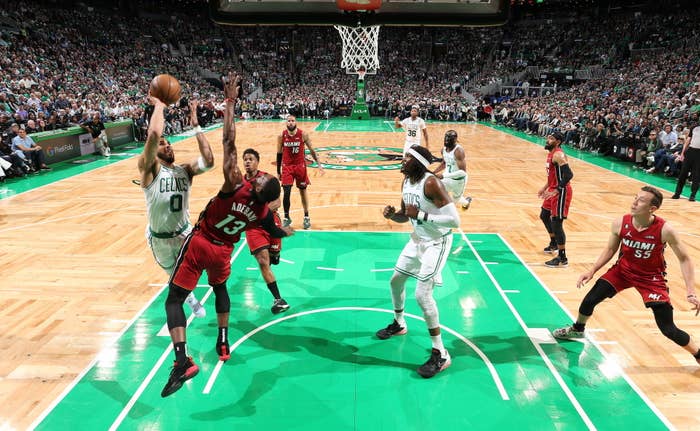 Wednesday wasn't YouTube TV's best moment.
As the Celtics and Heat brought the Eastern Conference Finals Game 1 to a close, the platform's broadcast—as many Bostonians would say, to which this writer can attest—shit the damned bed.
"This all happened with just over four minutes left in the game and the Heat holding onto a five-point lead on the road," Sports Illustrated reports. "The game went to a commercial break and that's when the stream just lost it."
Naturally, Disney's trailer for the Little Mermaid remake starring Halle Bailey played on repeat instead.
Get a look at the communal grieving over YouTube TV's Game 1 airball below. The Heat won 123-116, and the live-action motion picture The Little Mermaid premieres May 26 at a theater near you.