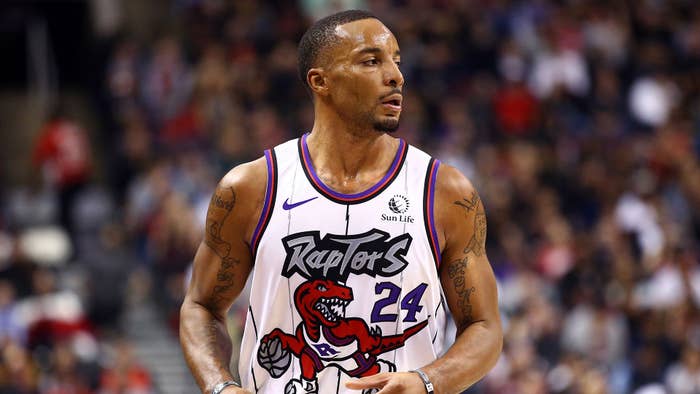 Norman Powell has every right to be mad, upset, disappointed.
The abrupt coronavirus-prompted suspension of the 2019-20 NBA season has put the Raptors guard's career-year on hold. In his fifth season, Powell was averaging 16.4 points, 3.7 rebounds and 1.3 steals—all career-highs—while shooting 39.8 percent from three-point range and 50.2 percent from the field overall. He has arguably been Toronto's most improved player this season and is currently barely ineligible for the NBA's Sixth Man of the Year award, a field in which he would be one of the leading candidates if not for having started 23 of the 44 games he's played. In order to be eligible for the award, a player must have come off the bench more times than he started. Frustrating, right?
"We're just trying to get prepared and stay ready for what the NBA comes with to try to salvage the rest of the season," Powell said via a conference call from his home in Las Vegas. "I don't think people know exactly what that looks like or will be. I don't think the guys are frustrated. I'm not frustrated. This is a serious virus and pandemic going on in the world. We're taking all the precautions that are necessary to stay healthy and be prepared for whatever comes next."
That uncertainty isn't exclusive to the NBA, of course, and with regard to what actually comes next, plenty have been forced to contemplate how they spend the day. Spare time has never been so abundant. Over the course of this lockdown due to the COVID-19 pandemic, the range of how people occupy their time extends from those who are binging away on streaming platforms from sunrise to sunset all the way to those making every effort to check off every item on their hobbies and interests aspirations. Serge Ibaka has been engaging the fan base via his How Bored/Talented Are You videos posted on social media, while Fred VanVleet has been spending quality time with his family, playing the role of lion and roaring away to his children's delight.
"I think what I miss the most is being around the guys, that locker room feel. Talking to them."
People are coping as best they can, and Powell can be placed closer to the 'Renaissance man' end of the spectrum. After serving the required quarantine of 14 days, having come in close contact with both Donovan Mitchell and Rudy Gobert of the Utah Jazz in their last game on March 9, Powell departed Toronto for his home in Las Vegas. With his sister in Arizona and mother in San Diego, Powell wanted to be as close as possible "if things got worse or anything were to come up."
Since relocating, the 26-year-old has registered for Spanish lessons through Rosetta Stone as well as an online sign language class. Powell's mother, Sharon, was once a special needs teacher and that made him passionate enough about the language to even study it at UCLA as his foreign language elective.
"In a couple of road games on the West Coast, some fans are deaf, hard of hearing, and they sign to me," Powell said. "Just to be able to pick that back up and interact with them is pretty cool.
"I always found it a beautiful language to learn and be a part of and I love that community. It was just a little side hobby and interest of mine since I was a kid."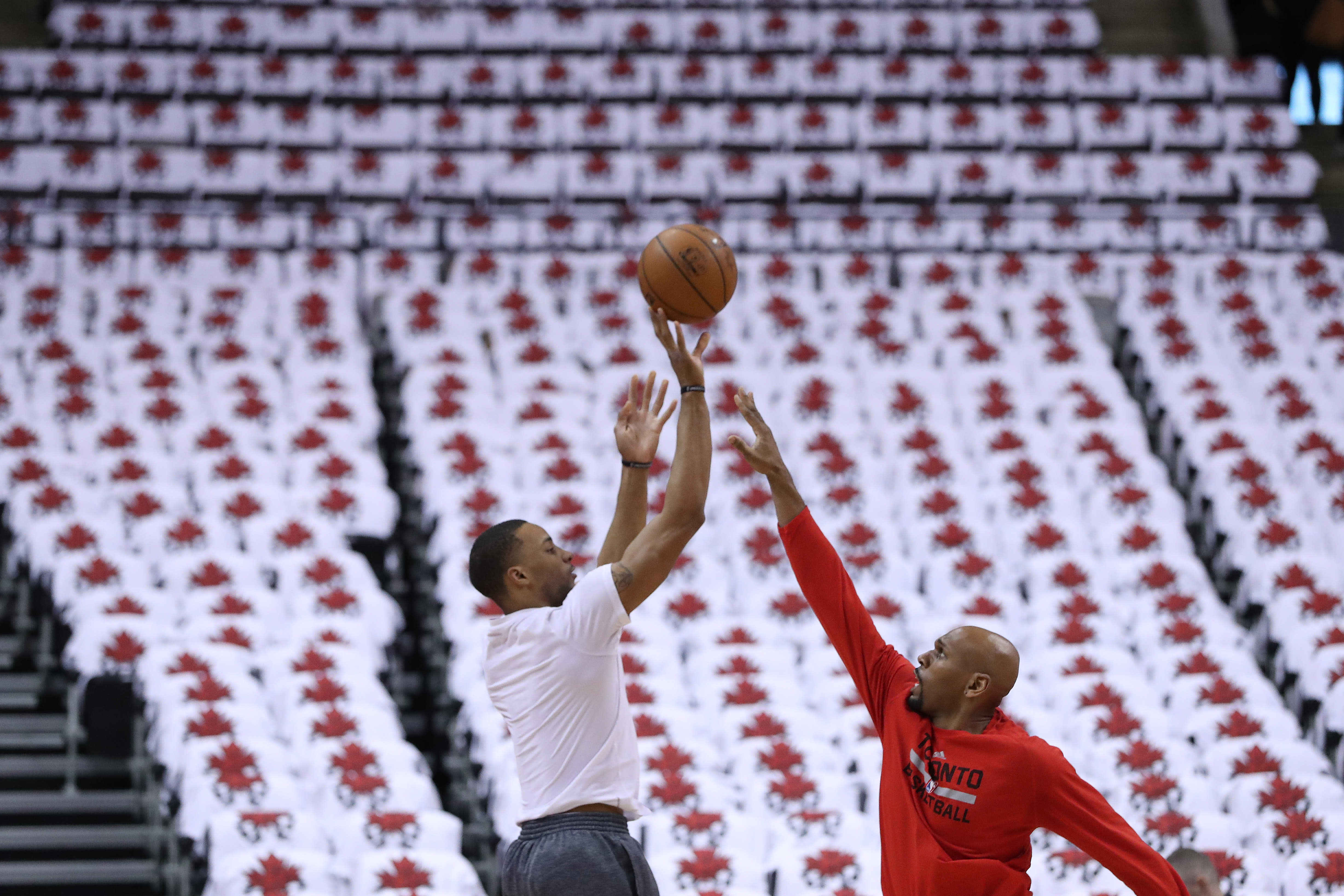 In addition to the online learning, Powell is maintaining focus on getting better at his day job. With an assist from equipment manager Paul Elliot as well as Strength and Conditioning Coach Jon Lee, Powell now has a hoop, basketballs, dumbbells, other workout equipment and a routine to follow for all types of exercise at home. He jokes that no one can actually see him putting in the work because no one's getting past the front gate, so you'll have to take his word for it.
Powell is even going beyond the physical work, watching at least two hours of video per day on his computer courtesy assistant coaches Adrian Griffin and Patrick Mutombo and preparing in a way that he'd usually have to wait until the summer.
"I think something I can improve is off-ball defence," Powell has observed. "I can get a little bit too attached to my man and be too late on rotations and things like that... And then my attacking downhill and reads, I think I've gotten a lot better with that, but there are still some times when I misread what's happening or I get a little too aggressive and miss the open guy, or I'm anticipating what I'm trying to do with the ball in pick-and-rolls and things like that. So, I've been breaking down a lot of film and watching areas where I can improve from that aspect, because I can't get on the court with the team."
Put it all together and it becomes easy to see why this is Powell's best, most consistent season yet. There are clear signs of maturation; last season's championship run have taught him the value of not getting too high nor too low. A renewed mental approach this season, not just to basketball but life in general, has helped him keep his eyes on the prize whenever faced with obstacles in his path. Rather than get his head down about not being on the court over an injury, film and reading situations in real time on the sidelines have become his friend. Poor performances—few and far between this season—do not faze him anymore, he's grateful for the next opportunity. In short, he's just playing.
While other athletes have admitted finding motivation a challenge since there are mornings where they wake up and think, Why am I doing this? We're not going back anytime soon, Powell has been able to stay locked in and chase goals by keeping hope that the season will return at some point. It's a different grind, but Powell's brand is built on understanding it. An athlete's performances are usually as steady as their head is level, and perhaps the greatest sign of Powell's mental clarity is what he considers the hardest part of not being at work.
"I think what I miss the most is being around the guys, that locker room feel. Talking to them. You're so used to being around them every day, whether it's practice, working out, game days and things like that. That interaction, you miss. Those guys become your family."