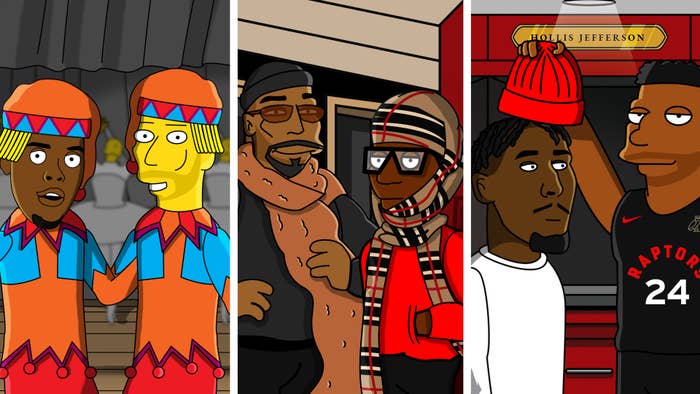 Raptors basketball is returning, within the confines of an Orlando bubble, and we don't really know what it will look like. What we do know is that the team's 2019-20 season, before the pandemic hit, was a joy to watch. There was a purity to watching this particular group root, fight for, and lift each other through 64 games.
As clichés would have it, the NBA is a brotherhood. Listen to the way Fred VanVleet and Pascal Siakam talk about each other, Kyle Lowry call Siakam beloved, watch Marc Gasol take a little moment on the bench to mentor someone, or Serge Ibaka teach Terence Davis good habits, and all of that helps translate to success on the court. That bond has also helped make for some hilarious moments, so without further ado, here are the 10 funniest moments of the Raptors' season (so far).
10. Lowry Says No All-Star Questions
9. Rondae Wants His Wallet Back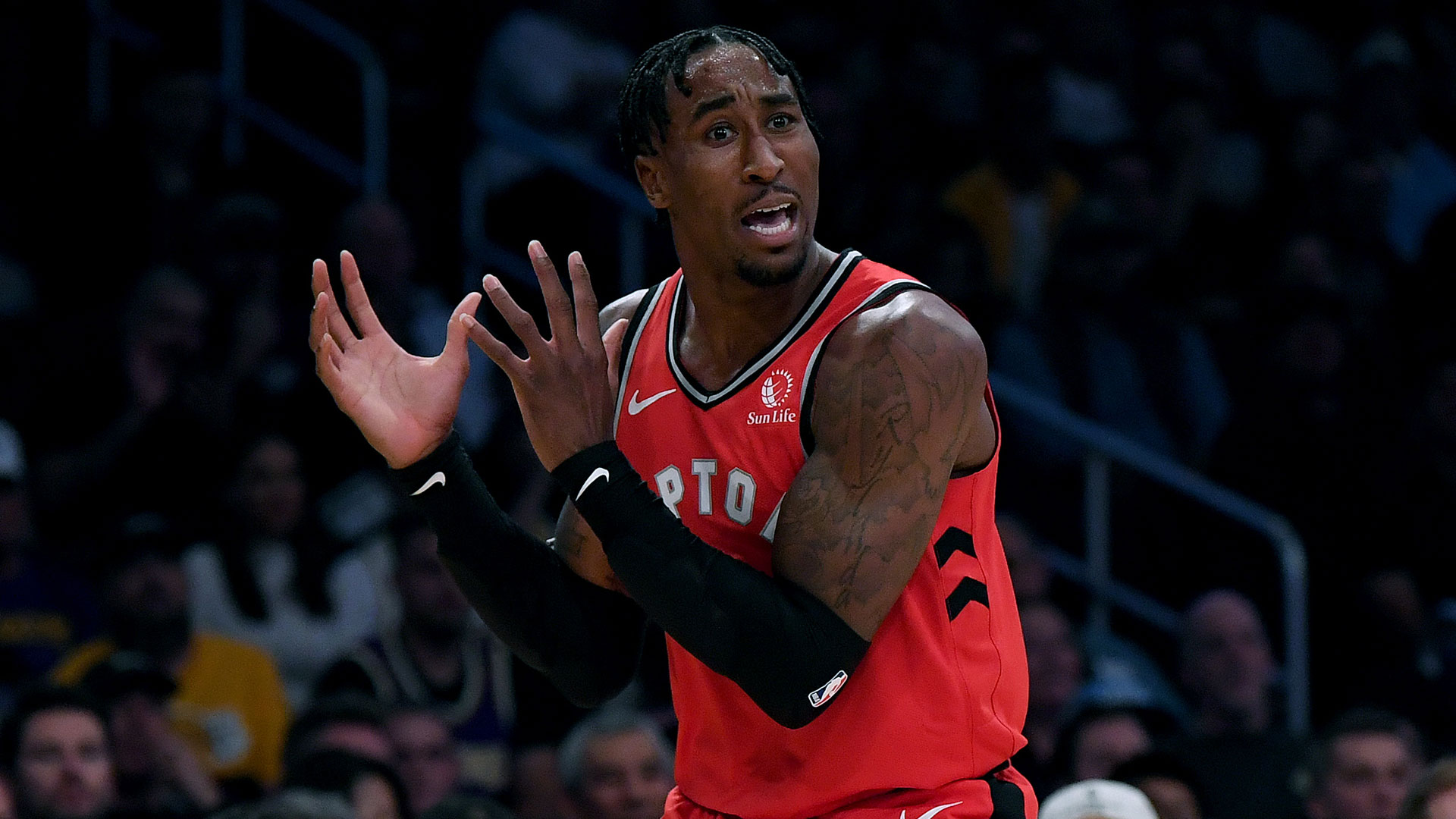 Who hasn't lost a valuable item in an Uber by now? On Thursday Feb. 22, Rondae added his name to the list and reached out to the city of Toronto via social media pleading for whoever found his Louis Vuitton Damier Graphite Canvas Vertical Zippy wallet, worth approximately $550 CAD, to return it.
The sweatpant regrets are so, so relatable.
By the time the Raptors defeated the Pacers by 46 points the next day, Rondae was offering a $1000 cash reward, two tickets to a game, and a Pascal Siakam signed jersey. which Siakam may or may not have been voluntold to offer.
Unfortunately, #CHAPWallet did not result in a return of the wallet.
8. Kyle Lowry and Matt Thomas in The Nutcracker
7. Ibaka Posterizes Pacers, Karate Kicks Rondae
6. Ibaka Passes to a Wide-Open VanVleet… But He's Out of Bounds
The Raptors put this game to bed early. Jumping to a 17-point first-quarter lead, they took their play to another level in the second quarter to go into the halftime break with a franchise-record 40-point lead.
You could have slept through the rest of it, but then you would have missed Ibaka providing one of the misplays of the season with a Shaqtin-a-fool moment that would have made JaVale McGee proud. Receiving the ball from Terence Davis at the right elbow after setting a screen, the man from Congo looked to attack Tony Bradley until he spotted an unguarded Fred VanVleet in the corner. Just one problem: VanVleet was out of bounds.
Credit to VanVleet, though, as he immediately took ownership of the situation, recognizing he did Ibaka no favours by not putting his warmup jacket on and standing where he was in full uniform. Norman Powell, not exactly known for his passing instincts, was extremely entertained.
5. Lowry Keeps "Pluggin' Away" in Post-Game Interview
4. I Do Art
This started out innocently enough, with Rondae Hollis-Jefferson performing his post-game duties of answering questions during a scrum. But then a wild Norman Powell appeared out of the shower, ripped off Rondae's toque and casually tossed it away.
"I'mma be honest, I almost cursed. I'm not even gonna lie, don't do that, I'm not your child," Hollis-Jefferson said. "I know I be joking, but I don't play all the time."
What added to the hilarity of this moment was Powell clapping back a little with his next gameday fit, a hoodie with "You are my son, no cap" emblazoned on the front.
After rumours of tension between Powell and Hollis-Jefferson, Rondae cleared the air at the next game saying that everything's cool and they're just having a good time. It wouldn't be the first time a tense moment turned out to be a great source of entertainment.
2. Nick Nurse Wins His First Coach's Challenge
If Serge spells it "scarfs," it's scarfs. This is the funniest moment of the season. After inviting OG Anunoby to be on Avec Classe, the starting small forward for the Raptors wasn't the most hospitable guest by claiming he put Ibaka on fashion, before specifically suggesting that Ibaka got into the scarf game because of him.
The highlight here is when Ibaka takes off his jacket, listens to Anunoby's explanation, then pulls up his sleeves as his blood boils. He was clearly angry, but the comedy this provided on camera is unmistakeable.
"This is your second year in the league… third year in the league. OK, I've been in the scarf game 10 years now."
A part of me believes that if this moment wasn't on camera, the above line would have had this alternate ending:
"This is your third year in the league, and right now it's about to be your last."
Honourable Mention