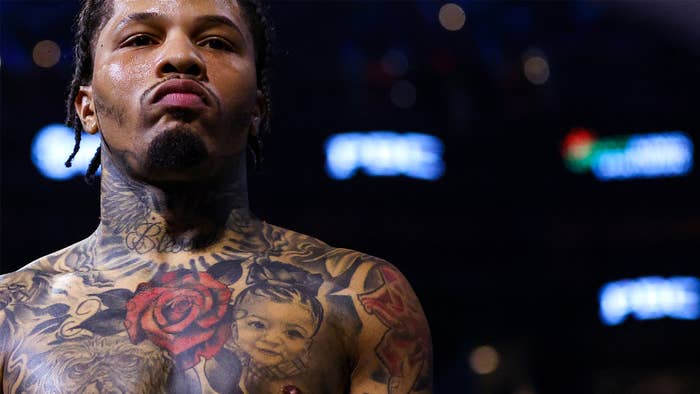 Gervonta Davis has pleaded guilty in connection with a 2020 hit-and-run crash, per multiple reports.
An ESPN report revealed that Davis pleaded guilty to four counts on Thursday, all in connection with the hit-and-run that left four people injured. Among the charges for which Davis pleaded guilty are leaving the scene of an accident involving bodily injury and driving with a revoked license.
When reached for comment by Complex on Thursday, a spokesperson for the Baltimore City State's Attorney's Office confirmed Davis' guilty plea and that he was now set to be sentenced in May. 
Complex has also reached out to the Baltimore Police Department for additional comment.
Details of the crash were first made public in February 2021 by way of a Baltimore Sun piece citing an incident report from the Baltimore Police Department. At the time, charges had not yet been filed, with the investigation into the crash being described at the time by both a police rep and the Baltimore City State's Attorney's Office as still in progress. The following month, Davis was formally charged.
Marilyn Mosby, who was then serving as State's Attorney in Baltimore, said at the time that the indictment was part of a broader effort to "hold reckless drivers accountable" for their actions.
"Fortunately, the victims in this case were able to survive this alleged hit and run collision with recoverable injuries despite the potential for a far worse scenario," Mosby said.
Davis returned to the ring in January, one month after being arrested on a domestic violence charge. Following news of the arrest, Davis denied the allegation. Additionally, per the Associated Press, the woman in the case later said that Davis had not harmed her.