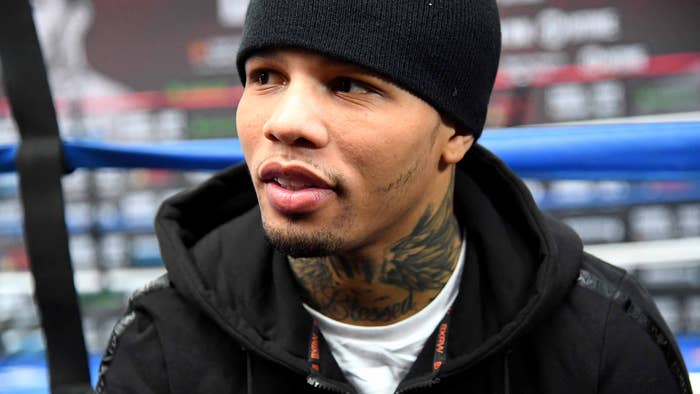 Boxer Gervonta Davis has been arrested on domestic violence charges, TMZ reports.
Police confirmed to TMZ that Davis surrendered to the Coral Gables, Florida Police Department on Tuesday. Davis' arrest stems from an incident that took place on Feb. 1. In a now-viral video, Davis is seen approaching his ex-girlfriend and mother of his child, Andretta Smothers, while she was enjoying the Super Bowl weekend at a celebrity basketball game.
As seen in the clip, Davis violently grabs Smothers and forces her to leave the gym. Following his arrest, Davis has been ordered to stay away from Smothers. The Blast reports that Davis will not be able to have any contact with Smothers until the end of his criminal case.
"As a result of an ongoing investigation after being notified through social media and the victim, on Feb. 1 2020, [Davis] was observed battering his former girlfriend whom [sic] have child together," police say. "[Davis] surrendered himself, to the Coral Gables Police detectives assigned to the case."
Davis released a statement via his Instagram following the altercation. The boxer denied hitting the woman, claiming he would never hurt the mother of his child. 
"I never once hit her," Davis wrote. "Yeah I was aggressive and told her come on." He continued, "That's the mother of my child. I would never hurt her."
The incident comes after Davis and Smothers reached a child support agreement in December. Per Bossip, Davis agreed to pay Smothers $10,000 a month to provide for their daughter. Now, the WBA lightweight champion is in custody facing one count of simple battery domestic violence.