The Biggest Style Mistake You Can Make During the World Cup
The World Cup quarterfinals are taking place right now, and you're probably going to watch a few matches. Or all of them. Dress like a regular person who's going to watch the match. Please don't dress like you're doing to play in the match. Here's why.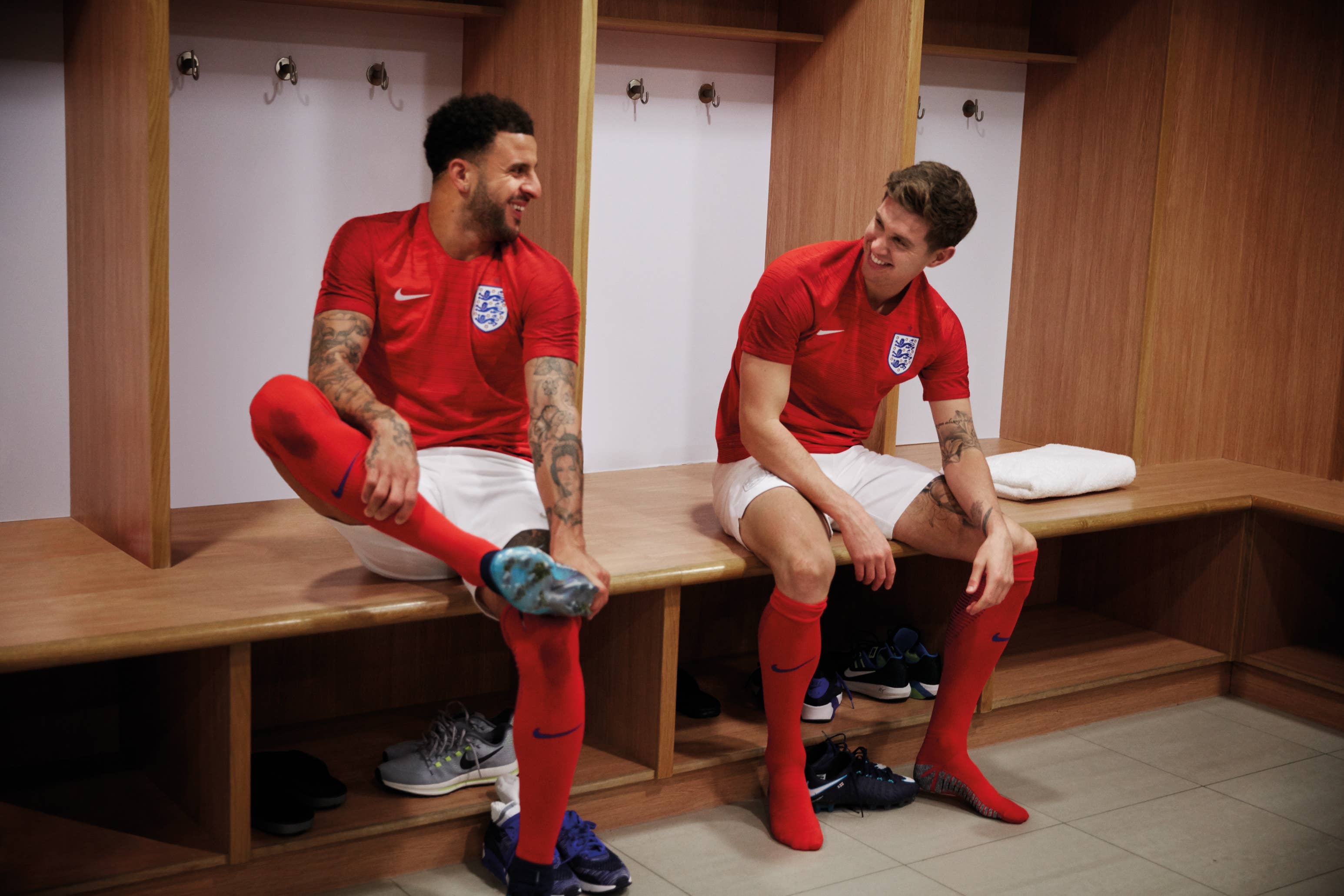 Nike
Here are actual footballers in their kits. You're not an actual footballer. Don't dress like this. Image via Nike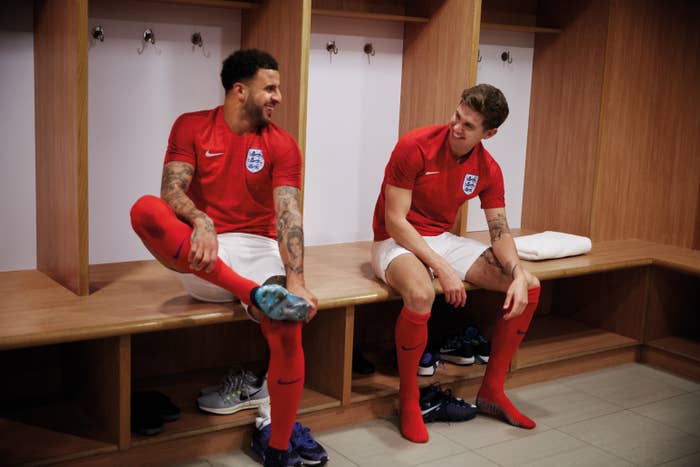 The only thing that would have made this World Cup better so far is if the U.S. Men's National Team had qualified. But the lack of a home team to root for hasn't stopped Americans, alongside the rest of the world, from getting into the sport over the past few weeks. There have been huge upsets so far—Germany not making it past the group stages, Spain losing to Russia—and the action is only picking up as the tournament's now in the quarterfinals. With so much excitement, it's no surprise that people want to get in on the action—whether that means watching a match at work, going to a bar at 10 a.m., or buying a football shirt to support your adopted favorite team. There's something you should never do, though: Show up to any social situation, sports-related or otherwise, wearing football gear from head to toe. This is what's referred to as the full-kit wanker.
There might be a lot of temptation in the midst of all this World Cup excitement to go out in public wearing a soccer jersey, soccer shorts, and even socks. Maybe you even want to sport a pair of indoor soccer, or at least soccer-inspired, shoes. But unless you're going to play five-a-side after work, this is the worst move you can make—especially if you're dressed that way to go to watch a match.
There might be a lot of temptation to pull off the full-kit wanker look. Ronnie Fieg and Kith just dropped a complete collection that's basically a 1-to-1 recreation of the USA's 1994 uniforms. Off-White and Nike released a football line as well, complete with shorts, shorts, socks, cleats, and sneakers. For extra hypebeast points, I can imagine people wearing this out and thinking it's cool. Those people suck. Not just because they're trying too hard, but rather that they look like an eight-year-old who just received a birthday present and wants to wear it all at once.
Even if you see these cool-guy collections being styled together, don't wear them like that. They're trying to sell you the whole package, not give you advice on how to wear it. And if they are doing that, then fuck them.
There are arguments against wearing football shirts all together. It all started in the 1970s in the UK, where young supporters across the country ditched their replica jerseys in favor of sportswear from brands such as Fila, Lacoste, Sergio Tacchini, and Adidas. This subculture, known as casuals, grew and grew and remains strong to this day. It's spread to those who don't support the violence that's typically associated with the subculture, that's had a strong tie to hooliganism. In a lot of places, you're just as likely to see someone wearing a plain T-shirt, polo shirt, or button up to a match as a tight-fitting football shirt, with their beer belly pushing against the polyester.
Throughout the Americas, it's commonplace to wear jerseys to games. It's expected and might even be seen as a benchmark of affluence, a symbol that you can spend $100 or more on a piece of clothing. If that's your thing, go for it.  But don't think it's required to wear a jersey to turn up at the stadium or the local pub to cheer on your favorite side.
Vintage football shirts, with their big collars and obscure sponsorships, have become more and more in demand. There was even a time where Flight Club has a wall full of them. If you want to hunt down a vintage USA World Cup jersey from 1994, the ones that were made to look like denim, you'll get nothing but praise. Get a pair of the shorts, too. Just don't wear them together.
If Tekashi 69 dresses like a full-kit wanker, that should be more than enough reason not to.
Football shorts are a great (and comfortable) alternative to jerseys for those who don't want their fandom to be obvious. You can show your allegiance to your favorite club or country without looking like a total fanboy.
The idea of wearing soccer socks, the kind that go up to your knees, with shorts makes my head explode. I don't care if you're trying to "swag it out" and slouch them. You look like an idiot, and it's so dumb that I won't waste any more words on it.
Now we come to soccer-related footwear. A lot of things that are deemed "soccer shoes," mainly any Adidas model from the 1970s, actually aren't soccer shoes at all. They were made for handball, squash, tennis, and a whole litany of sports that Americans care about even less than soccer. The Sambas are the only classic-looking Adidas shoe actually made to kick a ball. As far as indoor soccer shoes, which are flat or studded versions of cleats, all of them suck.
When you put together all these questionable factors into one package, you can tell why it's not a good look to be a full-kit wanker. It doesn't matter if it has the logo of the coolest streetwear brand on it. Wear the pieces one by one. Just don't do it together. The same can be said for other sports. If you're the person who wears the latest Air Jordan with a Chicago Bulls jerseys, shorts, and NBA socks, you should reconsider more than your wardrobe.
So here's the thing: You're gonna watch a quite a few more World Cup matches. You might continue to watch soccer after the tournament ends and turn up your local stadium. But dress like you've been there before: Throw on a nice jacket and shirt, jeans, and good sneakers, and add a bit of flare with a scarf or pin to show who you represent. You don't need to be a billboard for the sport you just got into.