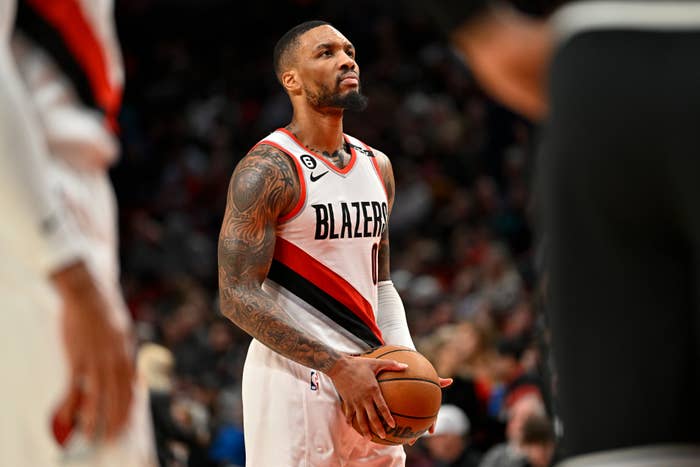 After months of uncertainty and endless trade rumours, Damian Lillard is officially a member of the Milwaukee Bucks.
For the last week, it seemed that the looming trade was Toronto's to lose as many had reported that the Raptors were a frontrunner to land the disgruntled star.
Even though not everyone was convinced that Lillard was worth the asking price, many on the Internet took some time to crack jokes about the Raptors front office's inability to make a significant splash in the offseason.
One person noticed a three-game home stretch that they deemed would be "hilarious to witness." The teams include the Philadelphia 76ers, whom the team's former head coach Nick Nurse now leads, the Portland Trail Blazers, and the Milwaukee Bucks.
Alex Wong of The Raptors Show tweeted a video of a man sulking around after finding out the news that Lillard would be teaming up with Giannis Antetokounmpo.
Many took the opportunity to voice their displeasure with Masai Ujiri and claimed he hasn't had a real strategy since 2019.
One user voiced his concern about the expiring contracts of Pascal Siakam and O.G. Anunoby.
Despite some people seeing the Raptors' inability to acquire new talent as a failure, others were happy for the Bucks' new head coach, Adrian Griffin.
The Raptors are set to play the Sacramento Kings in Vancouver for their first pre-season game on Oct. 8. Their season officially begins on Oct. 27 in Chicago where they'll face off against the DeMar DeRozan-led Bulls who knocked them out of a playoff spot in the 2023 Play-In Tournament.