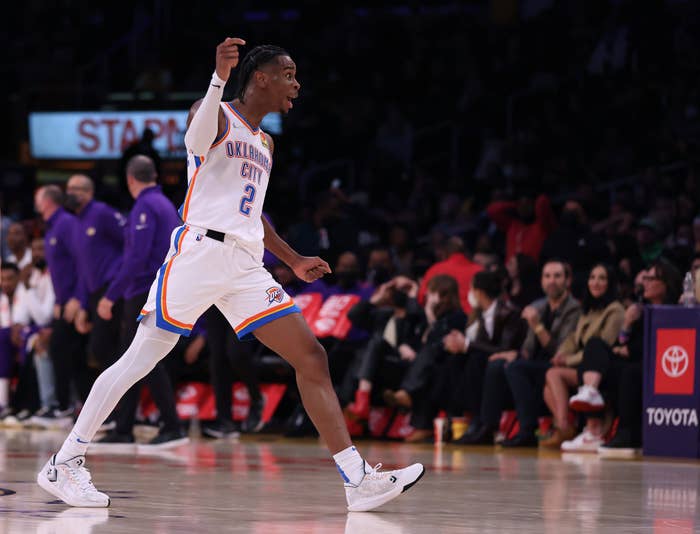 If there's one thing the Toronto Raptors are known for, it's attempting to pick up disgruntled stars from rival organizations. According to TSN's Josh Lewenberg, citing a league source, the Raptors have been closely "monitoring" the availability of Canadian guard Shai Gilgeous-Alexander of the Oklahoma City Thunder. 
After passing on Kevin Durant and recently-traded Donovan Mitchell, it seems that the Raptors are still keen on adding a star to its core. Their attachment to Gilgeous-Alexander stems from speculation that the 24-year-old may soon grow tired of leading an organization that's a few years into a rebuild with no clear signs of competing in the 2022-23 season.
The Raptors have been linked to the young star for several years. In 2018, there were rumours that the team was interested in trading up in the draft to make sure they landed Gilgeous-Alexander.
Last season, the Canadian averaged 24.5 points, 5 rebounds, and 5.9 assists per game. His 3-point shot wasn't as effective at 30%, however, with a career average near 35%, there's still room to grow.
If the Thunder do indeed make Gilgeous-Alexander, his asking price might be similar to the deal that brought Mitchell to the Cleveland Cavaliers.