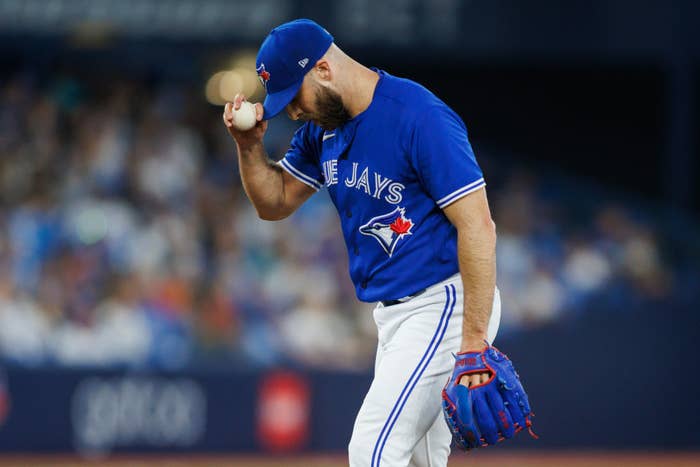 It's been quite the month for Anthony Bass, who's been getting more attention for antics off the field than he has on the mound.
After reposting an offensive video that advocated for the anti-LGBTQ+ boycott, Bass vaguely apologized and said he was sticking with his personal beliefs. Now, the pitcher's time with the Blue Jays has come to an end as the organization has designated him for assignment.
The Jays haven't given a specific reason (nor will they) regarding Bass' removal from the team, but between the controversy and pretty poor stats (4.95 ERA in 20 innings pitched), it's not a real surprise that the baseball team was ready to move on from him.
Before getting dismissed, Bass was scheduled to catch the first pitch at Pride Night tonight. Given the developments, another player will likely take the reins.
This wasn't even the first controversy involving Bass this season. Earlier on, he complained to about a flight attendant forcing his pregnant wife to pick up the mess their kids made on a plane, and was dunked on by Jays fans for that.