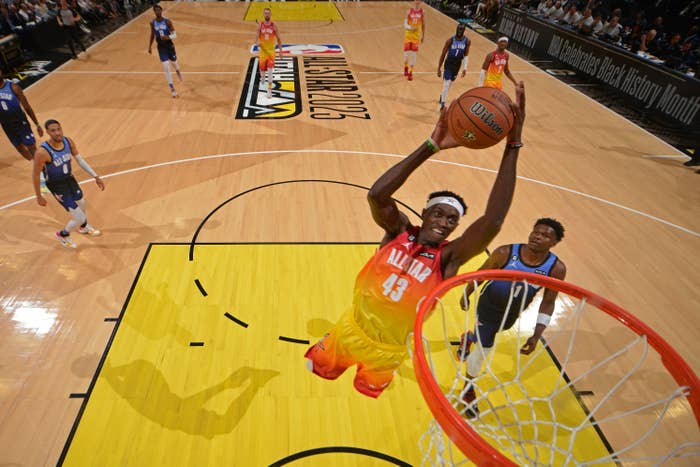 Reading someone's name off a teleprompter can be challenging. CNN host Zain Asher made that painfully clear when she botched Pascal Siakam's name during a segment covering this year's NBA All-Star Game.
When Asher began speaking about international superstars in the NBA, she mentioned players like the Milwaukee Bucks' Giannis Antetokounmpo and Joel Embiid of the Philadelphia Sixers.
After calling Antetokounmpo "Antekompu," Asher then called Pascal Siakam "Pascal Shakeem." 
Siakam took to Twitter after to playfully make fun of the butchered pronunciation of his last name.
"Pascal Shakeem is crazy," he wrote tacking on a couple of emojis.
Though Siakam didn't make a big deal of the pronunciation aside from his tweet, other Twitter users showed up in his replies to make some more jokes.
Many users called him "Shakeem Olajuwon."
Others clowned Asher for not only mispronouncing Siakam's name but Antetokounmpo and Joel Embiid's names.
Despite the many pronunciation errors, at least Bam Adebayo came out unscathed. Meanwhile, Siakam's Raptors remain in the playoff hunt.