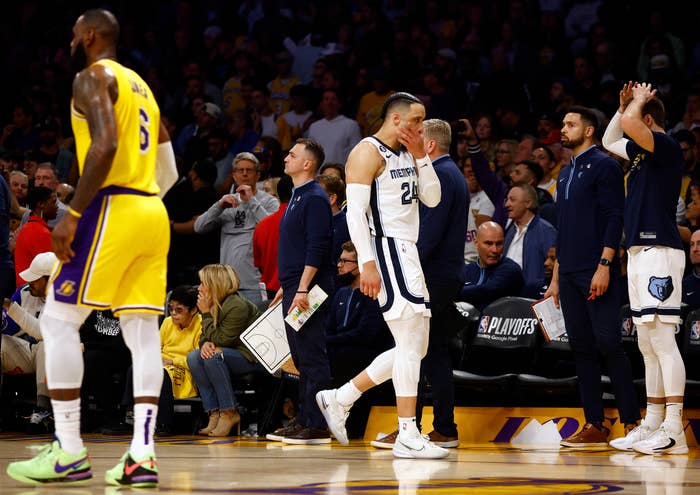 Dillon Brooks has become the villain of the Memphis Grizzlies during the playoffs, but his unsuccessful reign of terror almost ended prematurely at the trade deadline when he was nearly traded to the Toronto Raptors.
On an episode of the The Hoop Collective podcast earlier this week, NBA reporter Tim MacMahon revealed that the Grizzlies were in talks with the Raptors about a trade that would have sent O.G. Anunoby to Memphis.
Though the trade never really came close to materializing, MacMahon said that the Grizzlies were willing to include Mississauga native Brooks as well as several draft picks for the 25-year-old wing.
"They really weren't able to get the Raptors in serious conversations, but they would have given up a few picks to get O.G. Anunoby," MacMahon said. "They've tried to move on from Dillon Brooks already."
MacMahon added that he doesn't believe Brooks will be in Memphis next season. He is set to become a free agent at the end of the season.
Brooks is coming off a disappointing season where he averaged just over 14 points per game on 39.6 per cent shooting, well below the league average of 47.5 per cent.
The Grizzlies are set to play the Los Angeles Lakers tonight in a do-or-die battle that could see their season come to an unsatisfactory conclusion should they lose.