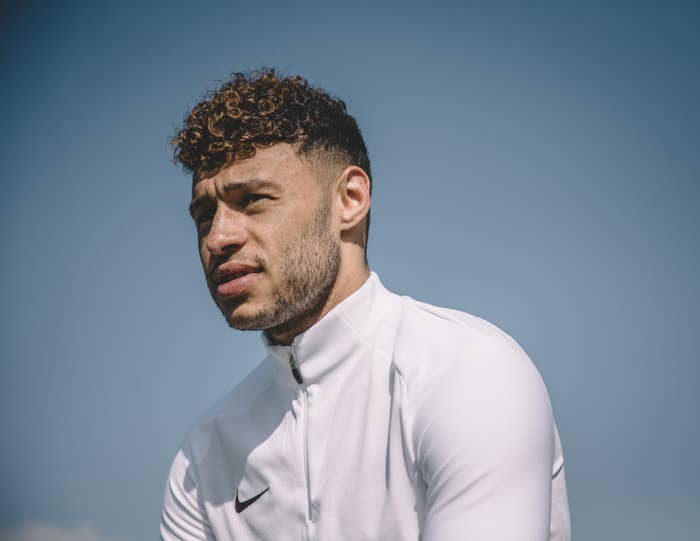 For someone who has enjoyed several years in the top flight of English football, and been capped over two dozen times for the England national team, it's still something of a surprise to learn that Alex Oxlade-Chamberlain is still only 23-years-old.

Known for bringing a tireless work rate on the pitch and a combination of technicality with often brute determination, the Ox has remained a firm fan favourite in the Arsenal team over the last few years, and it's clear to see he's keen to deliver for many more.

As the season begins to draw to an exciting close, we joined Alex for a chat not far from North London, as he was lacing up in the new Nike Hypervenom 3 Motion Blur boots.
Interview: @LewisScrafton
We're here at Harvesters FC, home to teams from under 7s to 18s. What are some of your earliest memories of growing up and playing football?

I've got a lot of very fond memories playing football from the ages of four. My Dad had a soccer school that he used to run, the Mark Chamberlain Soccer Academy, I used to go to that for two years until the age of seven. I started going training with Southampton and they were selecting the team for the under 9s. I did a six-week trial, and got in. I was quite lucky to play at a good standard from a very young age.

What sort of advice did your Dad give you?

All the advice I had was from my Dad. He was the person I trusted and listened to because he was very honest. I think there was a time when other people didn't believe in me because of my physicality, I was a bit small, and through those periods my Dad was biased, he knew me inside out, knew my qualities and he believed that when I grew and caught up with everyone else that I'd be at a better standard than the boys who at the time were in front of me in other people's eyes. My Dad believed in me through those periods. It was hard for me to see because I was the one who was getting pushed off the ball, and being put down an age group to play. That was difficult, and I even doubted him. But when I came out the other side of that and he was right... I think that's why I really trust his opinion.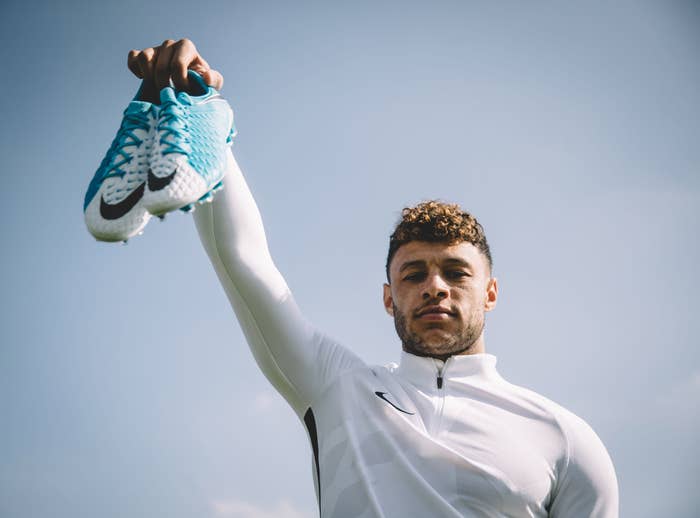 You're lacing up in the new Hypervenom 3 Motion Blur boots today—what is it about the boots that you like?

Growing up I always wanted to be the guy in the Vapor because they were the fastest, trickiest. Ronaldo and Henry... those kind of players. I moved to the CTR and the Total 90, and I got on really well with that. When the Hypervenom came out, that was the perfect mix for me between the Vapor and the comfort of the CTR . It still looks a bit like the Vapor and gives off that whole tricky persona and the fast players wear that boot. Even as a professional you want to look good and feel good when you're putting on your new boots. That's why the Hypervenom's perfect for me at the moment.

What are the first Nike boots you remember wearing as a kid?

I think in the under 9s in Southampton I used to rep a bright red Uhlsport. They were horrible anyway, I had a bright red pair and bright blue pair. I had a lot of Nike. I got the Mercurial Vapors for Christmas one year, I think they were £140, it was a Christmas present and a half. I think I was under 12s at the time and I was probably about a size six and I got a size eight to grow into, and I really did make the most of them for years to come.

I've seen you wearing OFF-WHITE on your Instagram—how into streetwear and fashion are you?

I'm into nice clothes and trying to look good. Mostly I just go to the training ground and come home, so I don't need to look great. But if I'm going out and about I'm one of those guys who tries to look as good as I can, and as you said OFF-WHITE is a brand I really do like.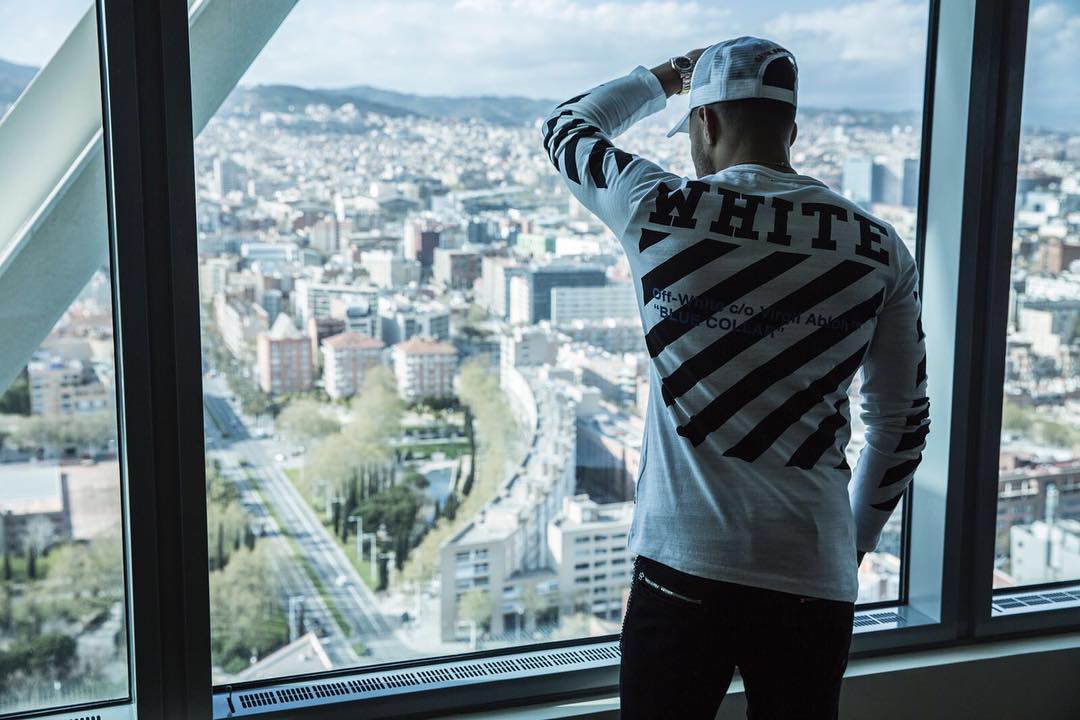 Who else in the dressing room shares an interest in streetwear?
Hector [Bellerin] is the main man when it comes to the fashion and keeping up to date with it and between us it's probably me and him, we're the two who take pride in it. Granit Xhaka as well, he likes his fashion.

Who's got the best Instagram in football?

Gregory van der Wiel's is nice. He's really into his fashion and I've come across his a few times. He's always doing cool stuff, and mixing it up so it's not just all football. I know football is our lives, but we have lives outside of football. Neymar's is a cool Instagram, his is quite personal. Hector's got quite a nice Instagram to be fair.

Social media has played a big part in reinventing how fans have their voices heard. How aware is the dressing room of what's said by fans, memes that go round on Twitter, and Arsenal Fan TV?

I think memes and stuff like that, we'll see them just as much as anyone from our own mates. Whenever Welbz scores or does something good, he'll gets loads of "Dat Guy" memes, him with the Pope's face and him sat on Drake's album cover. I see loads of stuff with Welbz, and we throw them around our group chats a lot.

Social media is a big part of today's society, you follow it as much as you need to, but don't get wrapped up too much in it, everyone has their opinion and everyone's opinion is different so you've got to take it with a pinch of salt.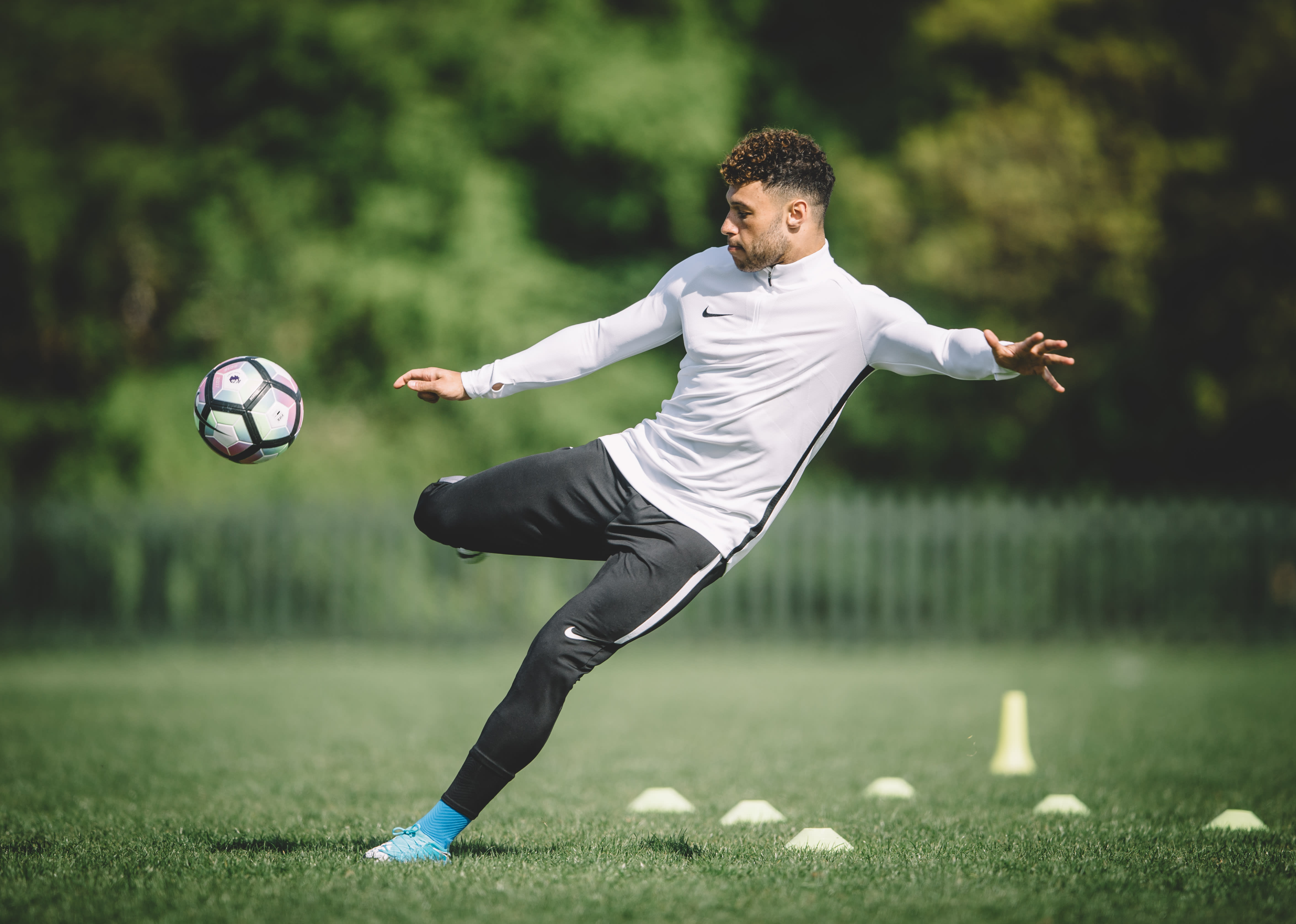 What's on your playlist right now?

I'm listening to Drake's album at the moment. Trey Songz's new album. Future, he dropped two albums, been listening to that quite a lot. I listen to a lot of dancehall as well. A lot of Jamaican music, a lot of Popcaan and Alkaline they're my two guys at the moment.

Kendrick just dropped his album...

I'm not a huge Kendrick fan, if I'm being honest. I think he's very talented, undoubtedly the more traditional, old school hip-hop, he's one of the best around. If he released 18 songs, I might enjoy two. If I listened to them, I would appreciate what he's doing, his talent and his art, but I don't want to listen to it all the time.

You were pictured with Wretch 32 recently?

Wretch is probably the best we've got, I've always thought that. For what he does, Wretch and Kano are top UK artists. I met up with Wretch a few weeks ago and we were just exchanging playlists and speaking about music in general, and the influence of music in our lives. Wretch is such a cool guy, and obviously a big Arsenal fan as well.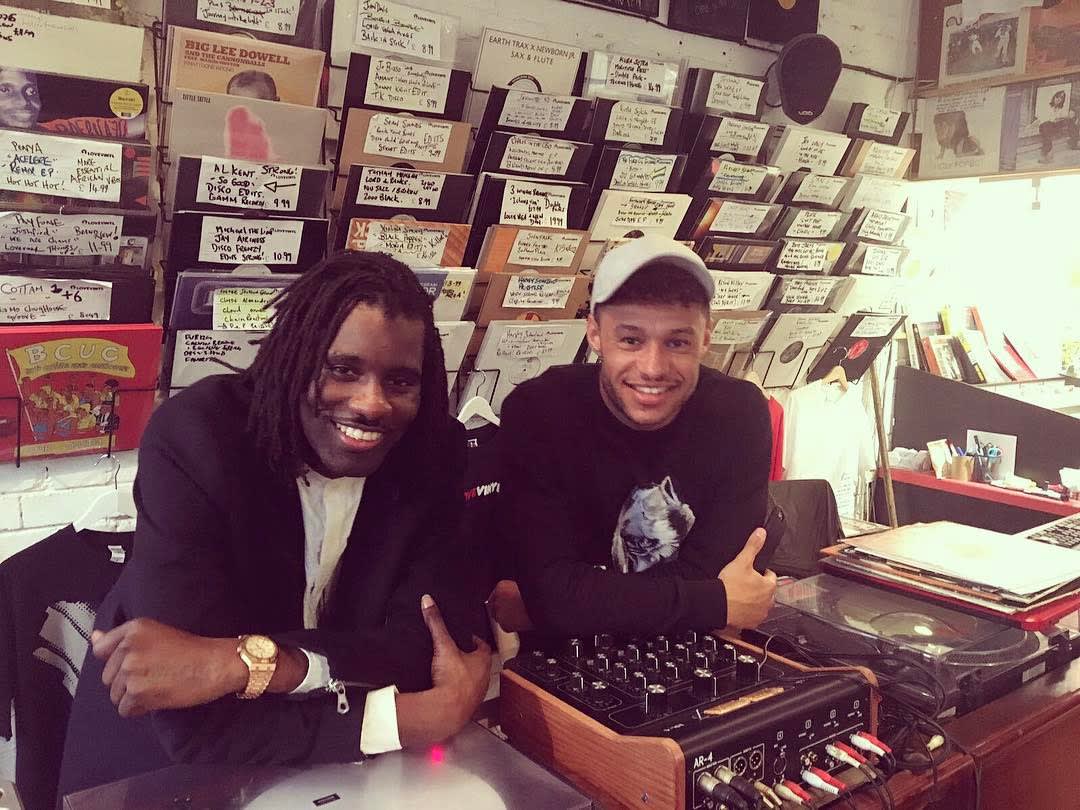 I saw you dressed up as Colin Kaepernick a few years ago, who's obviously become a lot more noteworthy this last year for Black Lives Matter. When did you become a fan of his?

It was with the 49ers. I've always had an interest in NFL, but never followed it that closely and I think around that time when I discovered him was when I began to get into it more and for me he was one of the first quarterbacks that would run the ball, I might be wrong, but for me he was one of the first I recognised that was different to a Tom Brady. Now there a lot of others that can, Cam Newton does it really well as well, but Kaepernick stood out for me because he was a quarterback who makes the pass but could get the ball and run as well, and he's got a bit of swag about him.

I've seen you've met Anthony Joshua a few times. How confident are you of his chances against Wladimir Klitschko?

I think it will be a different challenge for him. He'll be fighting someone prestigious in boxing and bring a different challenge to him. I'm pretty confident he'll get the job done. He looks like he's in great nick and I see him on Instagram looking absolutely stacked making us all feel like we need to hit the gym every two seconds [laughs].

Where will you be watching the fight?

I think we've got Tottenham the next day so I'll probably be asleep getting ready for the derby.

What other sports or athletes do you follow?

I follow basketball, the likes of LeBron, Steph Curry, Westbrook. There are a lot of superstars out there.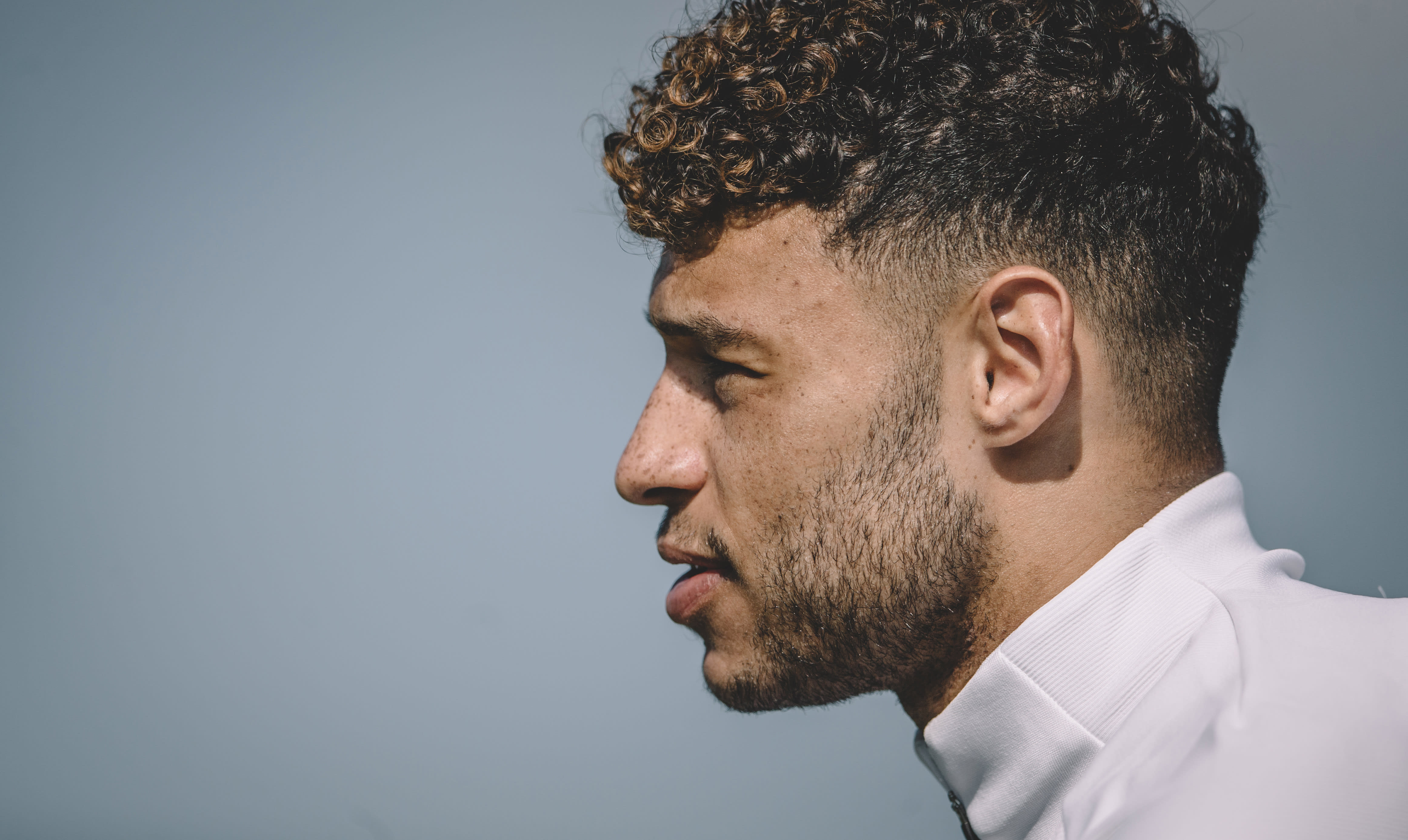 We're coming towards the end of the season now. What are you ambitions for the rest of the season?

Personally, I've been on a good run of performing and game time and I think I've played quite a lot this year. So it's just to finish the season this year as strong as possible and help the team to get as many wins as we can. Obviously it's really tight in and around the top four. We've got the semi-final of the cup to come and hopefully a final, and that would be nice to win again. It's not gonna be easy, but we're up for the challenge.

And beyond into next season?

My personal ambitions are always to play as well as I can and be as professional as I can for Arsenal and obviously stay in and around the England squad as well. That's no easy feat, we've got a lot of good, young players coming through at the moment and competition for places is high, and with the World Cup coming up next year that'll be in the back of everyone's mind. For me as an attacker it's scoring and creating goals and helping the team to win, so I'll just be focused on doing that as well as I can for my club, and then from an England point of view keep pushing to be in and around that squad, and hopefully go to the World Cup and help us achieve something special.
Designed for deadly finishing, Alex Oxlade-Chamberlain wears Nike Hypervenom Phantom 3 Motion Blur available from Nike.com