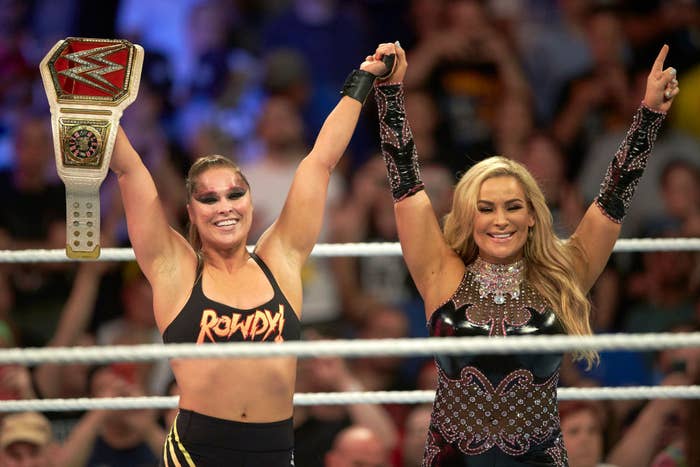 WWE WrestleMania 35 is days away. On Sunday, April 7, the Showcase of the Immortals will be the longest show in the event's history; 15 matches have been announced so far, with a couple of potential surprises on the way.
From an outsider's perspective, WWE is in a weird spot in deciding the finishes of these matches. On one hand, the audience likes to be surprised by a sudden heel or face turn, or an unexpected result to what appeared, on the surface, to be a predictable match. On the other hand, WWE is telling a long-term story, with a character arc and a plot, and it would be silly to throw away weeks, even months of narrative developments for the sake of a cheap twist. Of course, there are a bunch of rumors floating around about what may actually happen that have hardcore fans in a frenzy.
This has been the struggle and pride of WWE for the past two decades—to appease a fanbase that expects both surprises and logical consistency, often at the exact same time.
WWE has laid the groundwork so that every match at WrestleMania 35 should logically have a happy ending. But would WWE allow this many title switches on a single night? One or more of these matches will likely break our hearts.
Here are Complex's final predictions for who will win and who will lose at WrestleMania 35.
---
WrestleMania Women's Battle Royal
Who Should Win: Asuka
Who Will Win: Asuka
This is the first of two battle royals, whose purpose is to give as much of the WWE active roster something to do. Any performer without a major storyline gets put in a match like this one.
For the longest time, Sonya Deville or Mandy Rose would have been favorites to win this. But that was before the March 26 episode of SmackDown when, thanks to a reported last-minute decision by Vince McMahon, Asuka lost the SmackDown Women's Championship to Charlotte Flair.
Asuka should and will win the Battle Royal as consolation for losing her Mania moment. It's not the same as what she was originally promised. But it's better than nothing.
---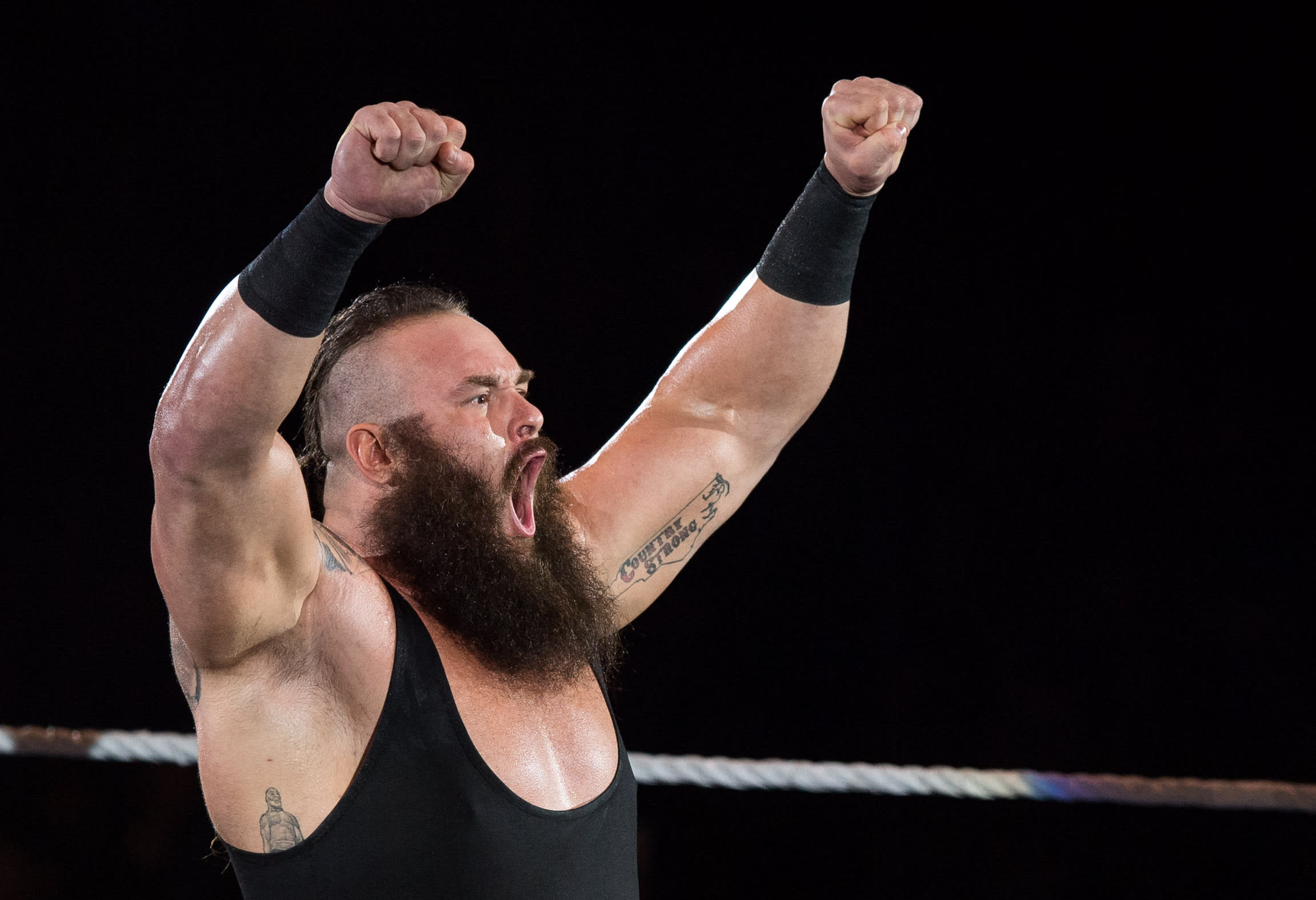 Andre the Giant Memorial Battle Royal
Who Should Win: Braun Strowman
Who Will Win: Mustafa Ali
The second of the two battle royals, a "big man," like Cesaro, Big Show, Mojo Rawley, or Baron Corbin typically wins this one. Because of that, Braun Strowman should be the last man standing. He's been poorly booked for months now; he needs a high-profile win to get his reputation back.
But we're guessing that Braun will get eliminated in a shocking spot; maybe SNL stars Colin Jost and Michael Che (who are also booked in the same match) will cost him his victory. And instead the Battle Royal will be won by underdog babyface Mustafa Ali, who's been booked in the lead-up to WrestleMania. He's small, unlike most winners, but he holds a clean win over current WWE Champion Daniel Bryan. A Battle Royal win could be a stepping stone to a permanent spot on the midcard, and eventually, the main event.
---
Raw Tag Team Champions The Revival vs. Curt Hawkins & Zack Ryder
Who Should Win: The Revival
Who Will Win: Curt Hawkins & Zack Ryder
WWE added this match to the card on Thursday, which is odd, considering how long the show already is. On paper, this should be a walk in the park for The Revival, who are, without compare, the most skilled, technically polished tag team in WWE. They're facing Zack Ryder and Curt Hawkins; the latter is currently on a 269-match losing streak. Both wrestlers are from Long Island, New York, which should pump up the home crowd.
On a show this lengthy, the company probably wouldn't add another match to the card unless they were planning something interesting. Hawkins and Ryder will win this match in an upset, probably with a cheap rollup pin, to get the audience amped.
---
WWE Cruiserweight Champion Buddy Murphy vs. Tony Nese
Who Should Win: Tony Nese
Who Will Win: Buddy Murphy
Tony Nese is a deserving contender to Buddy Murphy's Cruiserweight title. But this is where the meta-gaming comes into play; if WWE were to orchestrate a title switch, they wouldn't do it during the pre-show, which is when this match has been scheduled for.
Buddy Murphy will retain his title at WrestleMania. He's days away from breaking the length of Neville's title run, and since Neville left the company on such bad terms, WWE will be looking for a new standard-bearer. Buddy Murphy would make an excellent one.
---
Intercontinental Champion Bobby Lashley vs. Finn Bálor
Who Should Win: Bobby Lashley
Who Will Win: Finn Balor
With smarmy motormouth Lio Rush by his side, Bobby Lashley should have it made. He's got the look, the skill, and the MMA legitimacy to be a great, long-term Intercontinental champion.
But since Finn Balor will be fighting in his "Demon" form, with full make-up and regalia, this match is all but decided. "Demon" Balor is a special attraction; the character has never lost on the main roster, and he's not going to start now.
---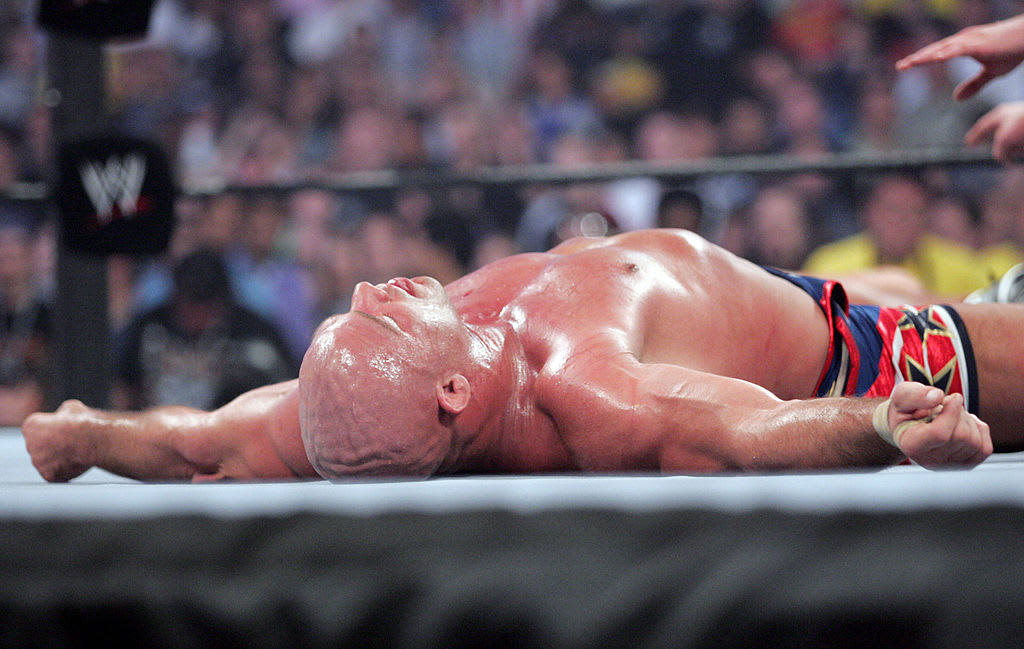 Kurt Angle vs. Baron Corbin (Kurt Angle's Farewell Match)
Who Should Win: Kurt Angle
Who Will Win: Baron Corbin
Fans have derided this match on social media as anti-climatic. How could Baron Corbin, of all people, be given the honor of being Kurt Angle's last opponent? But unless there's a last minute swerve, it's happening.
Lots of fans assume that Angle will get the feel-good moment and send-off by tapping Corbin out. But the opposite is true. Corbin is almost certainly going over, as improbable as that sounds on paper. Why would WWE be this insistent on having Corbin in the match, in the midst of fan backlash, if the plan were for him to lose anyway?
Angle is not a selfish competitor, either. He's going to "do the honors" for the younger generation on the way out the door.
---
United States Champion Samoa Joe vs. Rey Mysterio
Who Should Win: Samoa Joe
Who Will Win: Samoa Joe
This match was decided on the April 2 episode of SmackDown, when Baron Corbin defeated Rey Mysterio in the main event. If Rey had trouble with Corbin, he stands little-to-no chance with someone like Joe.
Add to that the official report that Rey Mysterio is nursing an ankle injury, and you can expect Joe to make quick work of his opponent. And that might be for the best; the show will be long enough as it is.
---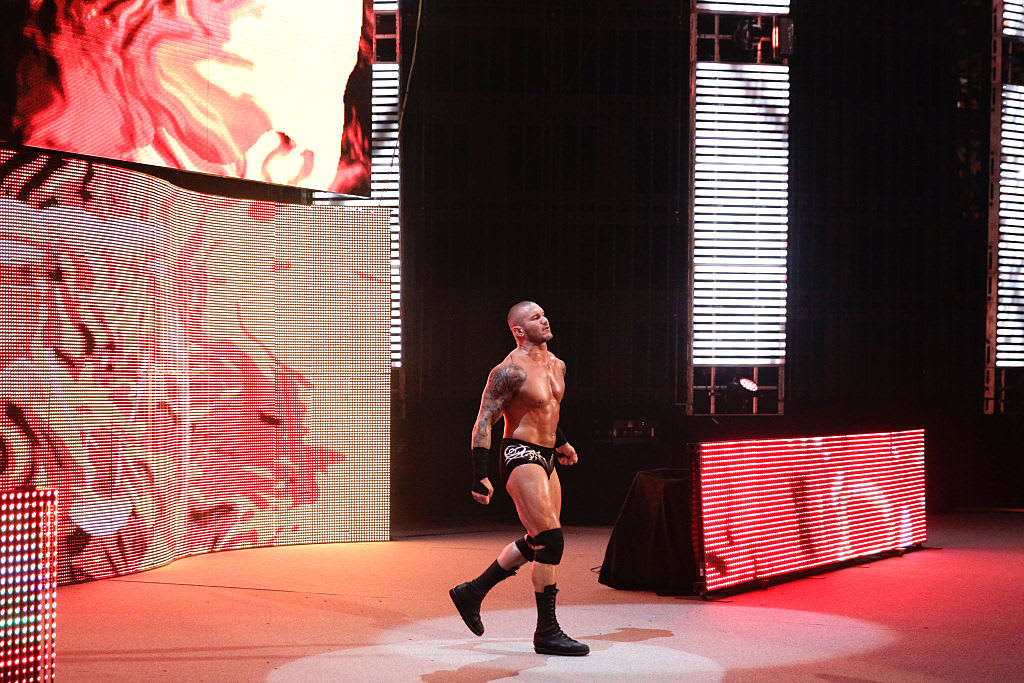 AJ Styles vs. Randy Orton
Who Should Win: AJ Styles
Who Will Win: Randy Orton
This fight is being billed as a symbolic struggle between Orton's "sports entertainment" career and AJ Styles' indie "real wrestling" bonafides. And for this reason alone—despite AJ Styles being the superior, more deserving wrestler—Randy Orton will be winning this match. WWE must always symbolically "win" on the big stages.
Plus, the company can plug the #RKOOuttaNowhere hashtag all night, should Orton win with one of his signature, eye-popping spots.
---
SmackDown Tag Team Champions The Usos vs. Ricochet & Aleister Black vs. The Bar vs. Shinsuke Nakamura & Rusev (Fatal 4-Way Match)
Who Should Win: The Usos
Who Will Win: The Usos
According to the storyline, The Usos are in this match as punishment. By forfeiting their role in the gauntlet challenge, they made it easier for Kofi Kingston to challenge Daniel Bryan for the WWE Championship. And now, The Authority wants its pound of flesh.
But WWE, at the end of the day, tells a classic morality tale of good versus evil. And WrestleMania, with a few, notable exceptions, is the event where good triumphs (SummerSlam is where it fails).
Since the Usos did the right, honorable thing by helping Bryan, they'll probably eke out the victory here, albeit barely. Aleister Black and Ricochet would be good secondary options, but they're still relatively new to the main roster, and would be better off as singles stars rather than a tag team unit. They're also babyfaces, as are the Usos, which makes a title switch (and any subsequent rematch) a bit awkward.
---
WWE Women's Tag Team Champions Bayley & Sasha Banks vs. Beth Phoenix & Natalya vs. The IIconics vs. Nia Jax & Tamina (Fatal 4-Way Match)
Who Should Win: Bayley & Sasha Banks
Who Will Win: Bayley & Sasha Banks
Bayley and Sasha Banks helped kickstart the Women's Revolution as two of the "Four Horsewomen." So it seems only right that they would retain their inaugural Tag Team titles on the night when three women (which include the other two Horsewomen!) are main-eventing the show.
The IIconics are next in line, and they have been for some time. But Bayley and Banks deserve this victory in recognition of their legacy; their NXT Takeover: Brooklyn match in 2015 helped put WWE women's wrestling on the map. And without them, none of what happens on Sunday would have been possible.
---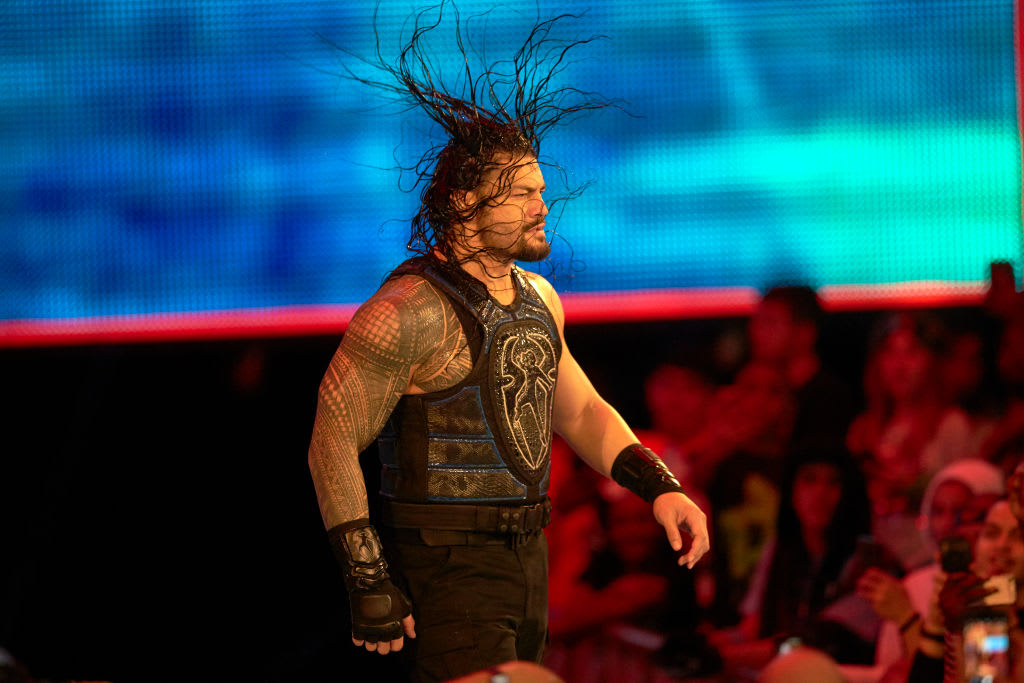 Roman Reigns vs. Drew McIntyre
Who Should Win: Roman Reigns
Who Will Win: Roman Reigns
Drew McIntyre came to the main roster with all the potential in the world. He had the look, the mic skills, and the intimidation factor. He also had the Cinderella story; he had an initial, underwhelming run with the company before leaving, after which he honed his craft, and returned as a more badass, dangerous version of himself.
But McIntyre will have to wait a little longer for his star-making moment, because he's fighting Roman Reigns, and Roman Reigns is not going to lose at WrestleMania this year. The man just finished beating leukemia into remission, and the company is positioning him as a role model to children who are battling these types of illnesses. Reigns is going to win, and he should win. Post-WrestleMania, however, is a different story; expect McIntyre to get some measure of revenge.
---
Shane McMahon vs. The Miz (Falls Count Anywhere Match)
Who Should Win: The Miz
Who Will Win: Shane McMahon
Miz recently became a good guy, and it's been wonderful to witness. He's at the point in his lengthy career where fans have connected with him, simply because of his longevity and charisma. They're ready to cheer him on, and WWE has given them the opportunity to do just that.
If it was just Shane vs. Miz, Miz would win without a doubt; Shane has made losing at WrestleMania into a fine art. But it's not just Shane. It's also Sanity, his stable of ringside goons, who will make this an unfair fight. And Miz has no Miz-tourage to even the odds, especially when the fight spills outside the ring.
---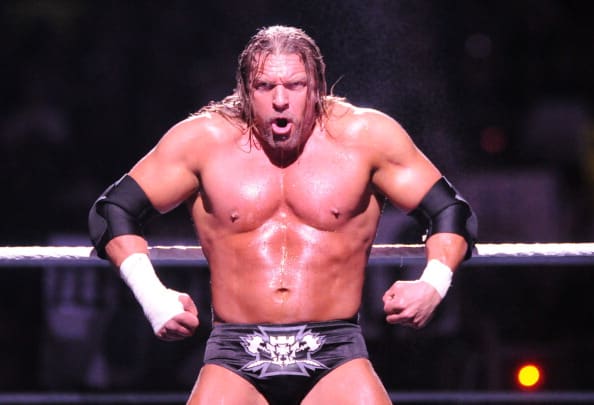 Triple H vs. Batista (No Holds Barred Match)
Who Should Win: Triple H
Who Will Win: Triple H
This match is a one-off for Batista, who is coming back to Wrestlemania to finish his career on his terms. In a 2014 interview, he said that he wants his final match to be against Triple H at WrestleMania. Consider this to be that.
That Triple H has placed his in-ring career on the line solidifies his likelihood of winning. He is a longstanding, mainstream attraction; his WrestleMania entrances are spectacles unto themselves. And like Batista, Triple H will want to retire on his own terms as well.
---
Universal Champion Brock Lesnar vs. Seth Rollins
Who Should Win: Seth Rollins
Who Will Win: Brock Lesnar
We're down to the three biggest matches on the card: the Universal Championship, the WWE Championship, and the "Winner Takes All" for the Women's Championships. Would WWE really give the fans three happy endings in a single night, and three world title switches? There's a first time for everything. But more likely, a villain will win at least one of these matches.
Of the three matches, the most forgivable disappointment would be Rollins losing to Brock Lesnar. Everyone loses to Brock Lesnar; there's no shame in doing so. WWE can always have Lesnar lose to Rollins at the next PPV. Fans will be dismayed by this outcome, then get over it a few minutes later. That's not the case for the next two matches on this list.
---
WWE Champion "The New" Daniel Bryan vs. Kofi Kingston
Who Should Win: Kofi Kingston
Who Will Win: Kofi Kingston
WrestleMania 35 is happening in front of a New York, New Jersey crowd, which is loud, opinionated, and smart to the backstage workings of the show, so it's crucial to get the outcomes of these next two right. Otherwise, things could get ugly in a hurry.
Kofi Kingston has near unconditional fan support—they've taken to calling WrestleMania "KofiMania"—and the subliminal racial aspects to this feud have only elevated the stakes. Within the context of the storyline, Kingston and the rest of the New Day stable are calling out WWE for their real-life underutilization of black Superstars, and Vince McMahon (in a shocking display of humility and self-awareness) is playing the character of a racist company owner who's trying to keep Kofi down.
Why go through all this trouble, and all this potential controversy, only to end the storyline with a loss, and with the boss reaffirming his power? If Kingston does win, it will be a feel-good moment that WWE can replay, over and over, for the next 35 years.
---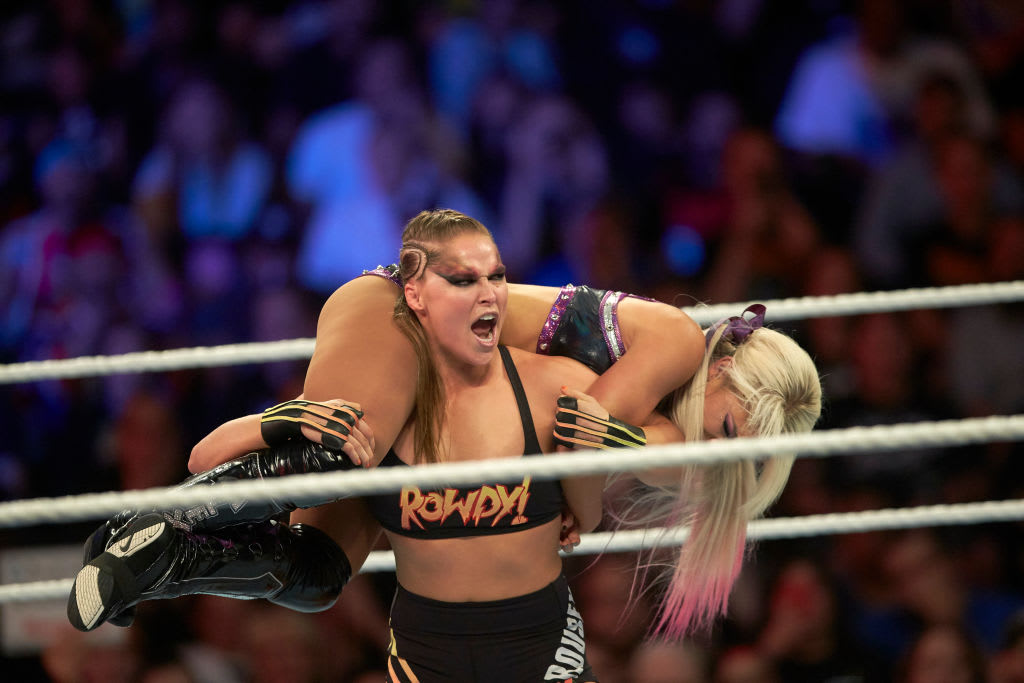 Raw Women's Champion Ronda Rousey vs. Becky Lynch vs. SmackDown Women's Champion Charlotte Flair (Triple Threat Match, Winner Takes All)
Who Should Win: Becky Lynch
Who Will Win: Becky Lynch
Becky Lynch will be the winner of the first women's main event at WrestleMania, and it's difficult to conceive of any other outcome. Ever since Lynch attacked Charlotte Flair at SummerSlam (2018) and turned on her one-time best friend, she's taken the WWE Universe by storm. She's universally loved, her merchandise is selling, and she has the sort of badass appeal that was common to the male Superstars in the Attitude Era. She's been called a female "Stone Cold" Steve Austin. That's not a bad comparison.
If either of the other two women win, they'll be viciously booed. Charlotte was shoehorned into the match by Vince McMahon at the last minute, and Ronda Rousey has spent the last two months deliberately frittering away the good will she built up for the previous 12 months. In addition to disrespecting the fans, she dismissed the WWE as "fake."
Would WWE deliberately book this historical, groundbreaking main event, only to have it end in boos, heckling, and critical takedowns? We can't imagine they would. Becky Lynch will emerge victorious, and she, along with the rest of the Four Horsewomen, will end WrestleMania 35 on a high note that the mainstream press can fawn over.