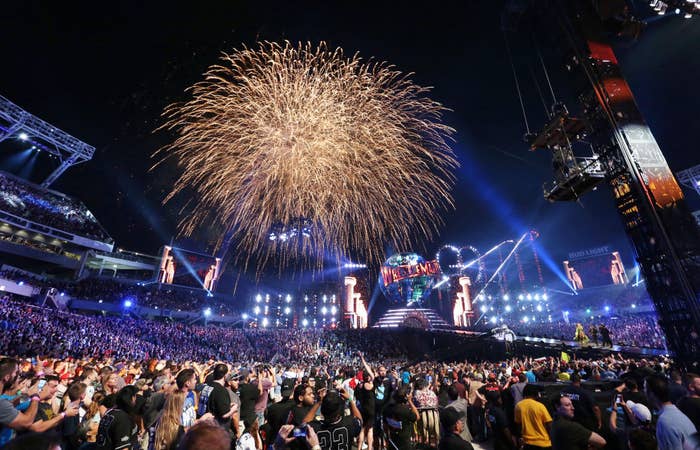 Rumors and speculation are always rampant around WrestleMania. But this year especially, the Road to WrestleMania 35 has been fraught with twists and turns. Plans seem to change on a weekly, sometimes daily basis.
Some of this is beyond WWE's control. Roman Reigns was diagnosed with leukemia, forcing him to relinquish the WWE Universal Championship. WWE couldn't have possibly predicted that Becky Lynch and Kofi Kingston would gain the fan support they did. Now both are booked in world title matches.
But other swerves seem beyond narrative logic. Asuka lost the Smackdown Women's Championship in what was reportedly a last-minute decision. And other superstars, with mere days to spare before the biggest WWE event of the year takes place Sunday at 7 p.m. ET, still don't have matches confirmed. The WWE is walking a fine line between unpredictability and recklessness.
Here are the eight craziest rumors we've heard on the Road to WrestleMania 35. Take these all with a grain of salt; Vince McMahon is infamous for changing plans at the 11th hour.
1.
A Secret John Cena Match?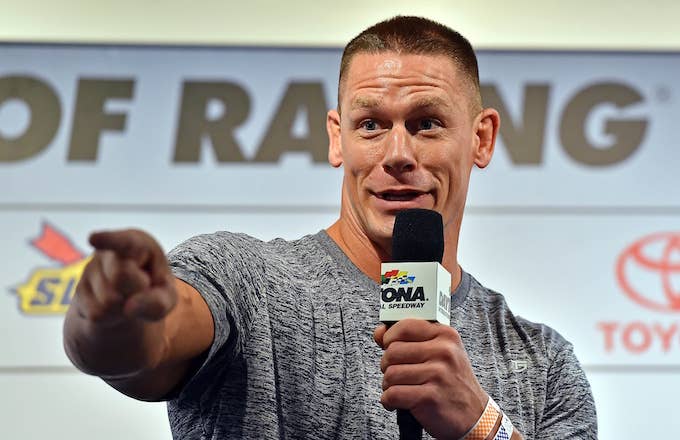 On the March 26 episode of SmackDown, Asuka lost her SmackDown Women's Championship in an unannounced match against Charlotte Flair. It was panned by many fans as rushed, unplanned, and unfair to a performer of Asuka's caliber. It also undid WWE's previously announced plans: To hold a Fatal 4-Way for a No. 1 contender and book that winner to fight Asuka at WrestleMania. Now, with Asuka beltless, all these SmackDown women (including Asuka) have been entered into the WrestleMania Women's Battle Royal.
According to Meltzer (h/t Dominic Deangelo of WrestleZone), this decision was actually made the day of the show by McMahon. His motivation was to eliminate a match that he felt most fans would not care about, and to add additional stakes to the Triple Threat women's main event, which was already being contested for the Raw Women's title. Now, it'll be contested for both women's titles in a "Winner Takes All" stipulation.
2.
Planning WrestleMania has Been a 'Nightmare'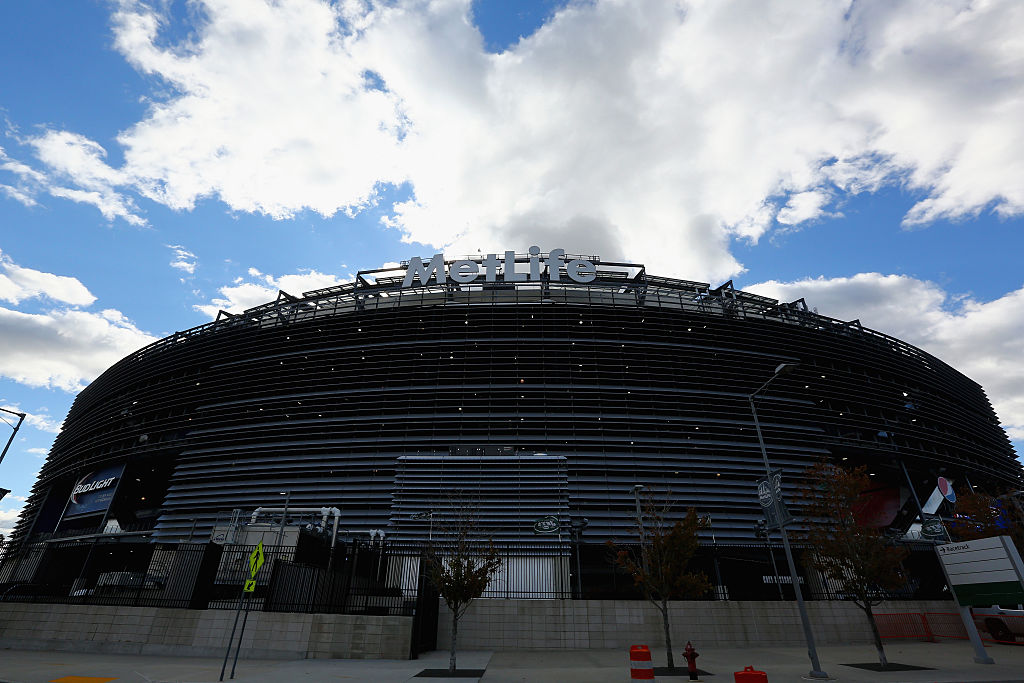 On the HBO show Last Week Tonight, host John Oliver eviscerated WWE in a 20-minute editorial, in which he criticized the company for (among several things) not providing health insurance, not looking out for the wellness of its performers, and not allowing the wrestlers to function as independent contractors, despite their status as such.
In response, the WWE released the following press statement:
"John Oliver is clearly a clever and humorous entertainer, however, the subject matter covered in his WWE segment is no laughing matter.
Prior to airing, WWE responded to his producers refuting every point in his one-sided presentation. John Oliver simply ignored the facts. The health and wellness of our performers is the single most important aspect of our business, and we have a comprehensive, longstanding Talent Wellness program.
We invite John Oliver to attend WrestleMania this Sunday to learn more about our company."
According to Fightful (h/t Randall Ortman of CagesideSeats), the response of the WWE locker room to Oliver's editorial has been mixed, with one person calling it "hacky" and another calling it a "home run." One man who seemed to react positively, however, was former WWE Superstar CM Punk, who acknowledged that he was a fan of Oliver's.
For the past month and a half, Kofi Kingston has been on an underdog tear. Despite the heel character Mr. McMahon's efforts to the contrary, Kingston will be fighting Daniel Bryan in a WWE Championship match. For many fans, the opportunity is long overdue.
The entire angle has taken on a racial dimension; the New Day winks at the audience by saying things like "people like us" and "someone like me." The company has never had a black WWE champion—and even that has become a meta-debate on social media. For example, there have been black WWE World Heavyweight Champions, but most critics are discussing the lineage of the original WWE Championship, specifically. And there's also some debate as whether The Rock, who is half-black, half-Samoan, should be considered the first black WWE Champion. The Rock, for his part, weighed in on the subject, and identifies as mixed—as both black and Samoan.
But Kofi Kingston wasn't even the original plan for WrestleMania. As late as February, both Bleacher Report and WrestleVotes were reporting that a returning-from injury Kevin Owens would be Bryan's opponent at the Show of Shows. WrestleVotes, however, hedged its bets, and stated that nothing was "set in stone." Post Wrestling, meanwhile, pinpointed the end of February as when Vince made the switch, and placed Kofi in the position to make history.
3.
Who's Unhappy? Who's Staying? Who's Leaving?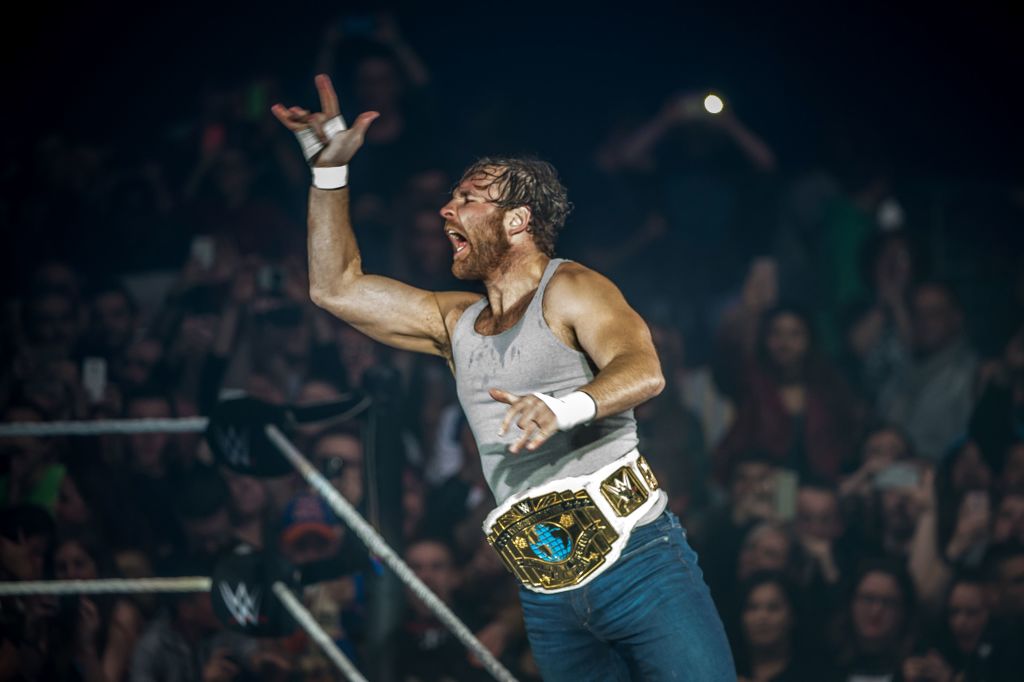 4.
Kurt Angle's Retirement Tour
5.
What's Up With The Undertaker?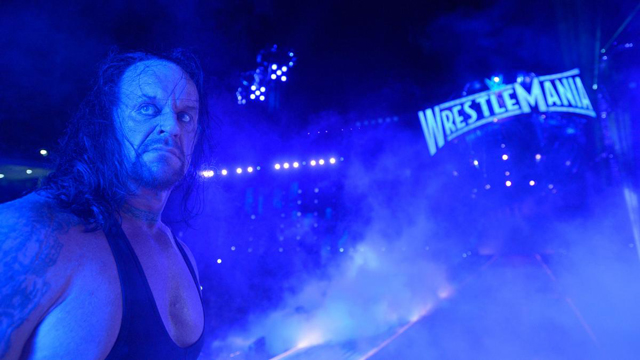 Like John Cena, The Undertaker is also not scheduled for a match at WrestleMania. And although fans will endlessly speculate—the Dead Man hasn't missed a match at WrestleMania in 19 years—everything is still unsubstantiated, and none of the major dirt sheets are reporting anything different.
The most speculation has been generated by The Undertaker himself, who posted a picture of himself, looking quite svelte, along with the following caption:
"The reports of my demise have been greatly exaggerated!! I've made some serious lifestyle changes in an attempt to offset the years of physical abuse my body has endured. One of the major changes was losing 25lbs. Goal reached!"
But whether any of this translates to an actual match at WrestleMania 35 remains to be seen.