Vince McMahon Steps Down Following Investigation Into Alleged Misconduct and $3M Payment to Ex-WWE Staffer (UPDATE)
A WWE board investigation uncovered an NDA between Vince McMahon and a former female employee who had an affair with him and was paid $3 million when she left.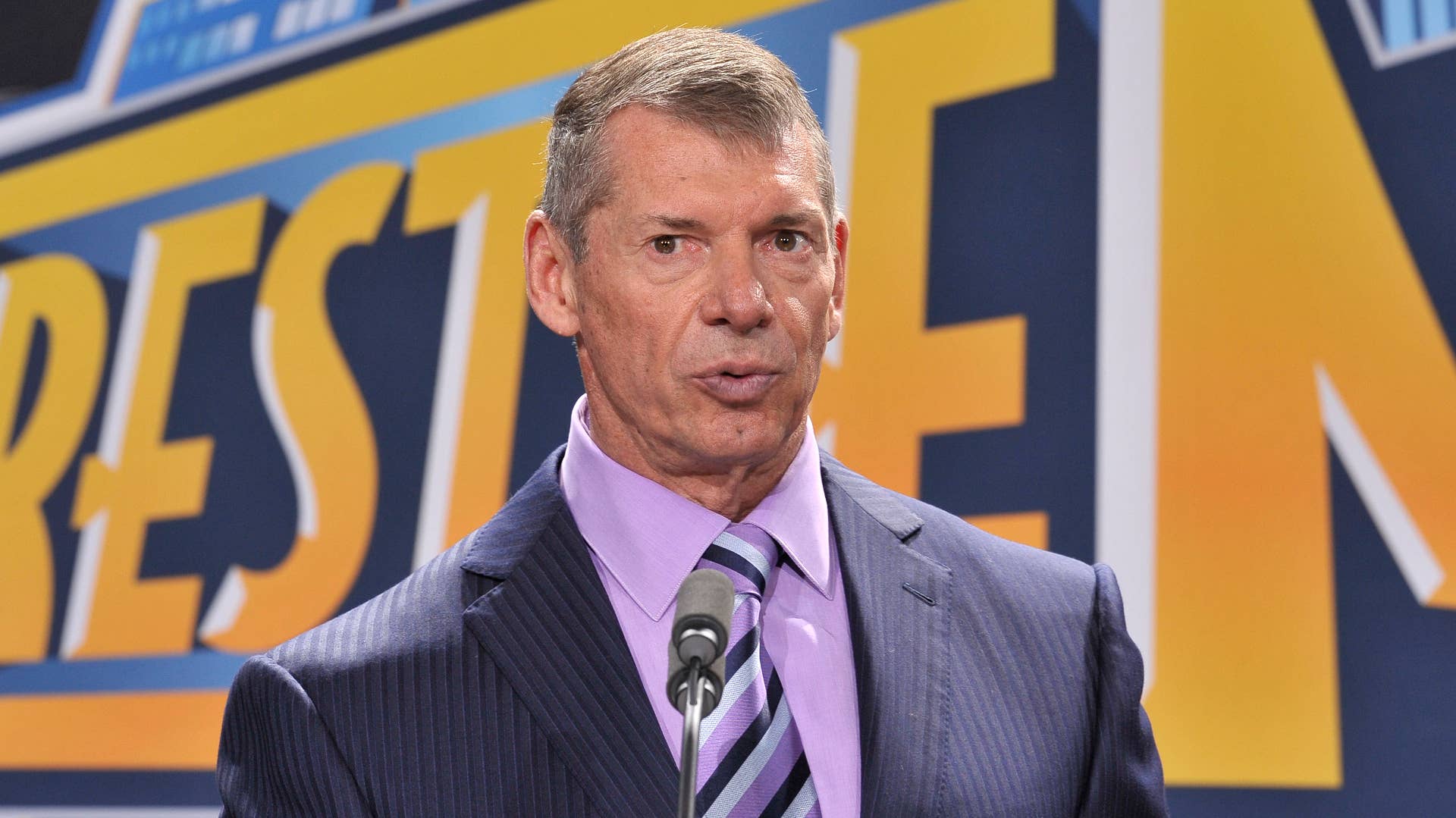 Getty
Vince McMahon attends a press conference to announce that WWE Wrestlemania 29.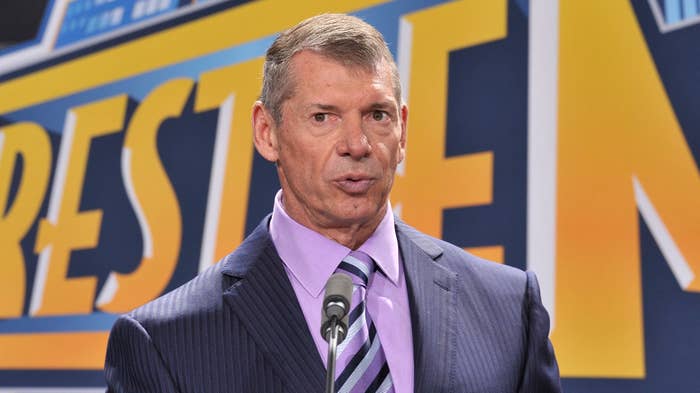 UPDATED 6/27, 4:48 p.m. ET: A New York Magazine investigative piece spoke with Rita Chatterton, who recalled in detail how McMahon raped her in the summer of 1986. She came forward in 1992 and is now speaking again given his recent allegations.
"He's not gonna pay for what he did to me," she says.  "Now this girl's come forward," Chatterton says of the paralegal, "and I'm sure others will come forward. Because we're not the only two. There's not a doubt in my mind about that."
"As far as wrestling goes, I guess I'm the first in a lot of things," she says. "As far as I know, I'm the first to come out with the whole issue of what a scumbag he is."
You can read the whole story here.
UPDATED 6/17, 10:35 a.m. ET: Vince McMahon has agreed to step down as chairman and CEO of WWE as the board continues its investigation into misconduct allegations against him, perNew York Times.
"I have pledged my complete cooperation to the investigation by the special committee, and I will do everything possible to support the investigation," McMahon said in a statement. "I have also pledged to accept the findings and outcome of the investigation, whatever they are." 
His daughter Stephanie announced she will assume his role within the company in the meantime.
 "I love this company and am committed to working with the Independent Directors to strengthen our culture and our Company; it is extremely important to me that we have a safe and collaborative workplace," Stephanie said in a statement.
"I have committed to doing everything in my power to help the Special Committee complete its work, including marshaling the cooperation of the entire company to assist in the completion of the investigation and to implement its findings," she concluded.
Her return comes one month after she revealed she would be taking a leave of absence to "focus on my family."
During this investigation, Vince will retain his role as part of WWE's creative content and can appear in wrestling matches as himself.  
See the original story below. 
An investigation conducted by the WWE board has uncovered a number of nondisclosure agreements with former female employees, including one in which chairman and CEO Vince McMahon allegedly had an affair with, and secretly agreed in January to a $3 million payout upon her departure from the company, Wall Street Journalreports. 
As part of her agreement, the woman cannot talk about her relationship with McMahon or disparage him. The former employee was allegedly hired in 2019 as a paralegal. A WWE spokesperson maintains their relationship was consensual. McMahon's attorney Jerry McDevitt tells WSJ that the woman has not come forward with claims of harassment and the "WWE did not pay any monies" to her.  
An email sent to the board on March 30 claims her salary started at $100,000, but was doubled when they started getting intimate. The email also alleges McMahon "gave her like a toy" to John Laurinaitis, head of talent relations at WWE. "My friend was so scared so she quit after Vince McMahon and lawyer Jerry paid her millions of dollars to shut up," the email reads. McDevitt is allegedly responsible for working out the financial agreement with the woman.  
The board's initial findings reveal the women who signed these agreements were paid by McMahon out of his own pocket. WSJ reports known misconduct allegations were made against McMahon and Laurinaitis. An exact number of NDAs could not be provided as the board's outside counsel is still in the process of gathering information, but reports suggest payments come out to millions of dollars. 
The investigation is meant to assess the WWE's compliance and human resources programs and company culture. A WWE spokesperson said the company is fully cooperating with the probe and taking any allegations seriously and handling them appropriately.