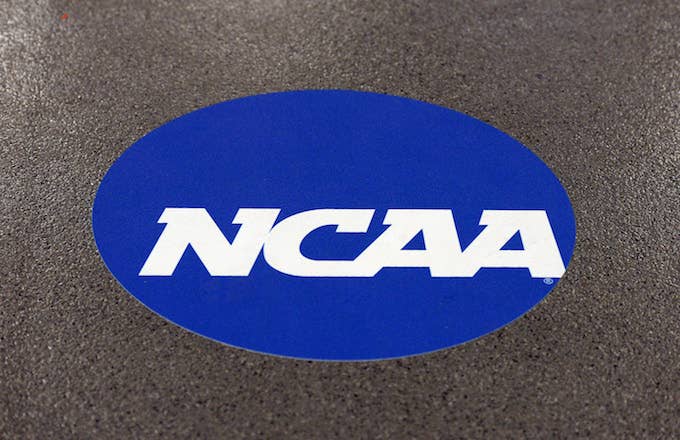 The NCAA announced Tuesday that its top governing board voted unanimously to begin the process of giving student-athletes "the opportunity to benefit from the use of their name, image and likeness in a manner consistent with the collegiate model." 
The NCAA's Board of Governors has instructed its three separate divisions to devise a plan that will update its rules and policies, which are expected to be implemented by January 2021. 
"We must embrace change to provide the best possible experience for college athletes," Michael V. Drake, board chair and Ohio State University president, said in a statement. "Additional flexibility in this area can and must continue to support college sports as a part of higher education. This modernization for the future is a natural extension of the numerous steps NCAA members have taken in recent years to improve support for student-athletes, including full cost of attendance and guaranteed scholarships." 
LeBron James weighed in on Tuesday as well, tweeting that it's "a beautiful day for all college athletes going forward from this day on!"
Uninterrupted CEO Maverick Carter had more to add, stating, "We built UNINTERRUPTED to empower people and are so proud to have been a part of this movement to get collegiate athletes what they deserve. Today's decision by the NCAA is a big step forward, but there's a lot more that needs to be done. We're looking forward to continuing that work alongside anyone who believes, as we do, that the athletes deserve to benefit from their talent and hard work."
In May, the NCAA appointed a working group comprised of members from their three divisions to determine if their stance on preventing athletes from benefiting off their likeness needed to be changed.
The push for change may have been further necessitated when the California State Assembly approved the Fair Pay to Play Act, which would allow college athletes in the state to be paid for use of their likeness, last month. The bill still forbids them from getting paid directly by their school, but they could now profit off potential endorsement deals. That law would go into effect in January 2023.
Now can we get a new NCAA Football from EA already? The answer is...maybe! EA Sports said it's open to bringing back its NCAA Football game. "Our position is we would love to build a game. If there's a world where the folks who govern these things are able to solve for how to pay players for the use of their name and likeness and stats and data, we would jump at the opportunity to build a game in a heartbeat," Electronic Arts CEO Andrew Wilson told the Wall Street Journal's Jason Gay last week.
The NCAA Football video game ceased production in 2013.