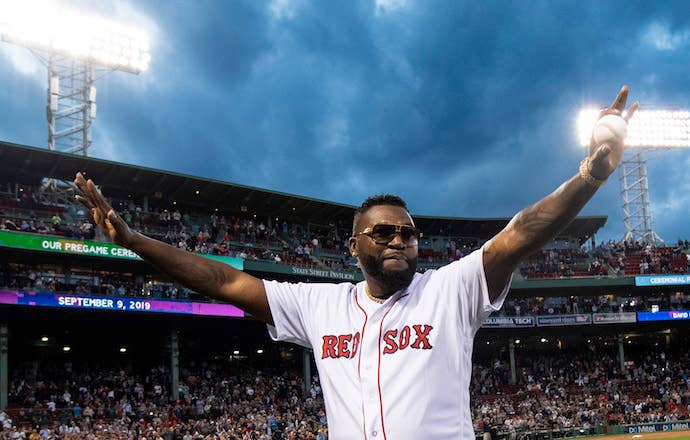 From the moment that David Ortiz was shot in the Dominican Republic in early June, his extended family, the Boston Red Sox, have been by his side to provide Big Papi and those close to him with "all available resources" that they may need.
After Ortiz had undergone surgery to have his gallbladder and parts of his intestines removed, the Red Sox sent a medical flight to the Dominican Republic to have him transferred to Boston's Massachusetts General Hospital for further treatment. Big Papi was released in late July following a third surgery.  
It has been a long road to recovery, but on Monday, Ortiz made a surprise return to Fenway Park to see his extended family in person, throw out the ceremonial first pitch to his former Red Sox teammate Jason Varitek, and deliver a message to his fans. 
"I want to thank God for giving me a second opportunity in my life to be here with all of you," Ortiz said to the crowd, per ESPN. "I want to thank the Red Sox, my real family. They always have been there for me, supporting me. ... They were the first ones there supporting me."
"I want to thank you for all for your prayers, all of them came home," Ortiz continued. 
The Red Sox introduced Ortiz as a symbol of "resilience, strength, triumph and love," and those words couldn't be more true of someone who was able to experience a special day like today after fighting for his life with his family, country, and "fuckin' city" all behind him.