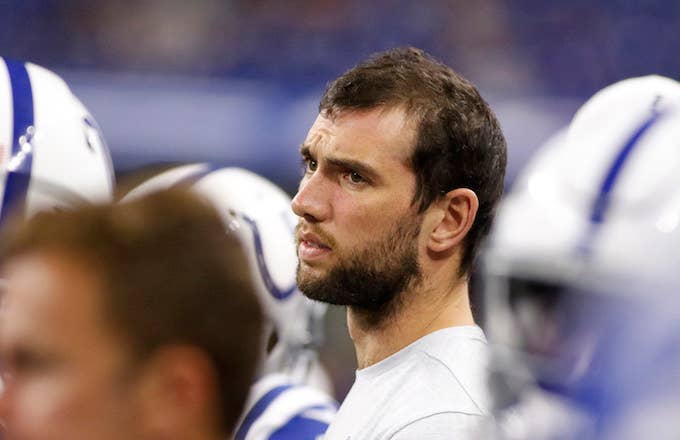 The news of Andrew Luck's retirement last weekend took everyone by surprise, except for practically everyone within the Indianapolis Colts organization. 
"What's shocking to me is that the information didn't come out sooner," ESPN's Adam Schefter revealed on The Dan Le Batard Show earlier this week. "Honestly, I feel bad that it took as long as it did to get the information out. And there were people in the Colts' organization that knew during the week. There were players that were told Thursday. There were players that were told Friday. There were players who knew. The owner knew. The GM knew. The head coach knew. Teammates knew." 
Schefter claims that the Colts could've announced Luck's retirement a day or two before the news became public knowledge, but the team pushed it back, and sadly, their now former star quarterback had to suffer the repercussions with his final memory of walking off the Lucas Oil Stadium field will now involve him getting showered with boos by his own fans. 
So, how did word of Luck's retirement get out? All signs point to someone within the organization leaking the news, and that's what "bothers" Colts general manager Chris Ballard about how everything unfolded. Here's what he told The Athletic's Zak Keefer:
The search for the person responsible for the leak continues.