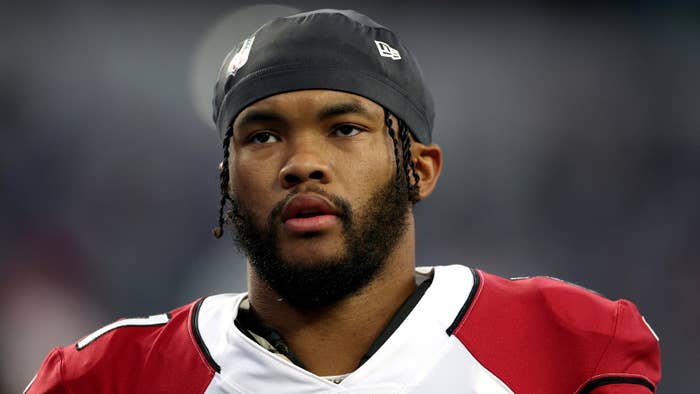 Arizona Cardinals quarterback Kyler Murray has broken his silence since scrubbing any acknowledgement of the team from his Instagram. 
"I play this game for the love of it, my teammates, everyone who has helped me get to this position that believed in me & to win championships," Murray wrote. "All of this nonsense is not what I'm about, never has been, never will be. Anyone who has ever stepped between those lines with me knows how hard I go.

"Love me or hate me but I'm going to continue to grow and get better," he concluded. 
Murray's statement comes one day after an ESPN report said some people were calling him "self-centered, immature and [a] finger pointer." The report went on to allege that the two-time Pro Bowler has grown "frustrated" with the organization, and believes he's being "framed as the scapegoat" for the Cardinals' 34-11 loss to the Los Angeles Rams after throwing two interceptions and posting a QBR of 7.9. 
That same day, NFL Network's Mike Garafolo reported that Cardinals backup quarterback Colt McCoy implored a banged-up Murray to get back on the field in the final of the Rams' blowout Wild Card Game win, but he refused.  
Murray is one year away from being eligible for a long-term contract extension. Even though he has statistically shown that he's deserving of a deal befitting of a franchise quarterback, the Cardinals may be apprehensive about extending such an offer.