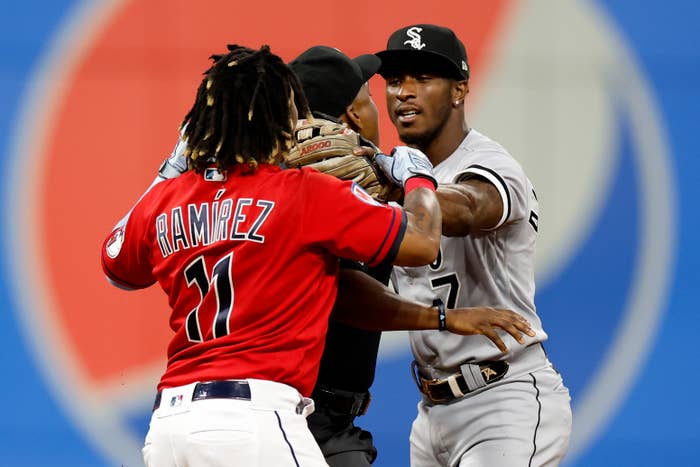 Following an explosive weekend full of Twitch streamer-induced riots, surprising boxing wins, and waterfront scuffles, Cleveland Guardians' Jose Ramírez and Chicago White Sox's Tim Anderson added to the scoreboard with a fight of their own.
It all started in the game's sixth inning when Ramírez slid into second base between Anderson's legs. While he was declared safe, something unknown triggered a brawl between the two. What started as shoving turned into a boxing match that rivaled Jake Paul's recent victory against Nate Diaz, with Ramírez landing a successful punch.
Anderson has since taken to Twitter to express his disappointment with the reception of the brawl. In a series of cryptic tweets, he alludes to something "bigger." Anderson also hints that he has "been going through this shit for a min."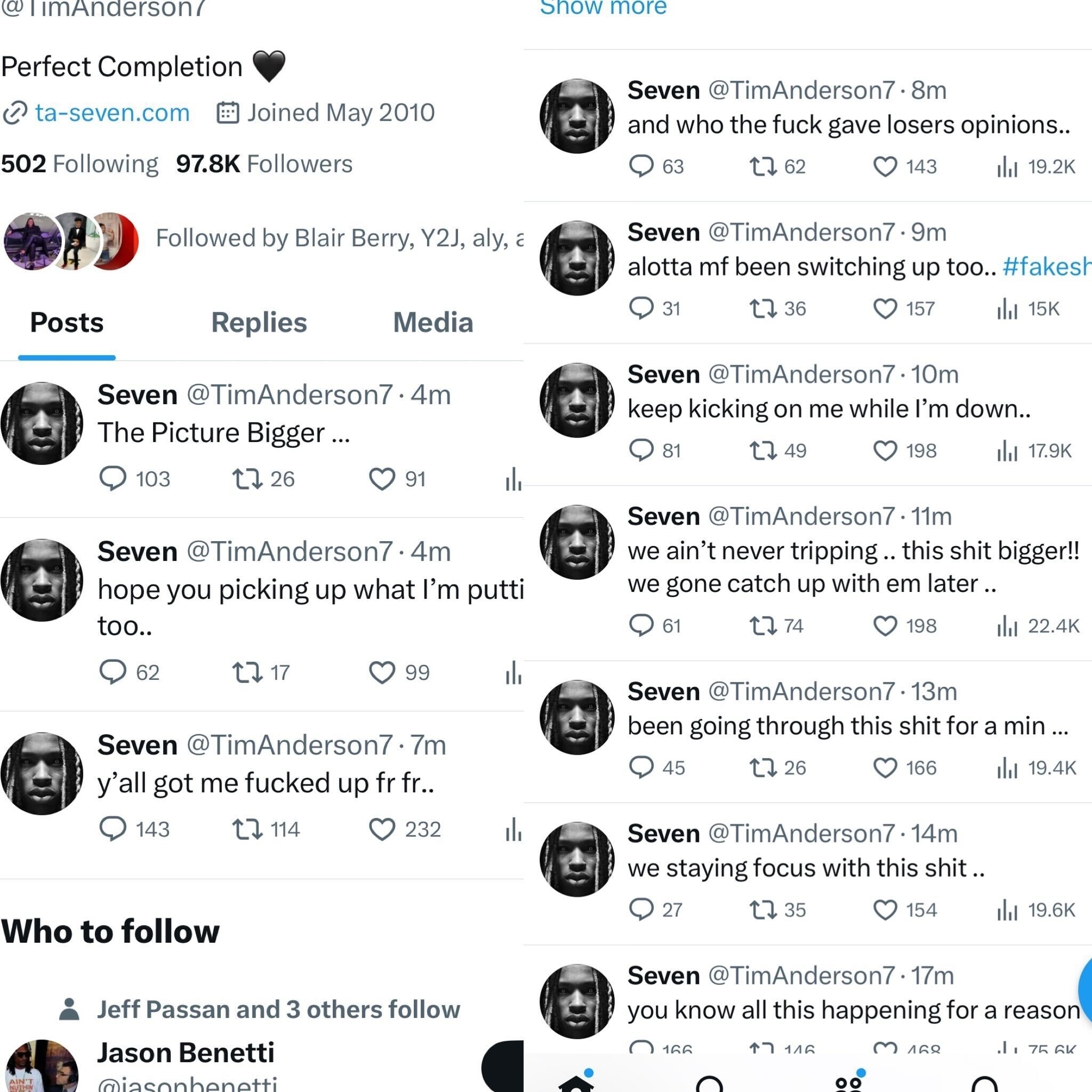 The courtroom of the internet was not amused by Anderson's tweet storm, offering some commentary of their own. "Tweet thru it brother, it will start making sense after the concussion symptoms decrease!!" one user said. "Don't square up if you can't fight. Especially on National TV," someone else advised.
But no one seems to have more fun poking fun at Anderson than Guardians announcer Tom Hamilton, whose spirited "Down goes Anderson!" after he went down went viral on social media.
According to Ramírez, he previously told Anderson that he was tagging players aggressively, having hit the Guardians' Brayan Rocchio hard during Friday's game.
"As soon as the play happened, he tapped me again really hard, more than needed," Ramírez said of the brawl. "And then his reaction was like 'I want to fight' and if he wanted to fight I had to defend myself. I felt I was able to land one."
The chaos did not stop there. Shortly after the fight, Guardians manager Terry Francona and White Sox manager Pedro Grifol also got into it, allegedly including bench coach DeMarlo Hale. Several other small scuffles ensued.
In what AP has called a "bench-clearing melee," it appears that the players will likely be facing multi-game suspensions.