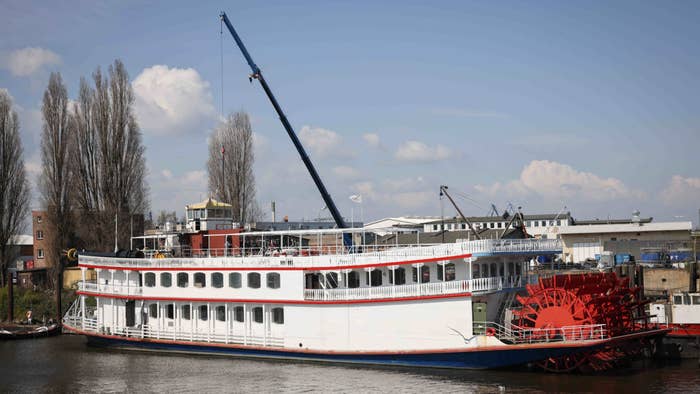 UPDATED 8/12, 5:28 p.m. ET: Three more people have been arrested on assault charges regarding the violent riverboat brawl at an Alabama waterfront, according to the Montgomery Police Department.
In addition to Richard Roberts, who turned himself in and was charged with two counts of third-degree assault, three others — Mary Todd, 21, Allen Todd, 23, Zachary Shipman, 25 — turned themselves in and were also charged with one misdemeanor count of third-degree assault.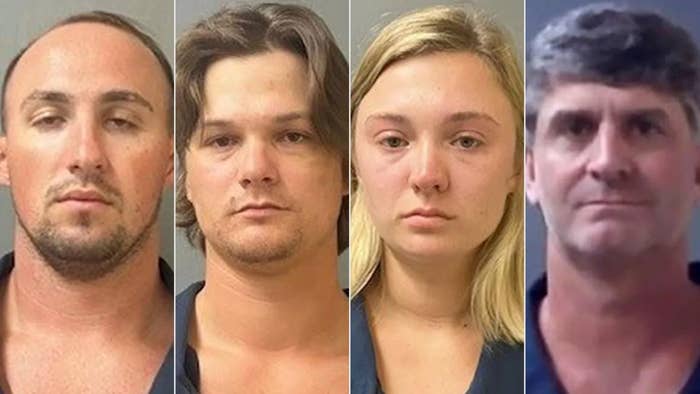 Earlier this week, Montgomery Police Chief Darryl J. Albert said more charges are "likely" coming as investigations into the riverboat brawl continue.
See original story below.
The Montgomery Police Department has issued four active arrest warrants following the chaos that ensued at a waterfront on Saturday.
According to Alabama Local News, a brawl broke out between people at the waterfront, which the mayor has described as "an unfortunate incident which never should have occurred." Videos of the incident hint that the brawl broke out over a dispute regarding a parking space at the dock.
One clip, shared by a man named Josh Moon, showed the fight going down after a Black man in uniform spoke to a white man. Things got heated, and a shirtless white man appeared to strike the Black man in the head.
The confrontation got even bigger once more people got involved in an attempt to break up the scuffle. Other footage showed several people in handcuffs, while the Montgomery Police Department released a statement Saturday claiming that "several subjects had been detained and any charges are pending."
There's no word on what incited the brawl. However, Mayor Steven L. Reed issued a statement via social media stating justice will be served as warrants have been signed.
"Last night, the Montgomery Police Department acted swiftly to detain several reckless individuals for attacking a man who was doing his job," Mayor Reed wrote. "Warrants have been signed and justice will be served. This was an unfortunate incident which never should have occurred."
He continued, "As our police department investigates these intolerable actions, we should not become desensitized to violence of any kind in our community. Those who choose violent actions will be held accountable by our criminal Justice system."