NBA Fans React to Nets Getting $50K Fine for Letting Kyrie Irving in Team Locker Room During Home Game
NBA Fans are reacting to the league fining the Brooklyn Nets $50K for letting Kyrie Irving into the locker room despite him being allowed to watch the game.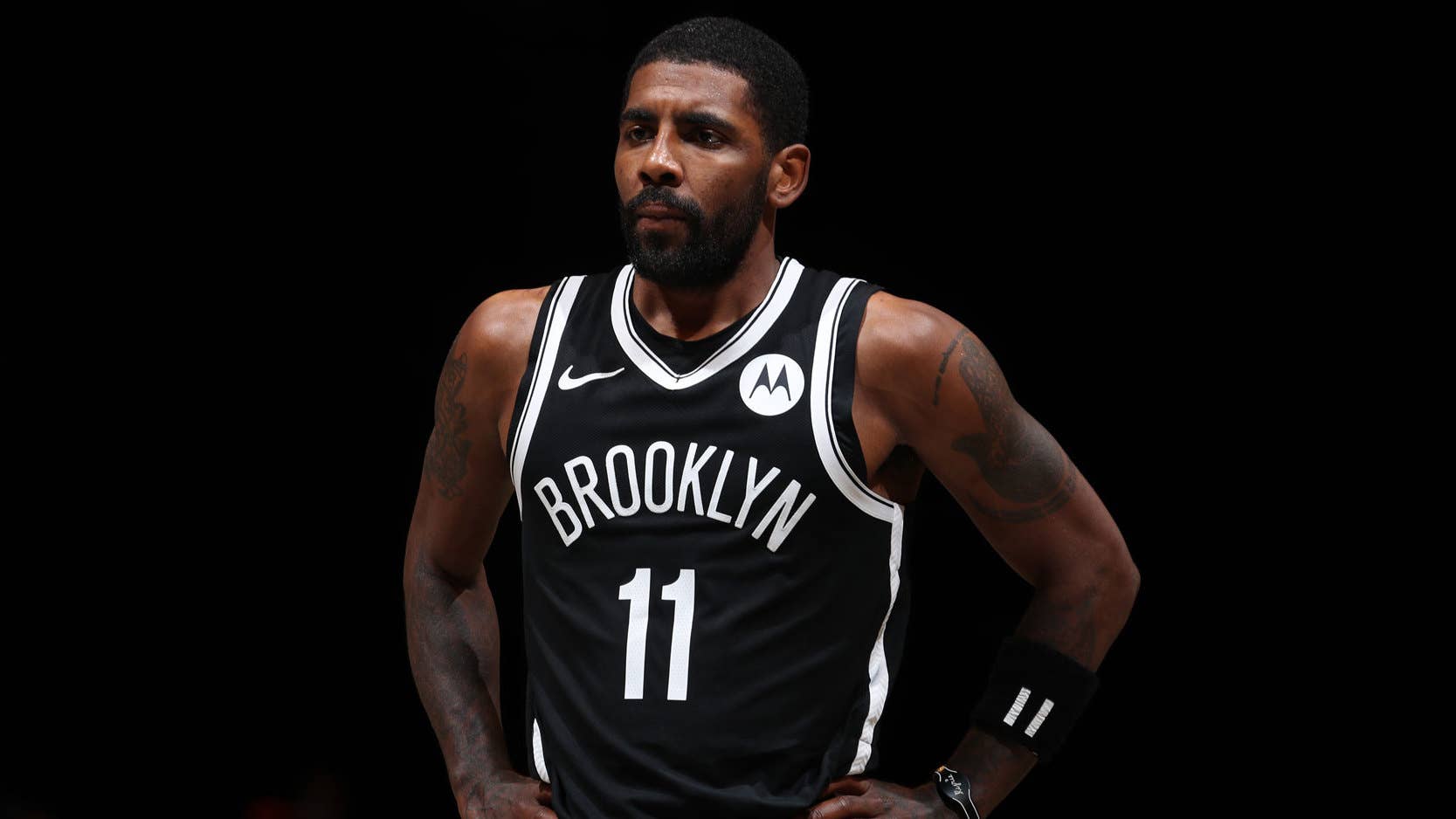 Getty
Image via Getty/Nathaniel S. Butler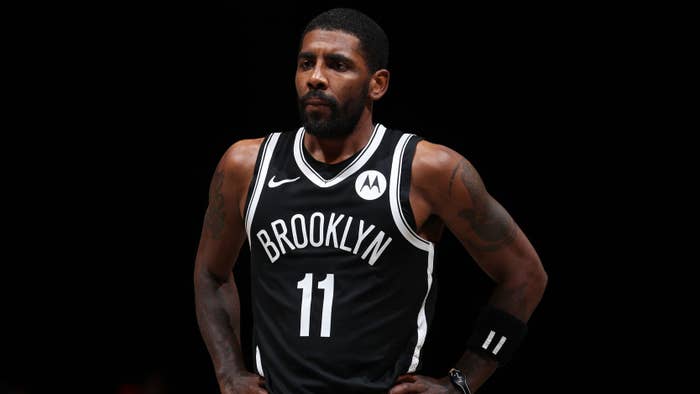 The Brooklyn Nets were fined $50K after letting Kyrie Irving into the locker room during their last home game against the New York Knicks this past Sunday, and NBA fans are not happy about it.
The league released a statement on Monday saying that the Nets were being penalized for "violating local New York City law and league health and safety protocols" by letting Kyrie interact with other Nets players in the locker room, despite the fact that Irving was allowed to attend the home game as a spectator in the Barclays Center.
Due to the private sector mandate still being in place in New York City, Kyrie is allowed to be in attendance at homes games now but still can't play since he's unvaccinated, a rule that feels a bit counterintuitive to some. NBA fans also sounded off when news broke that Irving would be in the building in the first place.
Irving has yet to play basketball in the Barclays Center all season because of the league's COVID-19 health and safety protocols. The Nets guard only started playing in away games in January when the league loosened its COVID restrictions for unvaccinated players. With the playoffs quickly approaching, it will be interesting to see if Adam Silver and NYC mayor Eric Adams will make any changes to the current rules to allow for Irving to play at home.
Check out what fans had to say about the league's decision down below.