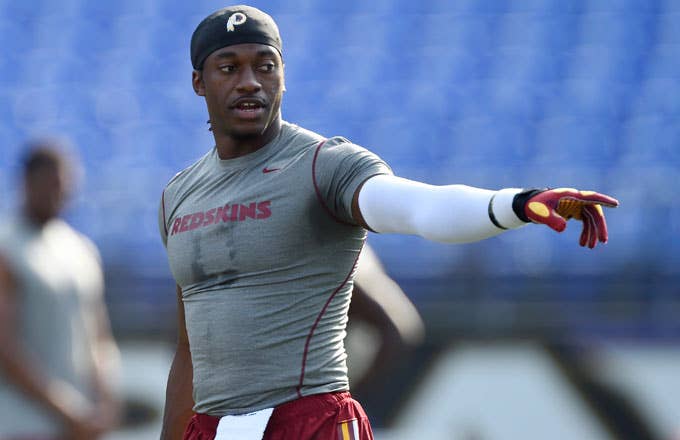 We've seen a lot of news aboutRG3 lately, none of which has been good. The Redskins cutoff his media access, he got concussed during a preseason game his linemen failed to show up for, he blamed an intern for "liking" an Instagram post that was negative of his team, and now he's on the bench behind Kirk Cousins and Colt McCoy.
Today that trend continues as we learned the former No. 2 overall pick has been lining up in the defensive backfield at practice this week as a scout team safety. We're not sure if that makes him the most expensive player in the history of scout teams, but it should be noted that if he got hurt the organization would've been on the hook for his 2016 salary, which totals $16.2 million.
It's been quite the tumble for the 2011 Heisman winner. Remember that this is the same guy who was named Offensive Rookie of the Year less than three years ago.
[via NFL.com]
Send all complaints, compliments, and tips to sportstips@complex.com