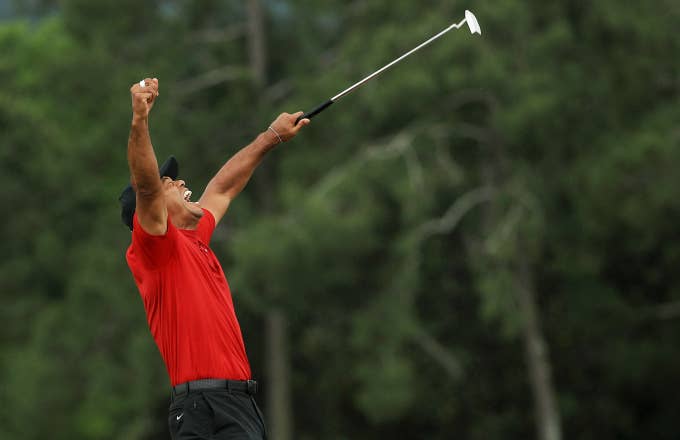 The sports world is celebrating the clutch performance Tiger Woods put together at the Augusta National golf course on Sunday,  that helped lift Woods back to the top of his sport.
Woods' victory was his biggest since 2008, when he won his last major tournament. Since then, a lot has changed. Twitter was only two years old, Marvel had just begun the MCU with the first Iron Man movie, and Barack Obama was preparing for his first year in office. Woods was a beloved cultural icon prior to his decade-long drought, and based social media's euphoric reaction to his win, people still have major love for Tiger.
While some fans are bursting with pure joy, one person has an extra reason to congratulate Tiger. As Tiger's tee-time for the final round of the tournament approached, it was revealed that one bettor put down $85,000 on Woods to win. At the time the bet was placed on Thursday, Woods was the eighth likeliest player to win the tournament. As the tournament neared its end and Woods found himself atop the leaderboard, the odds had jumped from 14/1 to 3/1.
After Woods' victory, the unidentified better made away with $1.2 million in winnings. But based on the social media reactions below, he wasn't the only one jumping for joy in the wake of Tiger's historic win.