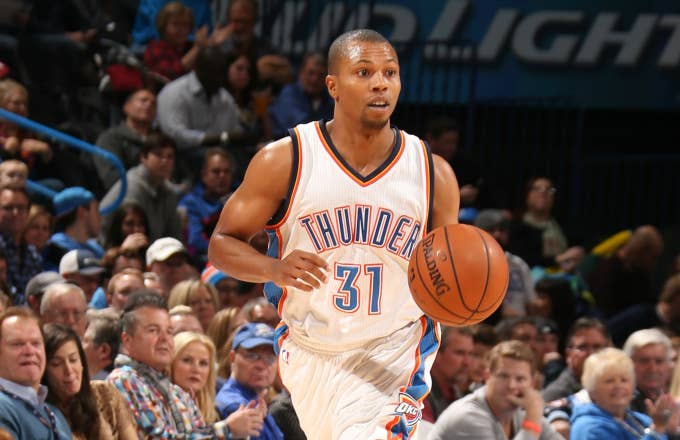 Sebastian Telfair's estranged wife, Samantha Telfair, alleges that the former NBA player's sister threatened to kill her and her kids for testifying against her brother. 
On Wednesday, sources close to the situation disclosed to TMZ that Samantha Telfair contacted the Los Angeles Police Department after her husband's sister Octavia called her more than 50 times issuing a variety of threats. Octavia reportedly claimed she would "slice [her] face and kill [her] children."
In June of 2017, the ex-NBA star was arrested in Brooklyn after police found multiple weapons, a bulletproof vest, and marijuana in his car. According to Samantha, Octavia was angry that she admitted under oath that she had seen Sebastian Telfair with the gas-operated submachine gun he was carrying at the time of his arrest as well as several other weapons. 
Telfair tried to fight the charges against him, but earlier this month he was found guilty of felony criminal possession of a weapon. Telfair is now looking at up to 15 years in jail, which Octavia seems to feel was due to his wife's testimony.
In addition to contacting the LAPD, Samantha Telfair has filed a harassment charge with New York city authorities where Octavia is said to reside. Both departments are investigating her complaints.