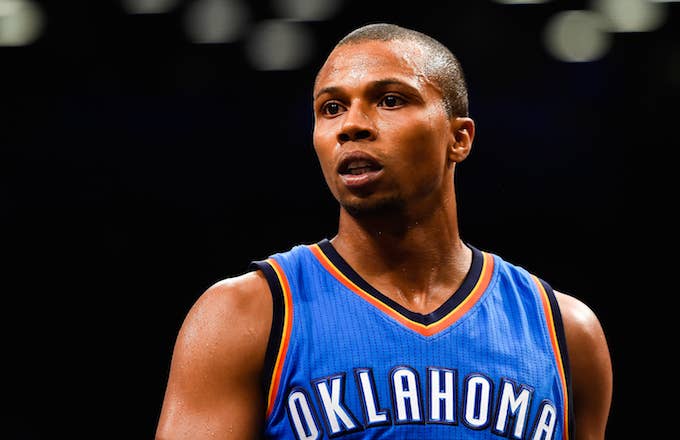 An emergency restraining order has been placed on former NBA point guard Sebastian Telfair by his estranged wife Samantha that states he must stay at least 100 yards away from her and their children, according to TMZ. 
The temporary restraining order was placed on Telfair following an alleged rampage at the estranged wife's Irvine, California home on Jan. 12. According to court documents, Telfair became irate when he rang the doorbell and found out she was not home. He then went off into a spree of cursing, kicking the front door, and smashing windows of the home despite pleas from his two children to stop. Then, he smashed Samantha's front windshield once she finally pulled up to the house.
Samantha has said that Telfair's mental health has her worried, saying that he is suicidal and "become increasingly hostile, unstable and violent." 
Telfair was also arrested in June 2017 on gun-possession and possession of a controlled substance charges when he was stopped by police after his pickup truck was seen moving without its headlights turned on.
The 10-year NBA veteran concluded his career in 2014. His time in the league included years with the Portland Trail Blazers, Boston Celtics, Minnesota Timberwolves, Los Angeles Clippers, Cleveland Cavaliers, Phoenix Suns, Toronto Raptors, and Oklahoma City Thunder. Perhaps most notably, the Brooklyn native is known as being one of the best high school basketball players of all time although his pro career never quite lived up to the hype after he was drafted straight out of high school.
A hearing regarding Telfair's latest incident is scheduled to take place next month.