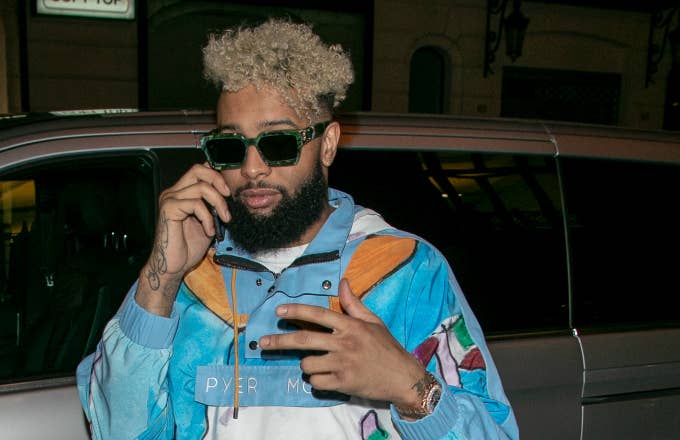 With the Giants struggling to put together a consistent offense, many were shocked when the team traded away one of the few good things they had in wide receiver Odell Beckham, Jr. New York's front office hasn't given a concrete reason for moving the superstar. That's changed with general manager David Gettleman's recent interview with NJ.com.
In the talk, Gettleman alluded the disconnect between Beckham and the team's direction as the catalyst for his departure.
"I think some people are still missing it," Gettleman said. "Football is the ultimate team game. If all 11 guys aren't doing the right thing, you're not going to be successful.... There's more to it [than] just collecting talent. There is a cultural thing to it that's critical. I have not been on a team that's gone to a Super Bowl that's had a culture problem."
Although Gettleman doesn't expand on the "culture problem" Beckham presented, Beckham had come under fire on several occasions for voicing his opinions on the team to the media, which included criticizing Eli Manning.
"Uh, I don't know," Beckham responded. "We know Eli's not running [the ball]," Beckham told ESPN Like I said, I feel like he's not going to get out the pocket. We know Eli's not running it. But is it a matter of time issue? Can he still throw it, yeah, but it's been pretty safe and it's been, you know...cool catching shallow [routes] and trying to take it to the house. But...I want to go over the top of somebody."
While Beckham apologized for his comments, he'll now have to gel with Cleveland's promising quarterback, Baker Mayfield. Meanwhile, with Russell Wilson signing an extension with the Seahawks, New York does not have an immediate successor for Manning. The future doesn't look that great for Big Blue, but at least the "culture problem" has been fixed.