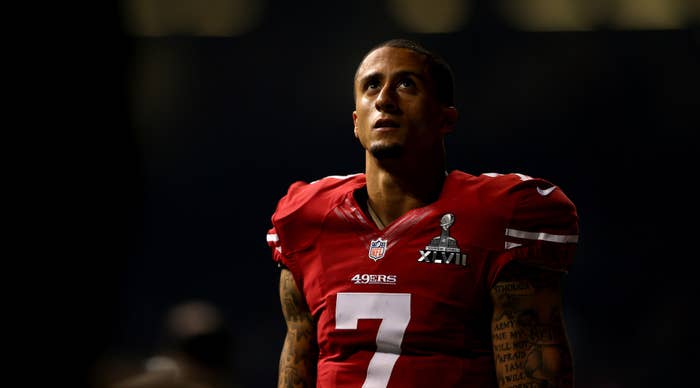 On Tuesday, Madden 21 revealed that fans will be able to use Kaepernick as the quarterback of any NFL team when using "Franchise Mode." EA Sports decided to add Kaepernick to show its support for the former QB, calling Kap a "starting-caliber" quarterback in an accompanying statement. 
"Colin Kaepernick is one of the top free agents in football and a starting-caliber quarterback," the statement reads. "The team at EA SPORTS, along with millions of Madden NFL fans, want to see him back in our game."
The company said it wants the game to be a "place that reflects Colin's position and talent, rates him as a starting QB, and empowers out fans to express their hopes for the future of football," the statement continues. 
Kap's inclusion in the game will come with some custom flourishes that embody who he is.
EA's move comes after those close to the quarterback claim that the NFL has once-again given him the cold shoulder.
In the wake of the country's recent reckoning with racial inequality,  NFL commissioner Roger Goodell issued an apology to Kap and stated that he deserved another chance in the NFL. As of now, it doesn't look like his return is on the horizon.
"Per a source with knowledge of the situation, there was some 'fake' interest expressed immediately after Floyd's death, seemingly out of guilt. There has been zero interest expressed as to Kaepernick 'in months,'" Pro Football Talk's Mike Florio wrote recently. 
Despite Kap not having an NFL job, the league is taking a page out of his book. It recently revealed that it will paint "End racism" and "It takes all of us" in the end zones of every stadium as well as letting players put the phrases "Stop hate," "It takes all of us," "End racism," or "Black Lives Matter" on their helmets and/or team hats.