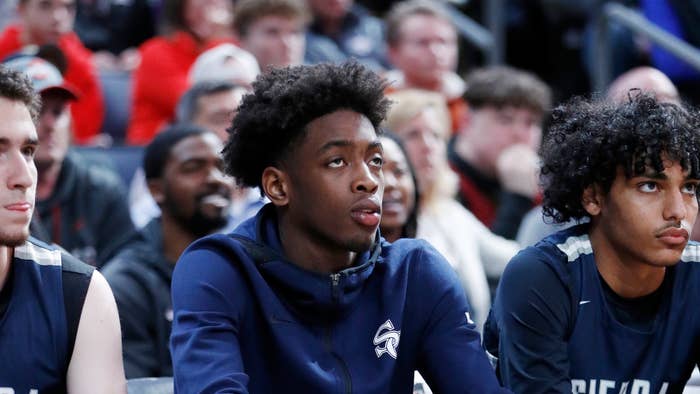 If there's anything Dwyane Wade has proven during his retirement, it's that he takes his role as a father very seriously. That was on full display recently, when he threw a not-so-subtle jab at the Sierra Canyon High School basketball coach. 
Sierra Canyon has a star-studded roster that features Ziaire Williams, Bronny James, Brandon Boston, and D-Wade's son, Zaire Wade. Williams sent helped Sierra Canyon cap off a 10-point comeback on Tuesday, sending them to the state championship by hitting a buzzer-beating jumper.
When asked if he would be attending the game during TNT's Inside the NBA on Tuesday, Wade made it clear that he won't be at the game to keep things from getting heated between himself and the team's head coach, Andre Chevalier.
"No," Wade said when asked if he was going to the game. "My son ain't playing and I don't want to do nothing to the coach. So I won't be there. ... I'll be rooting for the kids."
Wade's response caught his co-host, Candace Parker, by surprise. "I think you just did do something. ... Yikes! On national television!"  Parker said. Shaq seemed to back Wade's comment by blurting out "Message!"
The younger Wade transferred to Sierra Canyon last year, to finish out his high school career at the powerhouse school alongside LeBron James' son, Bronny. Yet, he was sidelined early in the season due to injury. Once he got healthy, it has been a struggle to work Wade into the stacked line-up. Wade has recorded several DNPs, including the team's recent comeback victory.