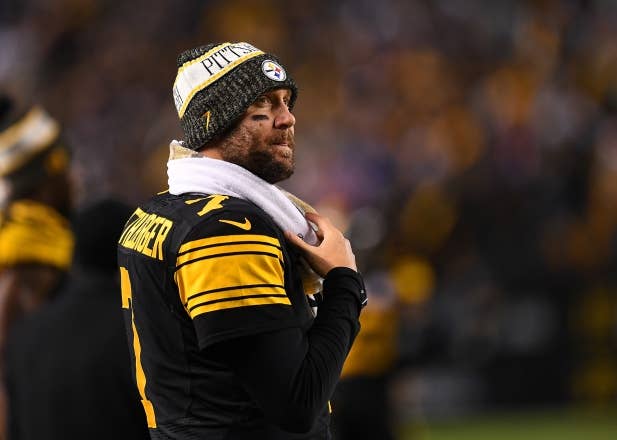 After Steelers' wide receiver Antonio Brown did not play in a key game against the Cincinnati Bengals on Sunday, it was revealed that his absence came after a week of behind-the-scenes turmoil that culminated with a report that brown threw a ball at Ben Roethlisberger.
However, during a recent radio interview, Roethlisberger insists that Brown did not act out of character. 
"If there was a blowout, I certainly didn't see it," the Super Bowl-winning quarterback said during his weekly interview on 93.7 The Fan in Pittsburgh.
Big Ben explained that that everything was blown out of proportion by the media and that the rumors that he and Brown had some tension were "baffling." Yet, he did go on to explain that Brown's acts of passion may not sit as well with their other teammates.
"I'm blessed to play with him," Ben said. "I consider him one of my closer friends ... Each guy has to answer that question (about welcoming him back to the locker room). I know guys are frustrated, some of the guys I talked to, that they tried to reach out to him and didn't hear back."
Roethlisberger closed the segment by saying that the decision for Brown to sit out of the Bengals game was made by head coach Mike Tomlin "right before the game."