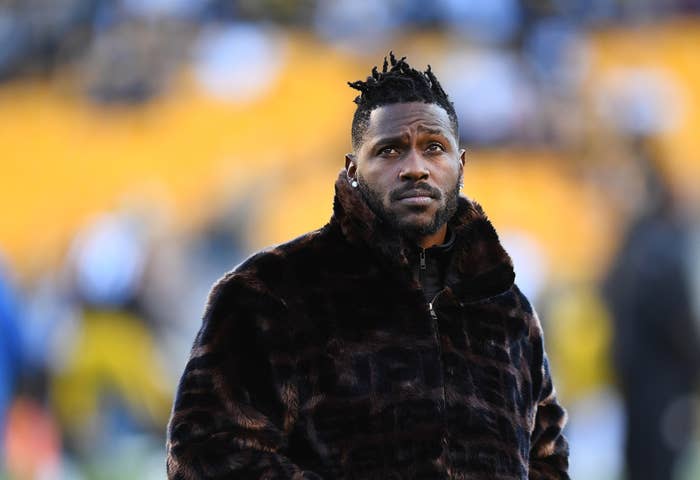 With NFL free agency underway, Antonio Brown is still on the outside looking in, while other players are striking big deals and teams are making moves. 
Perhaps hoping that he'll get a call, Brown took to Instagram Live on Sunday, to remind everyone that his numbers have been among the best in the league. He wants us to know that they're especially better than those of Falcons elite receiver Julio Jones.
"I'm the best receiver in the game," AB said. "Tell Julio to look up the stats. I got more touchdowns than Julio Jones in the past five years and I took a year off."
Say what you will about Brown, but  he wasn't talking out of school. Including the one TD pass he caught as a Patriot, Brown has 47 touchdown catches since 2015. As for Jones, he only has 31 touchdown catches. But, Jones does have a clear edge in yards. During this time span, Julio raked in 7794 yards, while AB brought in just 6004 yards. 
Unfortunately for Brown, his reputation as a locker room cancer coupled with his off-field antics, could mean that organizations aren't willing to risk it. This is most recently evident by the way Tampa Bay's head coach Bruce Arians reacted to the idea of signing Brown.
"Yea, it's not gonna happen. There's no room. It's just not gonna happen. It's just not a fit here," Arians said. 
This comes after Tampa Bay signed Tom Brady, who would reportedly love to reunite with the explosive receiver.