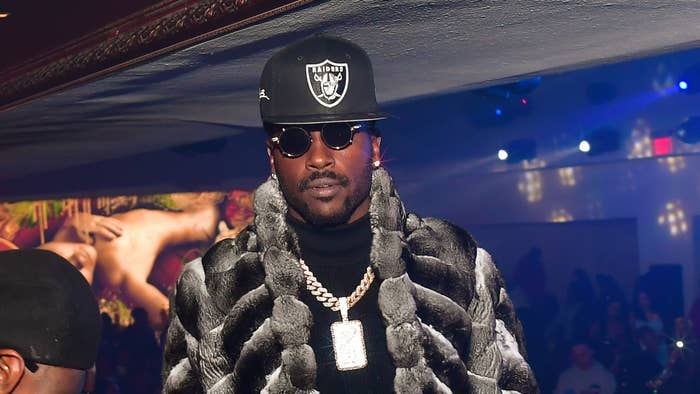 Antonio Brown's legal struggles continue. 
According to a Broward County court document obtained by ESPN, Brown has been charged with felony burglary conveyance, misdemeanor battery and misdemeanor criminal mischief for an alleged assault that took place in January. 
Brown turned himself in to authorities on Jan. 23 stemming from accusations made against the wide receiver by a delivery truck driver. Per the driver, Brown and his trainer assaulted him outside of Brown's South Florida home while the driver was trying to deliver household items to AB. Initially, Brown was charged with felony burglary with battery, but this charge wasn't included in the state filing. 
Brown's misdemeanor battery charge claims Brown was "actually and intentionally striking" the victim against his will while the criminal mischief charge states that Brown damaged the driver's property of $200 or less. The NFL is still investigating the rape and sexual assault accusations that were made against the athlete by his former trainer Britney Taylor during a civil lawsuit. The NFL will likely add his new charges in Florida to its open investigation.
The coronavirus pandemic could shut down criminal proceedings in Florida. If this happens, the state can provide witnesses statements and documents to Brown's legal team. This will allow his attorneys to take its own depositions and provide its own witnesses. During the potential break, AB will possibly try to negotiate a plea deal.