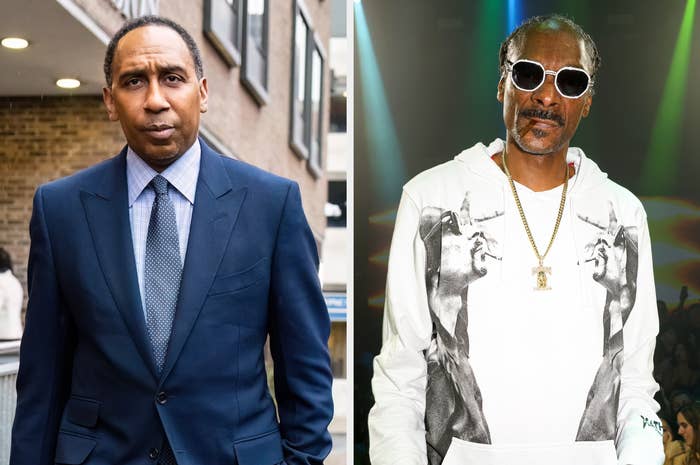 Stephen A. Smith telling people to "stay off the weed" might have just done the trick.
On Thursday, the First Take host caught wind of Snoop Dogg's big announcement that he's decided to "give up smoke." Smith's response was hesitantly triumphant, photoshopping his face in his own version of the Wario "I've won, but at what cost" meme.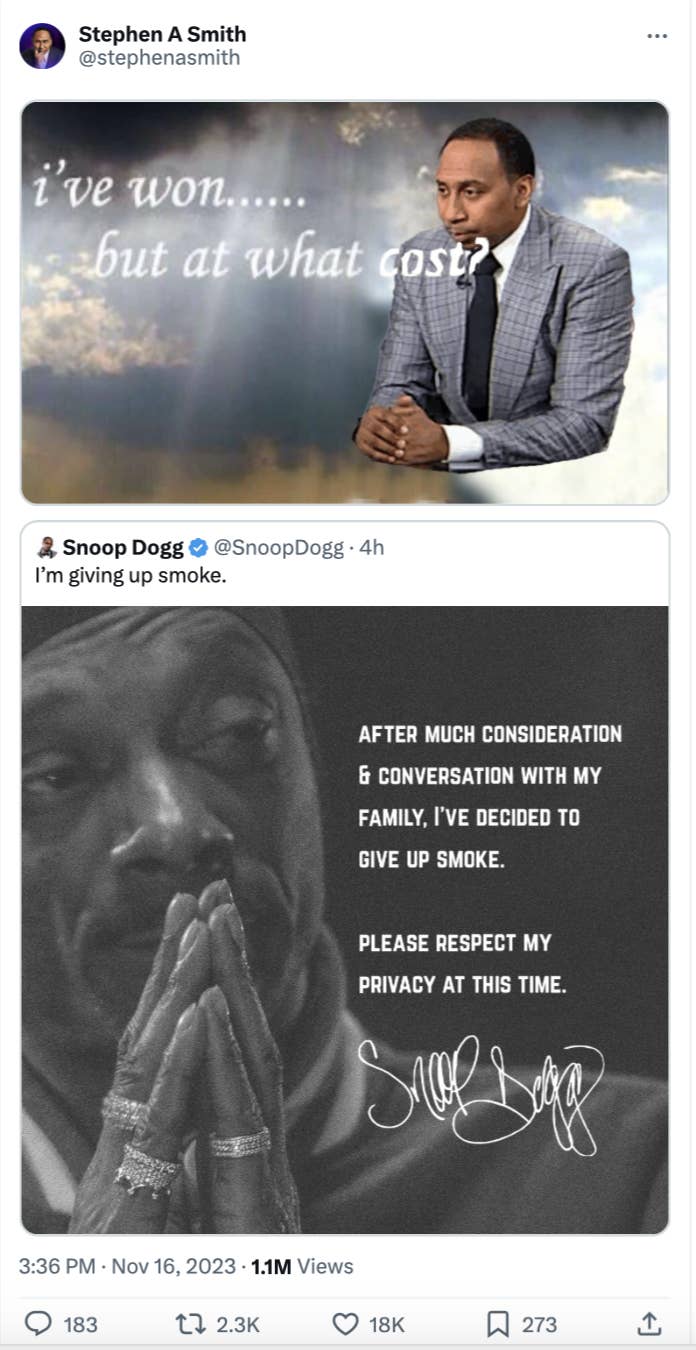 For years, the ESPN personality has warned athletes to "stay off the weed," particularly when news cropped up of an athlete facing repercussions for smoking marijuana. Thankfully these types of incidents are less of an issue now, given the fact that cannabis is legal in many states and no longer banned by most major sports leagues.
Uncle Snoop revealed his news on Thursday, taking to social media to tell fans that he had made the decision "after much consideration and conversation with my family." His statement was superimposed over a black-and-white image of himself, with his name signed at the bottom. It's unclear at this time why he has decided to quit.
Snoop's penchant for weed seemed to only rival Willie Nelson's. In 2020, the rapper was honored with the Clio Cannabis Awards' Lifetime Achievement distinction for his longtime association with, and undeniable impact on, the wide world of cannabis. He also owns cannabis companies like the Merry Jane brand and Leafs by Snoop.