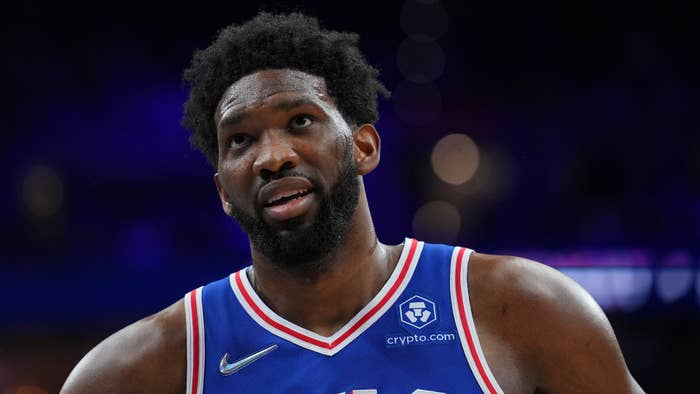 Joel Embiid appears to have weighed in the Portland Trail Blazers traded ​​​​​CJ McCollum to the New Orleans Pelicans on Tuesday,
"Time To Run," Embiid tweeted on Tuesday, which some people thought was aimed at Damian Lillard.
He followed that up with two additional messages, "Time To Ratio" and "Time To Counter," others think was him attempting to mask his initial tweet, perhaps to avoid any accusations of tampering. 
It's not much of a leap to think Embiid was cryptically addressing Lillard, who is no closer to winning a championship after Tuesday's trade. Per Adrian Wojnarowski, Portland is going to "fully reshape" its roster around Damian Lillard, which sounds a bit like a rebuild. Philly meanwhile, is ready to win now, thanks in large part to Embiid, who's having the best season of his career.
The Blazers have long been rumored as a trade partner for Philly, who is still seeking to move Ben Simmons. There was a time when a Lillard for Simmons trade was in the realm of possibility, but it looks like that ship has sailed. And with Simmons' relationship with the team virtually irreparable, Embiid is likely desperate for some reinforcements ahead of Thursday's trade deadline. If not, it could be another lost season in the City of Brotherly Love.
Check out some reactions to Embiid's busy day on Twitter below.