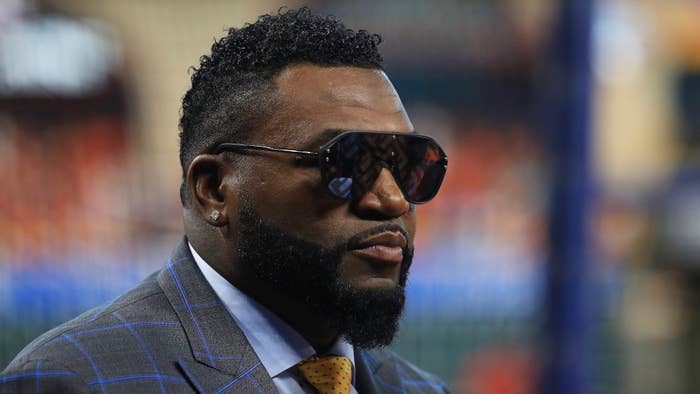 Jealousy was the main motive behind David Ortiz's near-fatal attack, according to the findings of a six-month private investigation.
The former Red Sox star was shot in 2019 while he stood at the Dial Bar in Santo Domingo along with his friend, TV host Jhoel López. Authorities initially concluded that the attack was a case of mistaken identity, as assailants confused Ortiz with his other friend, Sixto David Fernandez; however, former Boston police commissioner Ed Davis is convinced that the MLB legend was the actual target, and that the hit was ordered by notorious drug lord César "The Abuser" Peralta.
"Peralta said he had David shot," Davis told the Boston Globe, citing information he received from US law enforcement officials.
The probe was conducted alongside Ric Prado, a former CIA official. Ortiz, calling from The Dominican Republic, reacted when he was given the news by Davis, saying he was "sad, confused, angry, all kinds of emotions."
Peralta's Miami-based lawyer, Joaquin Perez, said Peralta "had nothing to do with" the attempt on Ortiz's life.
Perez described Ortiz and Peralta as "close friends." Ortiz confirmed that he had a casual relationship with Peralta, but they weren't necessarily close friends.
A total of 13 suspects are awaiting trial in the case,