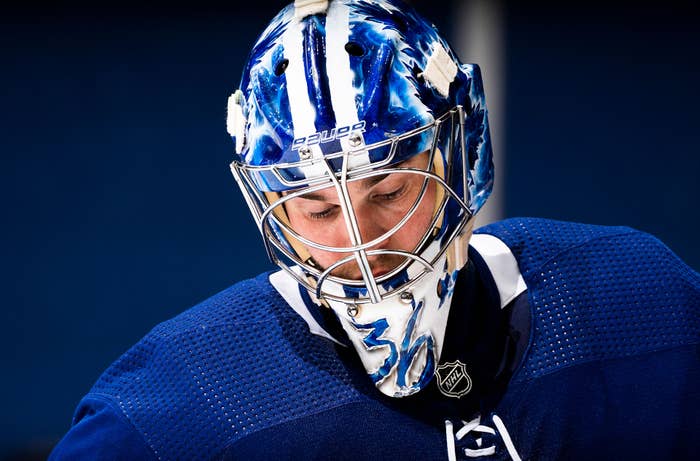 Amazon's hit anthology doc series All or Nothing follows professional sports teams from around the world as they contend with the high-stakes drama of their respective leagues and seasons—soccer clubs on the brink of collapse, college football teams mired in drama, even top-tier rugby outfits reigning undefeated. The latest season of the series, All or Nothing: Toronto Maple Leafs, is the show's first to focus on a team from the riveting world of the NHL, homing in on the much-beloved Leafs as they chase their best shot at a championship in more than 20 years.
If there were ever a sports team to perfectly embody the concept of "all or nothing," it would be the 2020 Maple Leafs—a winning combination of upstart prodigies and minted veterans with a chip on their shoulder and everything to prove. We all know how the season turned out, of course, and the "nothing" ultimately won is yet another chapter in the team's seemingly endless history of painful disappointments. But as the show progresses and we get to see the action all over again from the inside, it's clearer than ever just how close these guys were to tasting victory at last.
Ahead of All or Nothing's debut on Amazon Prime Video on October 1, we sat down with hugely talented Leafs goalie Jack Campbell, a.k.a. Soupy, to talk about pressure, disappointment, and what he loves about his full-time home of Toronto.
It seems like, as a goalie in the NHL, there's a tremendous amount of pressure to perform to the highest standard, because even the smallest mistakes could mean being replaced. How do you cope with the stress and the pressure? What is that like for you psychologically?
It's a good question. I think the biggest thing is just having confidence in my teammates, because then I know going in that they're ready to go and all I have to do is my job. The other thing, it's such a cool thing to be the goalie for the Toronto Maple Leafs. It's such a cool thing how passionate everybody is. If I have a good game, people stop me on the street to tell me "great job," and that fires me up for the next game. So ultimately I look at it not so much scared of pressure but excited to play well and be better than I was yesterday.
What kind of relationship do you have with the other goalies on the team, and how important is that partnership?
I mean it's huge. It's like any work environment—you want that healthy competition, someone who pushes you, someone you respect a lot and can ask questions of. I'm not saying you're always best friends with everyone you work with, but I've been very fortunate. Freddy was incredible. Hutchie has been incredible. And then Petr, getting to know him now, he seems like a great guy who just wants to win as well. I'm very blessed for the relationships I've had here.
What were your initial feelings about having cameras around and being filmed when production first started on the show?
The first time I walked in with all the cameras it definitely felt like Hollywood for a second. But within a few hours you're already used to it. They were super friendly and we got to know them all super well, and after a few days you're just boys with all of them. No distractions there. It was a really good experience.
"I think the dwelling on it is over with. We've talked about it; we've learned some things that we can be better at and focus on. We're completely focused on being better today and being better tomorrow."
How important do you think it is to showcase hockey and the personalities behind the teams in this way?
I think it's really exciting for hockey. For Toronto fans, obviously, the show will be hard to watch, like it is for us to watch, because of the end result. But when you see what goes on on a day-to-day basis, the drive we have, the interactions we have, I think that's a cool side of it. And hopefully it gives other sports fans, who haven't had the access to hockey, I think it'll be cool for them to see what we go through. I'll leave it for people to decide their opinion on it.
Have you had a chance to watch it yet yourself?
I've seen the first three episodes so far.
Has there been anything so far that's surprised you, or that showed you things from a new perspective?
For me it's just more as a player, we don't really interact with management unless you have a meeting or something, so for us to see that side of the business, it's really cool. Fans I think will enjoy that too. These aren't just random decisions that management makes for certain things. Just like being a player, there's a lot of time and energy and passion to be better from the coaches and managers. It shows a lot of that that I wasn't aware of because I'm not in that position.
Episode two is based around you stepping into the goalie position once Freddy steps down due to his injury. What's it like for you when someone you know and work with is struggling, but at the same time it's a huge opportunity for you?
[Sighs] Yeah. That's always a tough part of the job—especially when you're connected like best friends. Freddy is a teammate and a friend. But ultimately this is a business, and you just have to be the best you can so the team gets better and everyone focuses on developing their game and being a better teammate. Freddy was incredible. You'll see in the show how much he truly cared and how great of a teammate he was.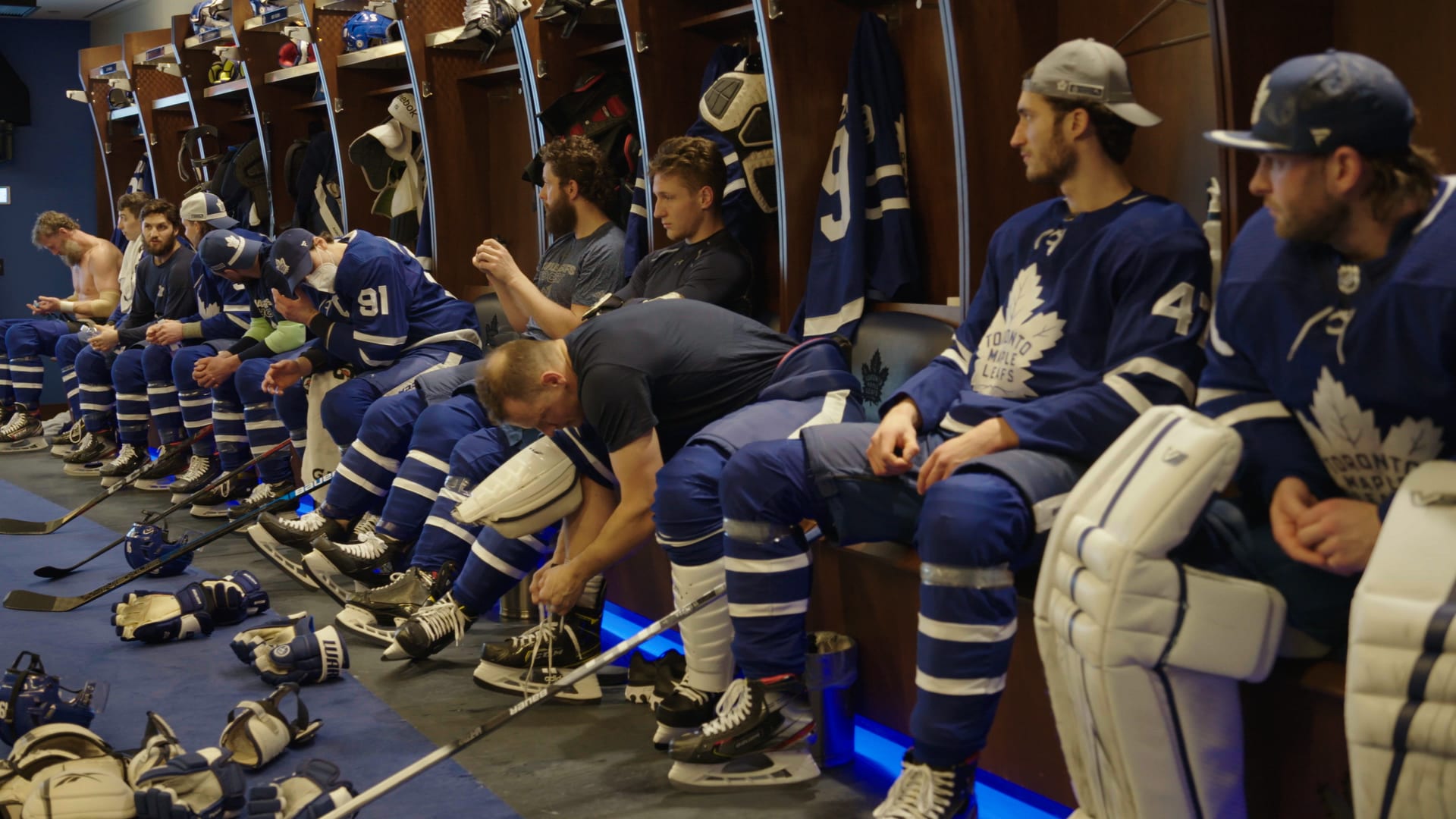 Do you think the series shows you where the season went wrong, or what mistakes were made?
Yeah, that's a great point. That's what I took from it. It's hard to watch and to reflect on the end result. But there are a lot of things I learned last season that I used during this summer to get better. I want to be that much better next season. It will help the team elevate that much more and accomplish our goals.
I know you live in Toronto full-time. Is there anything in Toronto that makes it more like home for you?
I'm a big food guy. I enjoy good food, and Toronto spoils us with options. I've been picking up lots of takeout and trying new spots. It's nice to put the work in at the gym and then enjoy the city of Toronto. I love going for walks along the water. It's just a beautiful city. I love it.
And when you're out on these walks and run into fans lately, what's their attitude been like about the defeat?
Honestly I haven't had one bad fan experience, ever. So thank you guys for that.
What has the mood and attitude been like around the team after the disappointment of the way the season ended, and the expectations going into the next season?
I think the dwelling on it is over with. We've talked about it; we've learned some things that we can be better at and focus on. We're completely focused on being better today and being better tomorrow. We're focused on right now. If we keep that focus and hold each other to a high accountability we should be looking pretty good.