Udonis Haslem Rips Draymond Green for Saying Celtics Would Make NBA Finals Prior to Heat's Game 6 Win
Fresh off a Game 6 win in Boston Friday, Miami Heat captain Udonis Haslem called out Draymond Green for saying the Warriors would play the Celtics in the Finals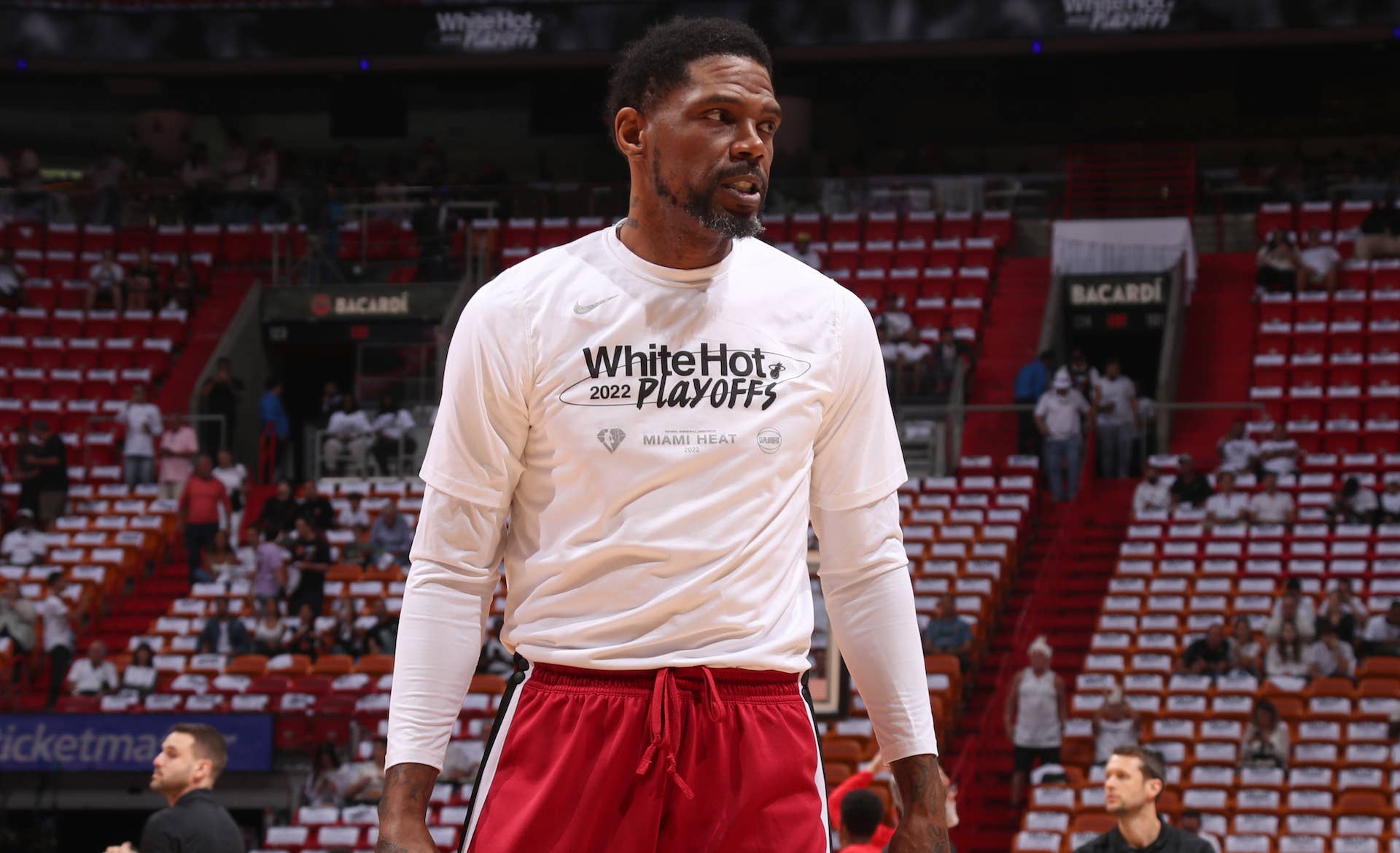 Getty
Photo by Issac Baldizon/NBAE via Getty Images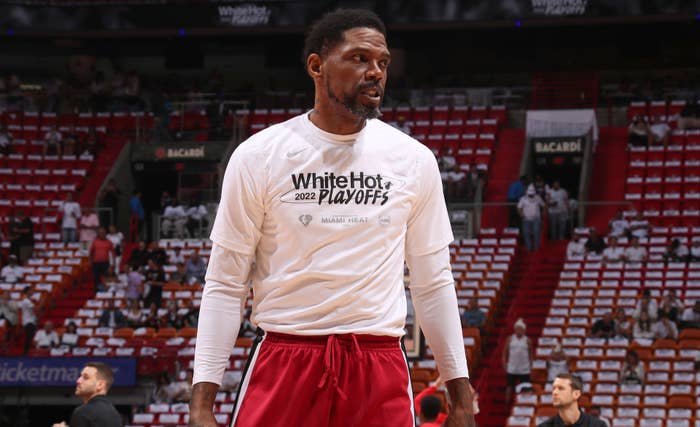 Draymond Green has landed himself in hot water with the Miami Heat.
Fresh off Golden State's series-clinching win on Thursday night, Draymond stopped by TNT's Inside the NBA, where he was asked who he thought the Warriors would face in the NBA Finals. Green didn't shy away from picking the Boston Celtics, who at the time were up 3–2 in their Eastern Conference finals series against the underdog Heat.
"You're asking me who I want to play, I'm going to tell you who I think we're going to play. We're going to play Boston. That's who we're going to play," Draymond said.
Draymond's comments backfired Friday night, as Miami kept its season alive with a Game 6 win in Boston. Moments after the final buzzer sounded, Miami Heat captain Udonis Haslem walked over to ESPN's Mark Jackson and relayed a message to Green.
"He said, 'Tell Draymond Green thank you.'" Jackson explained. "Draymond Green said, 'We're going to play the Boston Celtics.' Udonis Haslem walks over and says, 'Thank you for the inspiration.'"
While speaking with Yahoo Sports' Chris Haynes after the game, Haslem further ripped Draymond for counting Miami out before the series was officially over.
"Draymond broke the code," Haslem said. "You ain't supposed to say some shit like that. That's disrespectful. He know better than that."
Haslem added, "He let Shaq peer pressure him into saying some shit he ain't got no business saying. I didn't sleep much after he said that. That was some bullshit."
Should the Heat beat the Celtics in Game 7 on Sunday, Haslem and Draymond's war of words will provide a refreshing touch of vitriol heading into the NBA Finals.