Trae Young Brings Up Damian Lillard and Devin Booker While Ripping NBA Officiating Changes
Atlanta Hawks All-Star Trae Young is speaking out on officials cracking down on offensive player-induced contact that used to be called against the defender.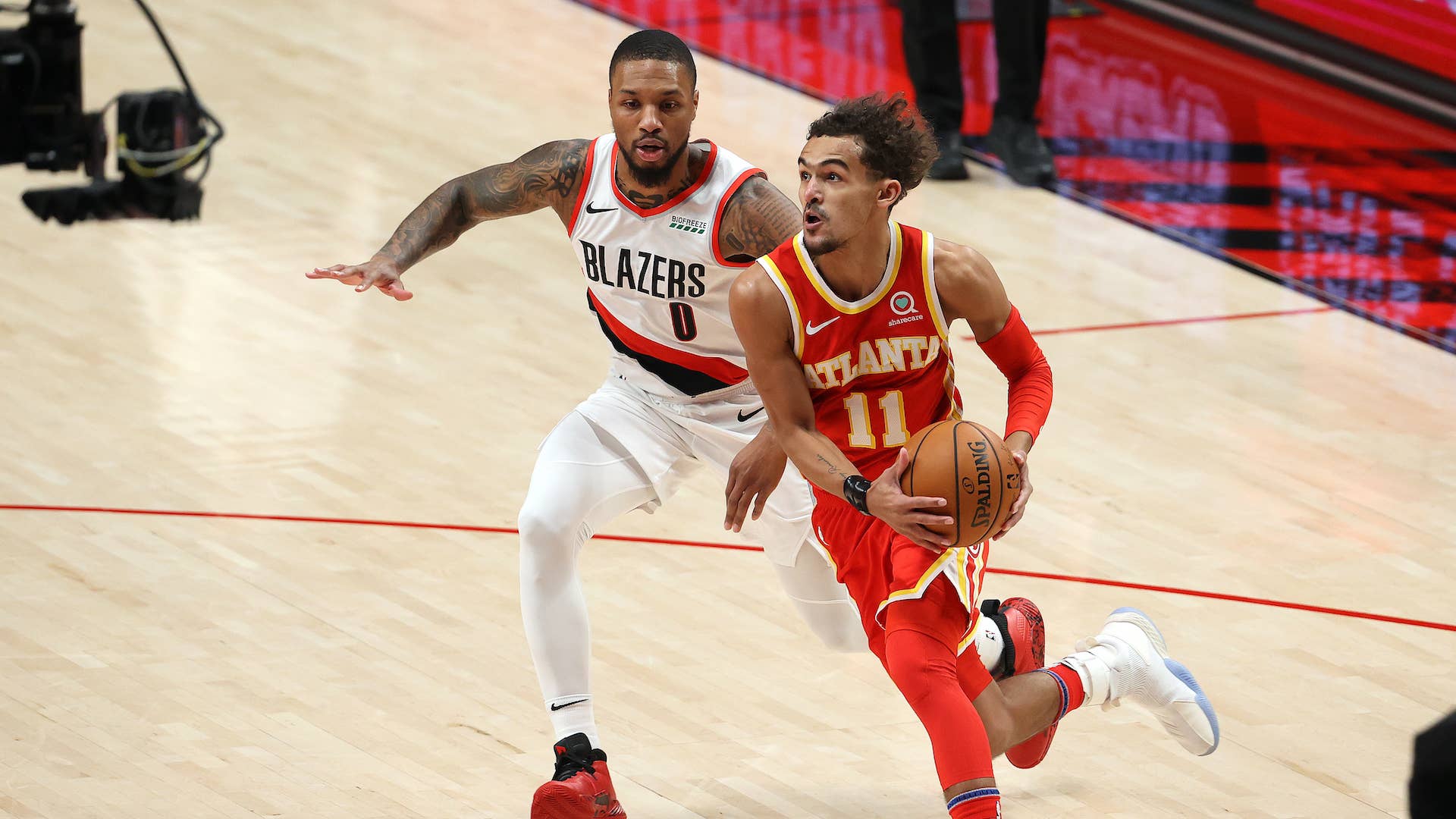 Getty
PORTLAND, OREGON - JANUARY 16: Trae Young #11 of the Atlanta Hawks dribbles against Damian Lillard #0 of the Portland Trail Blazers in the first quarter at Moda Center on January 16, 2021 in Portland, Oregon. NOTE TO USER: User expressly acknowledges and agrees that, by downloading and or using this photograph, User is consenting to the terms and conditions of the Getty Images License Agreement. (Photo by Abbie Parr/Getty Images)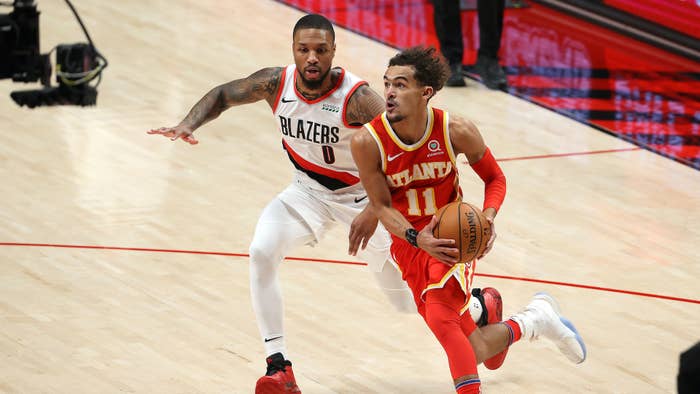 Trae Young is voicing his complaints on the NBA's new rule change regarding fouls, which limits calls on "non-basketball moves."
"I don't want to get fined too much, but it's frustrating," Young said Thursday in his postgame comments, per the Associated Press. "There's a lot of missed calls. It's basketball. It's just, it feels that they're learning, and they're just — I don't know. It's frustrating."
While discussing how officials are cracking down on offensive player-induced contact, Young cited Damian Lillard and Devin Booker, who both are off to slow starts this season.
"You can watch basketball. Damian Lillard's never averaged 17 points probably since his rookie year," Young said. "There's a couple guys. I mean, Book's averaging 18. There's a lot of things that, when guys are driving straight and guys are getting knocked off balance — it's still a foul, whether they're using their lower body or their hands."
Through five games this season, Lillard is averaging 17.8 points per game, the lowest PPG average of his career. Portland's point guard averaged 30.0 ppg and 28.8 ppg in the past two seasons, respectively. 
Meanwhile, Young, who averaged 8.7 free-throw attempts per game last season, the third-most in the league, is now averaging 4.4 attempts through Atlanta's first five games. Although the Hawks All-Star is against the rule changes, he doesn't think it's all bad.
"Veering back and jumping into guys – that's different," Young explained. "There are certain things that, I agree with the rule changes, but then there's things that are still fouls, and guys are going to get hurt. Especially a smaller guy like me who's going up against bigger and stronger defenders, they're using their body and they're using their legs and their hands to stop me."